Continuing the Work of Anti-racism, Equity, Diversity, and Inclusion in the School of Medicine
The following message is from Michael Good, MD; Satoshi Minoshima, MD, PhD; Kola Okuyemi, MD, MPH; Paloma Cariello, MD, MPH; and José Rodríguez, MD, FAAFP.
---
Following the petition of WhiteCoats4BlackLives, and the continuing work of equity, diversity, and inclusion across campus, we are moving forward towards eliminating anti-Black racism at University of Utah Health. We recognize racism as a public health crisis and believe anti-Black racism is one major cause of health disparities that we observe in our society. Our first step is to initiate anti-racism audits in every academic and administrative unit at U of U Health, with the goal of eliminating any practice that appears to permit systemic racism. We will also judge the systems by their outcomes, not their intentions. We will begin by adopting and living the anti-racist clarion call: Black Lives Matter.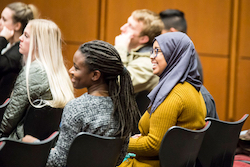 Working with Health Equity, Diversity & Inclusion leadership in the School of Medicine (Paloma Cariello, MD, MPH), Health Sciences (José Rodríguez, MD, FAAFP) and University of Utah (Mary Ann Villarreal, PhD), we have established an Anti-racism Commission that is coordinating efforts to advance our goals and improve our culture. Our initial focus is to support students in the School of Medicine MD program. The Commission is comprised of a steering committee that includes Drs. Satoshi Minoshima, Kola Okuyemi, Paloma Cariello, and José Rodríguez. The steering committee is currently creating four task groups of diverse faculty and student representatives that will initially tackle four critical domains: law enforcement; MD program admissions; support of black, indigenous, and people of color; and curriculum. 
We have endorsed $1 million for student scholarships dedicated to Black students and challenged our advancement team to raise $1 million in matching scholarship funds from philanthropic partners for students from underrepresented populations, specifically the Latinx, American Indian/Alaska Native, and Native Hawaiian/Pacific Islanders. Additionally, we are creating an assistant dean for Health Equity, Diversity, and Inclusion in the School of Medicine to focus on faculty and trainees, and be an integral part of the Health Sciences Equity, Diversity & Inclusion leadership team. In parallel, University of Utah Health Hospitals and Clinics is creating a new position, Senior Director of Equity, Diversity, and Inclusion, to further guide and strengthen our collective efforts.
These important initiatives are just the beginning of our journey. We all are individually and collectively accountable for advancing equity, diversity, inclusion and anti-racism at our institution. We need to listen to one another carefully and engage in these critical efforts. We welcome ideas, suggestions, and feedback to advance our institutional goals. But most importantly, we are committed to moving this work forward and continuing the momentum of our anti-racism journey well into the future. We will earn the right to continue declaring Black Lives Matter by implementing changes that make it obvious that we believe that BLACK LIVES MATTER.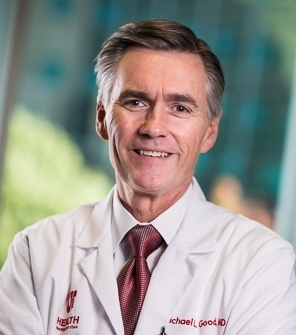 Michael Good, MD
Michael Good is CEO of University of Utah Health, Dean of the University of Utah School of Medicine, and A. Lorris Betz Senior Vice President for Health Sciences. A professor of anesthesiology, Good joined U of U Health after more than three decades of teaching, innovation, and leadership at the University of Florida, where he served as dean of the College of Medicine for 10 years.
DON'T MISS OUT. GOOD NOTES delivers to your inbox.