Women Leaders in Science and Medicine
It was a special privilege to introduce my cherished colleague Yoshimi Anzai, MD, MPH, as she received the Marie Curie Award from the American Association for Women in Radiology (AAWR).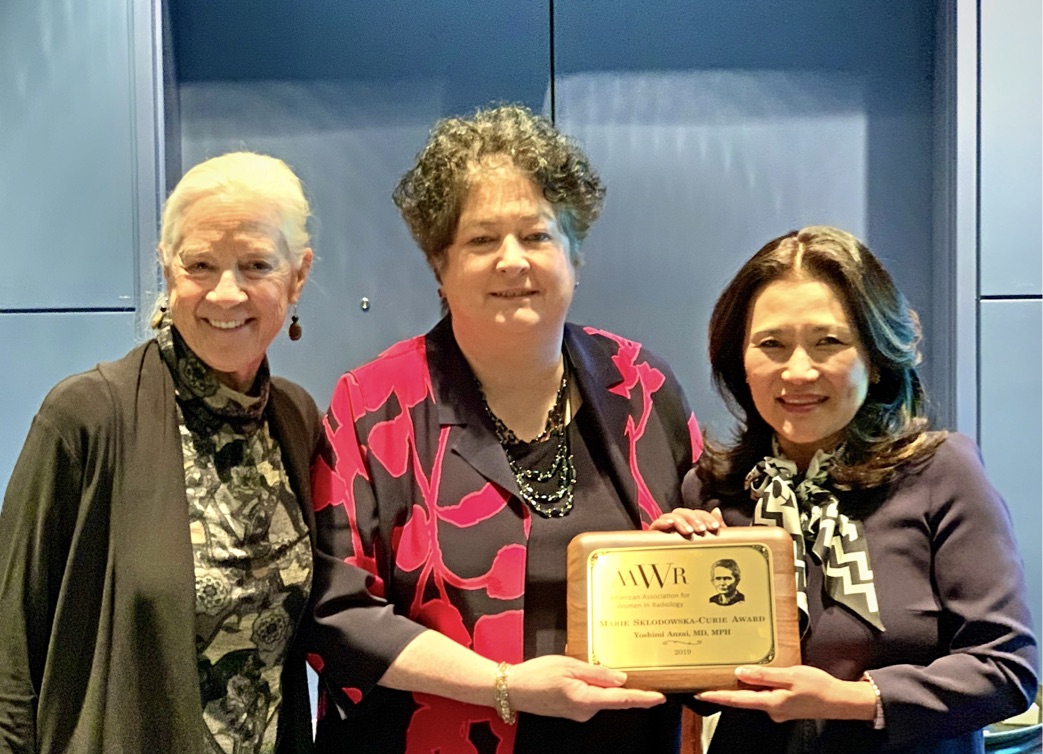 The award is named for the famed two-time Nobel laureate in recognition of her pioneering discoveries in radiology. The recipient is an academic radiologist  recognized for her leadership and outstanding contributions to organized radiology in general and the AAWR specifically, along with contributions to the field of diagnostic radiology. Awardees are women who have achieved excellence in teaching, administration, and scholarly pursuits. They are also chosen as examples of women who are successful in a demanding, ever-changing medical specialty. Many women throughout the country are considered each year as candidates for the AAWR's highest award.
I know AAWR leadership was especially pleased with Dr. Anzai's selection. She is universally recognized and highly respected for her clinical excellence and contributions to enhancing efficacy of radiology in patient care. As a former Marie Curie awardee, it was a joy for me to present the award to another University of Utah professor of radiology.
U's WiHMS Program 
Along with Anzai's professorial duties, she serves as Associate Chief Medical Quality Officer of U of U Health with the goal of improving safety and quality of patient care and facilitating the process of standardization and coordination of care. She has taken the lead on implementation of Value Driven Outcomes, our data analytic tool that links the costs of delivering care with outcome measures. She also co-directs U of U Health's Women in Health, Medicine, and Sciences (WiHMS) program, which advocates for women faculty in all stages of their career.
When Anzai explains her involvement with WiHMS, she says she does it for the many young women who are following our steps so that they may face fewer barriers than we did. It's especially important to support women of color and provide adequate support to enhance their careers.
Supporting gender equality and under-represented minority students and faculty has been Anzai's passion. She believes that empowering women and providing equal opportunity benefits the entire organization. Building an inclusive society and community takes time and effort and should not only be left in the hands of women and minorities.
Slow But Steady Progress 
Both Yoshimi and I have seen significant changes at U of U Health and are proud to point out that in the Department of Radiology, 87.5 percent of section chiefs are women. Still, "Despite the fact that 50 percent of our entering medical students are women, the percentage of women chairs or deans needs to be higher," Anzai says. "We are making slow but steady progress. I am so delighted to see several exceptional women leaders in our organization such as Wendy Hobson-Rohrer as Associate VP of Health Sciences Education, Kristina Duffin as co-chair of the Department of Dermatology, Angie Fagerlin as the chair of the Department of Population Health Sciences, and Maia Hightower as Chief Medical Information Officer."
Yoshimi Anzai speaks for the vast majority of faculty, students, and staff at University of Utah Health when she says, "As I have met so many inspiring women and men on this campus, I am confident we can keep making substantial progress if we work together."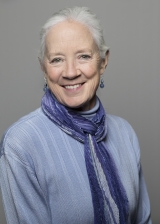 Anne G. Osborn, MD
Guest blogger Anne G. Osborn, MD, is Distinguished Professor of Radiology. She is recognized internationally for helping establish the field of neuroradiology, which deals with the head, neck, spine, and the central and peripheral nervous system. Osborn is also the author of numerous medical books and journal articles and the co-creator of the first comprehensive point-of-care electronic imaging reference system.
DON'T MISS OUT. GOOD NOTES delivers to your inbox.