Strategy Refresh: Improving Health Through Research
---
In conjunction with a university-wide effort, University of Utah Health has launched a six-month Strategy Refresh Initiative to establish our path forward during the next five years, 2020 – 2025. This is one of a series of GOOD NOTES blogs about our mission to elevate the health system and university as models for the nation.
---
The central goal of our research efforts is to improve human health by advancing knowledge and transforming clinical practice. Our research community includes translational scientists, with translation meaning the process of turning observations in laboratory, clinic, and community into interventions that improve the health of individuals and the public. Interventions range from therapeutics and diagnostics to medical procedures and behavioral medicine.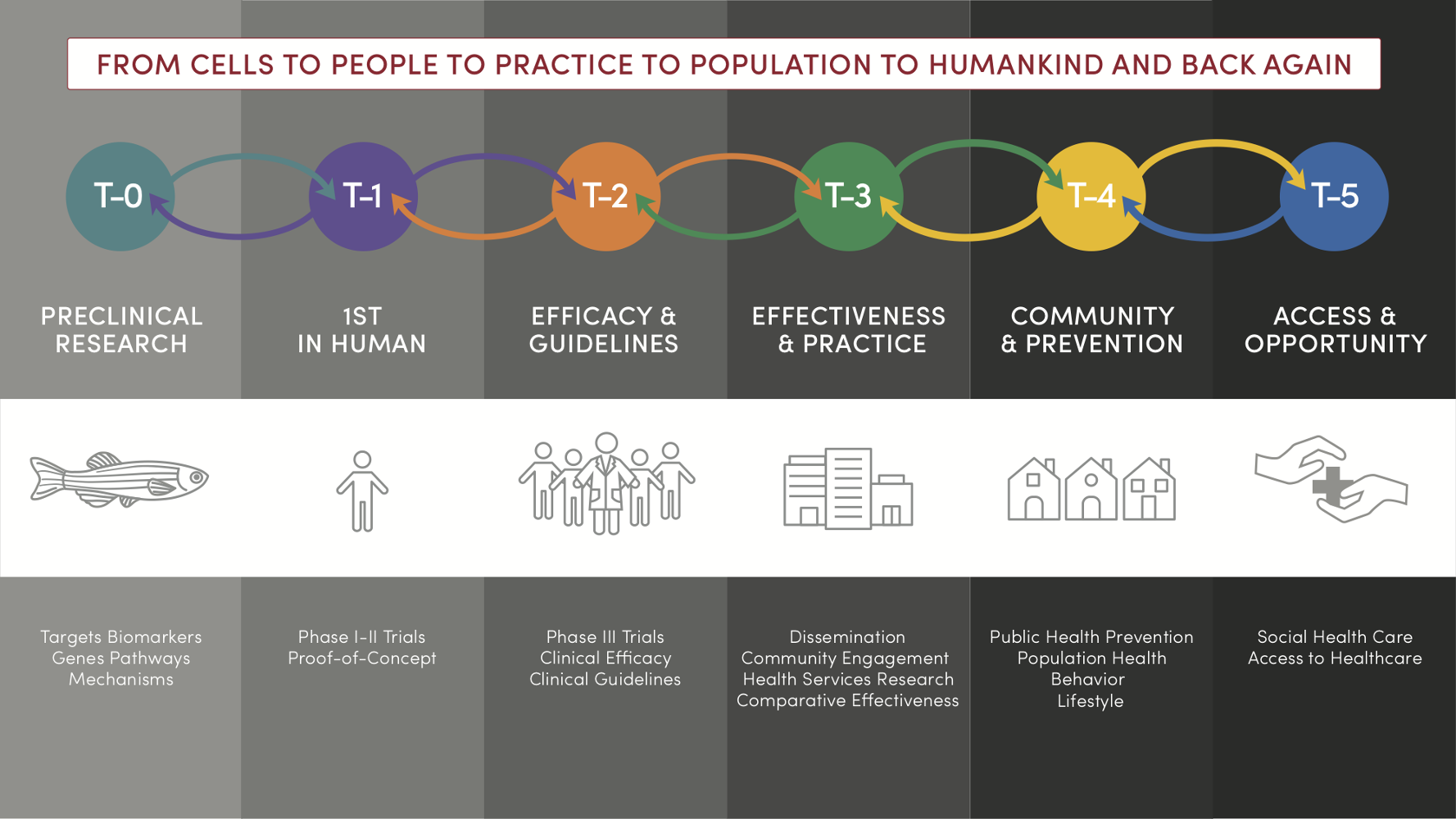 The Translational Research Impact Scale (TRIS) measures return on investment and the true impact of biomedical research for medical practice and population health. This translational spectrum is often described as "bench-to-bedside" and "bedside-back-to-bench."
It starts (T0) at basic science, includes (T2) clinical trials to determine efficacy, and ends (05) at patient access. The framework represents our research efforts and depicts the bi-directional nature of research. The model highlights the importance of a multi-disciplinary team, including both basic and clinical scientists, in making important advances in preventing and treating diseases, and enhancing wellness.
Our research efforts are buttressed by our strong collaborative culture and through synergy with our other core missions: clinical care, education, and community engagement.
Broadly, our strategic planning efforts are focused in four areas: (1) Increasing research impact and breadth, while prioritizing specific areas of excellence, (2) enhancing research infrastructure, (3) excelling in research training, education, and career development, and (4) ensuring financial strength and sustainability. Our top 10 goals weave these fundamental ideas together by highlighting inclusive aspirations that can only be achieved by attaining success across disciplines.
We plan to use a targeted $500 million, annually, in extramural funding as an integrated marker of our scientific successes, along with an improvement in our NIH ranking (Blue Ridge).  Better integrating our clinical research activities under a Clinical and Translational Science Institute should accelerate our efficiency, effectiveness, and quality in planning and implementing clinical research. 
Improving mentorship and career development support aim to improve the overall experience and productivity of our large community of researchers. Finally, a successful research endeavor depends on a solid foundation of funding from a variety of sources, and judicious decisions about use of available funds.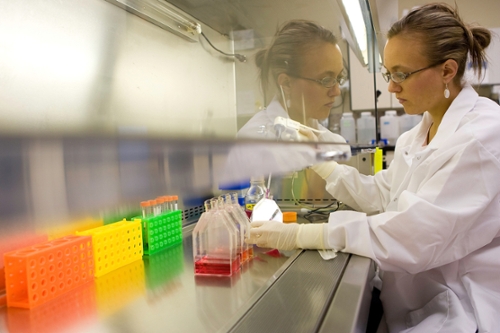 We anticipate that the success of these goals will be dependent on resources. One of our high priorities is additional high-quality research space.  We currently project the need for two new research buildings (or their equivalent) to provide for replacement and growth space. We also anticipate that the success of these goals will be dependent on our ability to create a strong culture at University of Utah Health that emphasizes excellence, compliance, safety, equity, inclusion, and diversity. That will help us strengthen the foundation of the institution and truly be seen as the University for Utah. 
As with all research, we view this plan as living and iterative. We strive to set a strong and steady course for the research mission, while remaining dynamic enough to continually evaluate and, as appropriate, rebalance our research efforts to optimize institutional growth and leverage emerging areas of importance. We welcome faculty and staff feedback to this strategic proposal.
Willard H. Dere, MD, FACP
Guest blogger Willard H. Dere, MD, FACP, is Associate Vice President for Research, Health Sciences at University of Utah Health. A professor of Internal Medicine, Dere also serves as Co-Director, Center for Genomic Medicine and Co-Director of the Utah Center for Clinical and Translational Science.
DON'T MISS OUT. GOOD NOTES delivers to your inbox.