It Pays to Invest in Junior Faculty
With 11 years behind us and 128 graduates to date, the Vice Presidential Clinical and Translational (VPCAT) Research Scholars Program has made its mark. As of this year, our current scholars and alumni have collectively earned more than $110 million in research funding. The awards come from government, foundation, and industry grants, 457 of which were new proposals, bringing $19 million to the university in indirect costs. Reaching the milestone is a significant accomplishment contributing to the overall success of the research mission at University of Utah.
Just as important, the achievement is a testament to our VPCAT scholars, who are early-stage faculty leading rigorous research programs on topics ranging from nutrition to opioid addiction. Designated by leadership as rising stars, the VPCAT program is designed to help these faculty grow and meet their fullest potential.
Built-in Support System
Even the brightest minds can benefit from guidance. After all, academia is tough, made all the more difficult by a pervasive "sink or swim" attitude. Years ago, my father left his psychology faculty position at another university because he could not get tenure. That experience was hard on him, though he persevered and built a successful private practice. Decades later, when I joined as faculty at U of U Health, tenure became a looming fear. I spent a great deal of time doing everything I could to learn what it takes to achieve that goal. I'm happy to say that I made it—but I had to figure much of it out for myself.
VPCAT operates on the principal that there is immense value in sharing the collective wisdom held within our institution. Start by learning what the experts already know—and then improve upon it. Leading off with a strong foundation produces the best ideas in research and the ability to carry them out successfully. 
Running a research program isn't just about doing science. It's about managing time, being a good mentor, balancing a budget, writing competitive grants, and so much more. That's why a robust mentoring system lies at the core of VPCAT. Scholars learn directly from scientific mentors, senior faculty, staff, and peers, and they are also taught self-reflection. These connections help our scholars see what success looks like in all realms of the research enterprise—and then learn how to achieve it. 
That central tenet distinguishes VPCAT from other mentoring programs, along with two other factors. First, the program requires that at least 30% of our scholars' time be dedicated to their research. This can be a challenging ask for faculty in clinical departments, yet we know this is crucial. Developing sound research programs and writing competitive grants takes time. Second, senior mentors are supported for 10% of their time—a small incentive that ensures they remain engaged throughout the duration of the long training cycle.
Significant Return on Investment 
We're grateful that U of U Health shares in our commitment to these emerging leaders. Reinforcing the value of the endeavor, our data show the investment pays off. The program has an impressive ROI of 4 to 1, and 84% of VPCAT scholars remain at the U, a retention rate well above the national average of 50%. The latter statistic is significant, suggesting that a little guidance goes a long way toward cultivating job satisfaction and a desire to grow a career here. The numbers are also a reminder that, at the end of the day, this is about people. An investment in their future is an investment in ours.
Three years ago, when Carrie Byington asked me to take her place and lead VPCAT, I was hesitant. But thanks to lessons learned as a VPCAT senior faculty mentor, I knew that this time I didn't have to figure it all out on my own. After consulting with mentors and peers—as well as myself—I decided that taking the role was the right move. The decision was based on many reasons, not least of which was that giving back to the community gives me great satisfaction. That, after all, is at the very core of mentoring.
The U is filled with brilliant young faculty who are poised to make a difference in health and health care. VPCAT offers them the tools to support those critical early steps and to define the vision for their careers. We revel in their success as we witness the emergence of Utah's next generation of scientists, mentors, and leaders.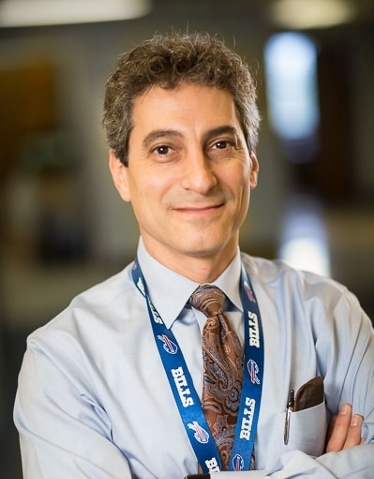 Michael Rubin, MD, PhD, MS
Guest blogger Michael Rubin is a tenured professor of medicine with a nationally recognized research program around antibiotic resistance and infection prevention. He holds several key leadership roles at University of Utah Health and VA Salt Lake City Health Care System including Director of VPCAT and Vice Chair of Faculty Affairs and Development.
DON'T MISS OUT. GOOD NOTES delivers to your inbox.