A Partnership for Veterans
73 years ago, the University of Utah and the Department of Veteran Affairs (VA) formed an innovative partnership to care for the women and men who served in World War II. This strong partnership continues to grow. Together, U of U Health and the VA will enlarge the university's South Jordan Health Center (SJHC) in Daybreak to provide more accessible world-class health care for women and men who have served our nation in the military. The South Jordan VA Clinic, a VA and U of U Health Partnership, will be built adjacent to the SJHC, the largest off-campus multispecialty clinic in the university health system.
Treatment Closer to Home
The new VA facility will open in late 2020. VA-employed physicians and clinicians will provide primary care and behavioral health services. VA patients will be referred to the main VA site in Salt Lake City for inpatient services. Veterans may elect U of U Health physicians based at SJHC for specialty care and ambulatory surgery services when VA is at capacity for those services. This referral flexibility is part of the Mission Act of 2018, which increases veterans' ability to choose care sites in addition to the traditional VA facilities.

The Act supports community partnerships that permits VA patients to be treated closer to where they live and sooner, according to Milo Quiroz who is Director of Planning for the VA. "The number of veterans in Utah is anticipated to grow through the next decade. We have patients who live in outlying areas that are not accessible for us. So, we need to get them care right in their communities."
The VA's need for a clinic in Daybreak arose as U of U Health was figuring out a way to build on our important partnership with Veterans Affairs. We realized our South Jordan Health Center, which we built in 2012, could be a perfect platform. It's an ideal fit with part of our mission which is continually improving individual and community health and quality of life. Vets, obviously, are an important part of our community. And our ambulatory care program is aimed at getting high-quality health care close to patients where they are. The new collaborative clinic also provides us with more opportunities for training and education.
Expanding Mountain West Care Facilities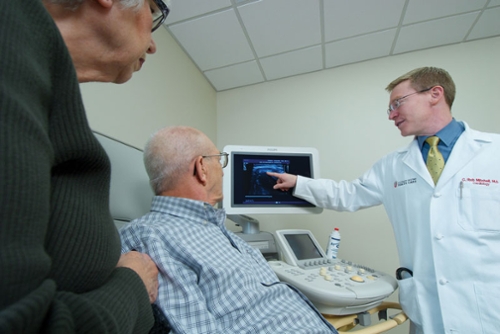 The VA's Salt Lake City Health Care System has one of the largest catchment areas in the United States. It covers 124,000 square miles that includes a vast majority of Utah, eastern Nevada, and southeast Idaho. The system also cares for vets in Wyoming, Montana, and other rural sates where specialty care is not available.
The VA is rebuilding and expanding care facilities around the Mountain West. It has completed clinics in Pocatello and Idaho Falls. Closer to home, it is expanding in Orem and Ogden. As Facility Planner, Quiroz is at work on those clinics as well. There may be some added meaning to his job overseeing construction of these facilities: Quiroz himself is a U.S. Army combat veteran. He served in the Iraq War and was awarded the Purple Heart.
Regarding the task ahead, Quiroz says: "I think having combat service under my belt helps me stay close to the mission. It helps me always keep the veteran in mind. I ask, 'What would I want for my buddies, and what would I want for their fathers and mothers who served? Things like this—building high-quality health clinics close to their homes-- is what I think they would want."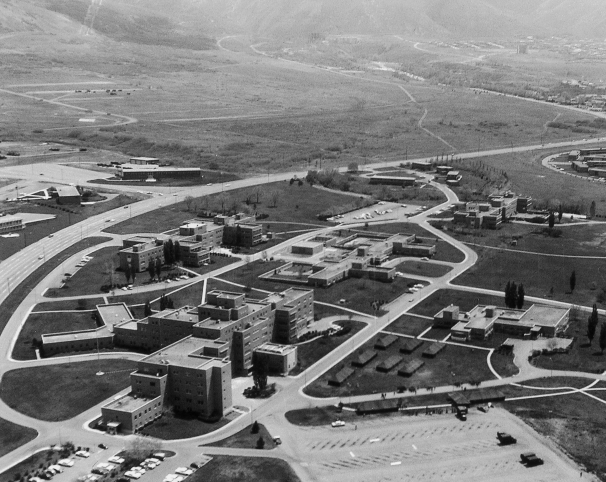 Partnership Since 1946
University of Utah Health shares the Department of Veterans Affairs' commitment to provide comprehensive health care for men and women who serve in the United States Armed Forces. Today we provide, and will continue to provide, care for veterans from Iraq and Afghanistan. This carries on a partnership formed with the VA in 1946 when our School of Medicine was part of the enormous nationwide effort to care for veterans among the 16 million Americans who had served throughout the world.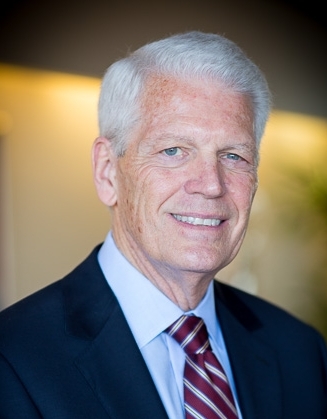 Ed Clark, MD
Guest blogger Ed Clark is Associate Vice President for Clinical Affairs, President of the University of Utah Medical Group, and professor of Pediatrics. He also holds adjunct professorships in Obstetrics and Gynecology and Bioengineering. He served with the U. S. Coast Guard from 1971 to 1973 as a PHS Marine Hospital physician.
DON'T MISS OUT. GOOD NOTES delivers to your inbox.