More Health, Less Medicine
Four years ago, I experienced a brain bleed. From the emergency department to the Neurocritical Care Unit, and through recovery following brain surgery, the care that I received from University of Utah Health was absolutely exemplary. The high level of care that I experienced is what our patients have come to expect.
But we all know that health means more than just health care. As U of U Health continues to emphasize exceptional patient care, we also have a responsibility to improve overall health and wellness through the prevention of chronic illness and disease.
Prevention Elevated
Because wellness and prevention do not generate clinical revenue for many health systems, they tend to take a back seat to other priorities. But the continuum of health care is inadequate without a dose of prevention. The College of Health is determined to close that gap by adopting a More Health, Less Medicine vision. The College is shifting how we approach health, from primarily caring for the sick to keeping people healthy, fit, and resilient.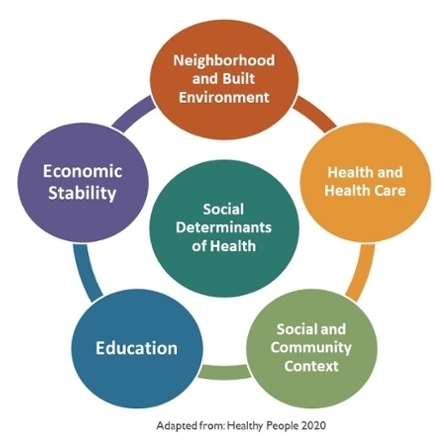 U of U Health is fortunate to have leaders who are committed to improving quality of life. They understand the value that the College of Health adds to the health system. And with their support and resources to recruit new research faculty, the College is taking a comprehensive, individualized, and systematic approach to health and wellness to elevate prevention, rehabilitation, and health maintenance.
Through strategic campus and community partnerships, the College is linking work in metabolism, physical activity, the neurosciences, and other disciplines to not only treat but prevent chronic diseases like diabetes and cancer.
According to the Centers for Disease Control and Prevention, medical care only accounts for about 10 percent of overall health and longevity. While genetics account for another 20–30 percent, the remainder is controlled by a combination of social/environmental factors and individual behavior. These factors include exercise, nutrition, education, income, community, and air and water quality. Many of these factors can be influenced through education and prevention activities.
Broad Impact through Broad Implementation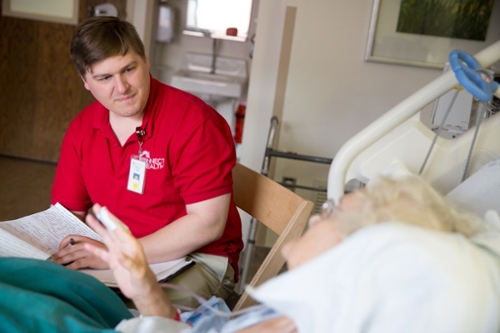 The College of Health attempts to address these social determinants of health in all aspects of its research, teaching, clinical service, and community engagement. Through a broad implementation strategy, the College leverages the combined expertise of our comprehensive academic medical center to prevent chronic illness and disease, while also providing care and rehabilitation for those who experience them.
Here are just a few examples:
Bridge to health and dignity – Connect2Health is a student-run, volunteer program helping underserved and homeless populations. Students trained as "health mentors" provide patients with resources to help with housing, food, clothing, and medical care.
Immigration and resettlement – Faculty and students in the Immigration & Refugee Resettlement Fieldwork Program help newly arrived immigrants successfully adapt to life in America.
Diabetes research and prevention – A strategic partnership with the Diabetes & Metabolism Research Center emphasizes the role of exercise, intervention, and proper nutritional practices in preventing and treating 
diabetes, along with education and prevention efforts to high-risk populations through the Driving Out Diabetes Initiative.
Cancer prevention – The College of Health joins 
Huntsman Cancer Institute to explore the role of nutrition and physical activity in preventing cancer and improving quality of life for cancer survivors.
Outdoor physical activity – The Healthy Parks, Healthy People program helps veterans and their families improve health and well-being through outdoor physical activity.
Nutrition education and outreach – The Center for Community Nutrition advances preventive health by partnering with local schools and transitional housing centers to overcome barriers to healthful eating. 
Improving independence – The Life Skills Clinic provides exercise classes, adult and pediatric occupational therapy, and low-vision services to help patients learn basic self-care, return to work, and participate fully in life.
Collaboration as a Catalyst for Prevention 
The College of Health touches all aspects of health. Our faculty collaborate broadly with their peers in other 
disciplines to promote More Health, Less Medicine. Our unprecedented success winning new grants — in fiscal year 2018, we received from than $40 million — can also be attributed to that spirit of collaboration, which is woven into the fabric of our campus and promoted through exceptional support from leadership.
Almost weekly, someone contacts me from within U of U Health wanting to collaborate on something. As we continue working together to emphasize wellness and prevention and address health disparities, I sincerely hope I never stop getting those phone calls and emails. Each one represents another step toward satisfying our responsibility to improve overall health and wellness through the prevention of chronic illness and disease.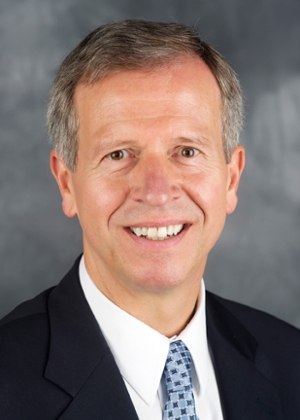 David Perrin, PhD
Guest blogger David Perrin is Dean of the College of Health and Professor in the Department of Physical Therapy and Athletic Training at University of Utah Health. Before joining U of U Health, Perrin served as Provost and Executive Vice Chancellor at the University of North Carolina at Greensboro and as Dean of the School of Health and Human Performance.
DON'T MISS OUT. GOOD NOTES delivers to your inbox.