Creating the Exceptional Learning Experience
As medical educators, we have the privilege of shaping future generations of health care providers. Just as a health care system seeks to put its patients first, a medical school should seek to put students and their educational experience squarely in focus.
The University of Utah School of Medicine has been cultivating a community of core educators who are invested in the "exceptional learning experience." This is vital to putting students first. Earlier this year, we gathered faculty, students, and administrators to discuss how to define and provide an exceptional learning experience. What is exceptional? 
We asked attendees to think back to a time when they experienced exceptional learning and to describe that experience with one word. Words like "engagement," "belonging," "supportive," "family," and "inspiring" were common responses (see word cloud, below).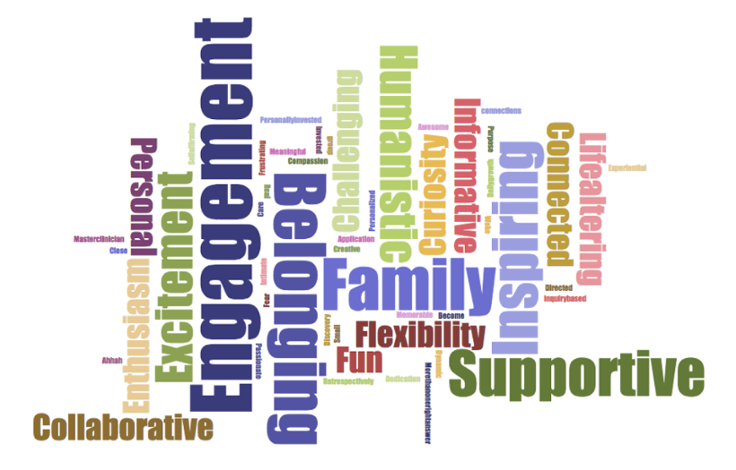 The exercise revealed consensus and enthusiasm for providing a caring, relationship-based, collaborative learning environment that is simultaneously challenging and supportive. During the retreat discussions focused on specific steps to make it a reality:
creating more opportunities for students to connect with faculty
taking an individualized and personalized approach to education
allowing students to educate and engage in the teaching design process
helping students realize their full potential through improved coaching and mentoring
Unique Role of an Educator 
The retreat reminded faculty of their real impact as mentors and role models for students, and for one another. Faculty mentors help students see their own value and learn to take responsibility for their own learning. Such mentors do the same for their colleagues. Few things are more rewarding than mentorship—it is a unique opportunity to help others succeed in their own careers.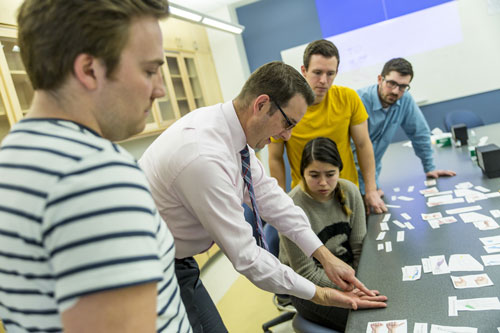 We live in a unique time when people can seemingly learn anything just by asking a question on the internet. So, if today's learners can find most things they need to know digitally, what value do interactions with our faculty bring? One of the objectives of our retreat was to challenge core educators to reflect on their purpose. This is a healthy exercise for all medical educators. Here is how some of our core educators responded:
empathy
support and a sounding board
flexibility of a safe place with room to explore, make mistakes, and learn
a good coach who can meet students where they are
modeling of professional behaviors and effective team leadership
thinking outside the box, troubleshooting, compassion, and versatility
an integrated faculty cohort
authentic clinical environments
personalized and context-specific advice and recommendations
experience and diversity of experience
These are things unique to human interaction and experience, that can't be replicated through independent study online.
A Work in Progress
Feedback collected from before, during, and after the retreat revealed a lack of clarity about what a student-centered approach actually means. Students view student-centered as a learning style that is engaging, individualized, and results in higher learner satisfaction. While many core educators agree, some grapple with distinguishing between student-driven and student-centered. Because students don't always know what they need, it's about striking a balance that lets the learner find their niche in an environment where they will thrive.
Our faculty's focus on the exceptional learning experience is admirable, and an effort that makes the School of Medicine unique among our peers. It is rooted in genuine care and concern for our students and helps ensure we are sufficiently preparing students to enter practice professionally. Putting students first assures us that we have trained—and will continue to train—them to be compassionate, empathetic care givers who always put their patients first.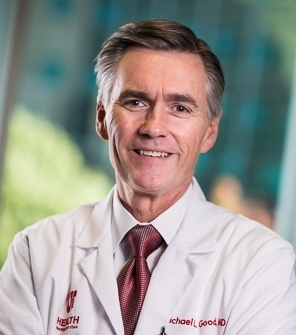 Michael Good, MD
Michael Good is CEO of University of Utah Health Sciences, Dean of the University of Utah School of Medicine, and A. Lorris Betz Senior Vice President for Health Sciences. A professor of anesthesiology, Good joins the U of U Health after more than three decades of teaching, innovation, and leadership at the University of Florida, where he served as dean of the College of Medicine for 10 years.
DON'T MISS OUT. GOOD NOTES delivers to your inbox.