A Balanced World is a Better World
The United Nations (UN) began celebrating International Women's Day on March 8, 1975. Nationally, we have come a long way in the past 40 years, but we have further to go when it comes to gender balance globally. Given its commitment to global cooperation and human rights, it's fitting that the UN was the catalyst for this annual recognition. Not because there is a box to check but because embracing diversity means evolving.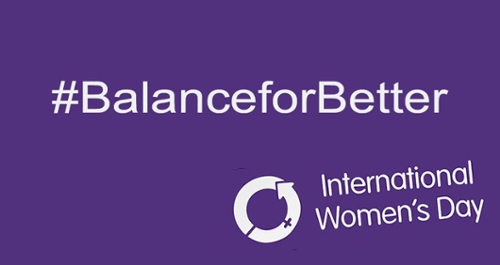 Never See Gender as a Barrier
For the first part of my life, I was raised by a single working mom and I believe this upbringing laid the foundation for me becoming an empowered and confident woman. It allowed me to become whatever I wanted to be when I grew up. In my mind, I knew there were no limits. My desire is for everyone to feel this same level of confidence and freedom, regardless of gender. 
Later in life, my step-father was a significant force who, along with my mom, created a loving, safe, diverse, and supportive environment. It was also one of high expectations, starting with my own mother working in health care. I developed a passion for helping people—never seeing gender as a barrier. It's not that I haven't had challenges along the way. I have and I recognize how taking initiative, hard work, and good fortune have led to opportunities to learn, grow, and contribute to this conversation. I believe in a global platform that supports the importance of gender balance.  
To support the gender-balance evolution, I choose to live my life embracing my womanhood and the value, perspectives, and life experiences that I bring to my colleagues at the board room table or helping my step-son with his homework at the kitchen table. I often reflect on this statement by Eleanor Roosevelt: "No one can make you feel inferior without your consent." That's not always easy to live by as we navigate day-to-day challenges, social media, and negative voices but I feel it's important to try. We must take accountability for our path personally and professionally.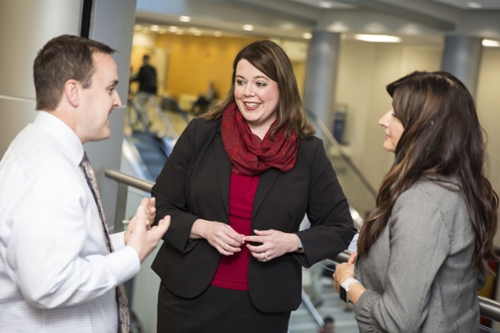 Shared Responsibilty 
The environment and culture of the University of Utah and in particular at University of Utah Health, is one that appealed to me greatly when I was seeking opportunities in Utah. As a female leader in health care, I was drawn to the diversity of our campus and our health care system. I was, and remain inspired, by a collective commitment to learn more and constantly improve. These traits are woven into our organizational DNA and let us function at our very best. We are an academic medical center focused on education, research, clinical care and community service. We don't see our patients, faculty, or staff based on gender. We see them as as  humans—humans needing our help, integrity, and commitment in a plethora of capacities 24 hours a day/seven days a week/365 days a year. I feel valued on a daily basis and work very hard to be an example of servant leadership taking time every week to connect with emerging and seasoned professionals across the spectrum of health care. 
Are we perfect as an organization? No. Do we have work to do to continue to create opportunities that are equitable and engaging for women within our health care system across the continuum of care in Utah and beyond? Indeed, we do. I, for one, feel energized and excited by these prospects. We are individual and organizational works in progress and the key to that is work and progress! 
Collectively, we have the power to influence perspectives on gender balance and change future outcomes. We all must work to advance dialogue, be engaged, and remain committed to having an equal voice at the table. The health care industry at large can, and should, be at the forefront of leading by example.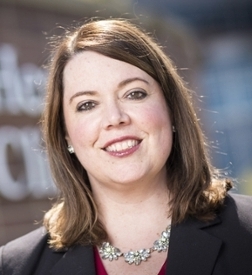 Alison Flynn Gaffney, MHA
Guest blogger Alison Flynn Gaffney is executive director of Service Lines, Ancillary and Support Services. Flynn Gaffney brings more than two decades of experience in strategic, operations, and consulting roles at academic medical centers and community hospitals.
DON'T MISS OUT. GOOD NOTES delivers to your inbox.