Connecting to Our Primary Purpose
When caring for a patient, we only see small snapshots of their experience, like a trailer from a movie. But when we experience care for ourselves or through the eyes of loved ones, we see the entire movie in high definition.
My "true north" on where we are as a health system, is seen through the eyes of people I care very deeply about, like my wife. Through her experiences I have witnessed a remarkable culture shift in patient-centered, high-value care over the past two decades at U of U Health. Twenty years ago, we had highly-dedicated professionals, but we did not consistently deliver patient-centered care or work effectively as teams. Consequently, my wife would often choose other providers for her health care needs.
Permeating with Purpose 
Fast forward 10 years when she needed surgery and decided to seek care at U of U Health.  I observed how we had added breadth and depth to our pool of skilled professionals and how we embraced our commitment to being patient-centered—caring, listening, explaining, coordinating, and making it easier for our patients. This foundational commitment to our patients was inspiring yet, I recognized there was more work to do.
When my wife had to have a similar surgery earlier this year, I witnessed firsthand the continued transformation in our health systems connection to purpose. I noted the same, if not better, skill and individual commitment. I noticed the same patient-centered foundation. But this time, I noticed that everyone—doctors, mid-level staff, trainees, environmental and nutrition services—was working as a unified team to ensure the best possible outcome for my wife. Their commitment was authentic. It was among the most amazing care experiences I have ever seen.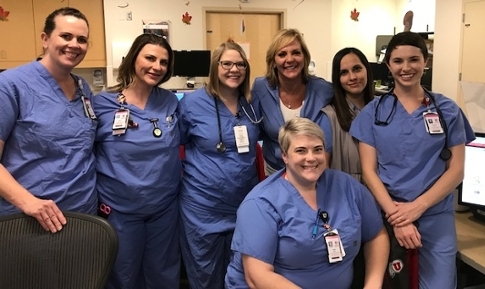 In my administrative role I see this same patient-centered "team of teams" mentality exemplified in countless ways throughout our system. Bernice Tenort, a nurse manager in Labor and Delivery, works in concert with physicians Howard Sharp and Brett Einerson. By focusing on the integration of trainees into the care team, they are delivering outstanding patient-centered, high-value obstetrics services while simultaneously providing an exceptional student and trainee experience.  
Another nurse, Trell Inzunza, has led similar teams—physicians, nurses, environmental services, infection prevention specialists, and a human factors psychologist from University of Utah main campus—to build a strong safety culture and reduce the risk of central line infection rates for our patients.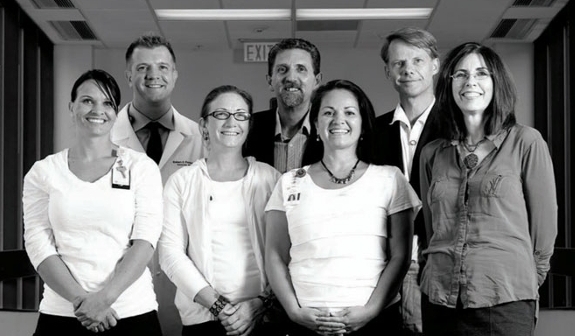 Not Just Another Merit Badge
Last month, Vizient, Inc. ranked U of U Health No. 7 in the nation for quality and safety for the ninth consecutive year. Mayo Clinic is the only other academic medical center to be ranked in the top 10 as long. And for the fourth straight year, U of U Health also ranked in the top 5 for Ambulatory Care. Only NYU Langone Medical Center was ranked in both categories this year.
While we collectively take great pride in this incredible accomplishment, we don't want these awards to be mere merit badges. Instead, this is an opportunity to evaluate how connected we are in our purpose—our patients—and what this means for them.
We view Vizient as the top-ranking system because it represents some of the most meaningful metrics in the industry for our patients. It means that we're: 
making it easier for patients to be seen by us;
coordinating care for our patients;
communicating more effectively; and
keeping patients safe through lower rates of infection and other complications.
The Top 10 ranking for nine years is really a celebration of our authentic commitment to our patients and dedication to making continuous improvements. Our community and every patient we serve, like my wife, needs and deserves this from us.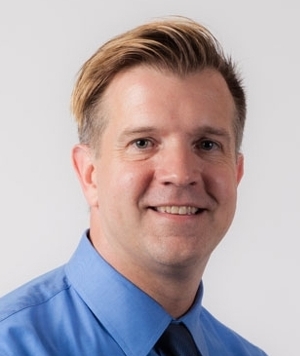 Bob Pendleton, MD, BSC, FACP
Guest blogger Robert Pendleton is Chief Medical Quality Officer of the University of Utah Hospital and Clinics and professor of Medicine.
DON'T MISS OUT. GOOD NOTES delivers to your inbox.