A Blueprint for Education Systems Science
University of Utah Health is actively working to educate future physicians who will have a role in the transformation of health care delivery. Meeting this challenge requires us to adapt the age-old medical education system that prepares them for this responsibility. And just as U of U Health seeks to put the patient first in every way, our education system needs to put the student first.
Applying Value-Based Outcomes to Education
For years, U of U Health has established a reputation for controlling costs while improving patient care. Why not apply these same principles to education?
With a three-year grant from the American Medical Association (AMA), we evaluated the outcomes of our medical education and associated costs to assess the quality of the education we provide. Using this approach, we gained a better understanding of how we are spending our education resources. This process led to a cultural change among administration, faculty, staff, and students to begin considering the "value" of various parts of our curriculum. We formalized this change by piloting a "value panel" to analyze the quality and cost of both existing curricular components and proposed new ideas.
We hope this model will become an integrated part of our standard processes to inform value-based decisions in education. And we hope this framework and process can be reproduced, validated, and utilized by other institutions.
Curriculum Reform
While working on this project, we realized that the basic idea of systems thinking—recognizing the complexity of interdependencies and the problems created by piecemeal changes—applies to education as well as healthcare. Thanks to a new one-year grant from the AMA, the School of Medicine is taking its value-based exploration one step further—to create a blueprint for curriculum transformation.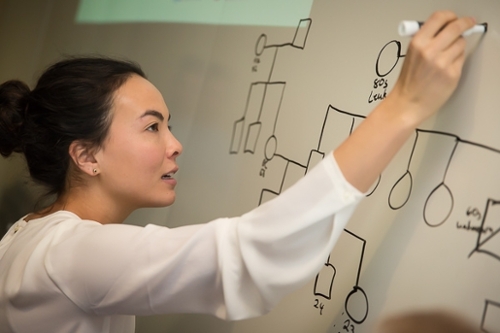 The University of Utah is 1 of 32 participating schools in the AMA's Accelerating Change in Medical Education Consortium. In 2017, the Consortium introduced  Health Systems Science as the "third medical science" in medical education. It has defined Health Systems Science as the "principles, methods, and practice of improving the quality, outcomes and costs of health care for patients and populations within systems of care." The integration of Health Systems Science with basic and clinical sciences has become essential to maximizing health for patients and societies.
Building on this groundbreaking work, the U is creating a working model for what we are calling "Education Systems Science." Adapting the Health Systems Science framework to education allows everyone to operate by the same playbook when considering the cost and value of education and the population being served—the students.
While Health Systems Science seeks to improve patients' experiences, promote population health, and reduce cost, Education Systems Science seeks to improve students' learning experiences, promote student professional identity, and reduce education costs. It views the student as the end user and actively engages them in change and decision making. The model also provides a framework for managing change within the education system to keep up with the needs of today's students and to anticipate future changes.
Meeting of the Minds
In September, we convened a carefully-selected group of 12 faculty and 9 student stakeholder representatives. Together, they took a deeper dive into the principles and concepts of Health Systems Science to inform a working model for Education Systems Science. This was their recommendation: 
Successful curriculum reform hinges on genuine care and concern for our students—analogous to the compassion and empathy we extend to our patients. With this as the guiding principle, we can foster psychological safety for our students, where they feel safe to try new things and fail. As long as the student remains our "true north," we can't go wrong—we can create an education system capable of developing self-motivated, system-thinking, patient-centered, evidence-based, life-long learners.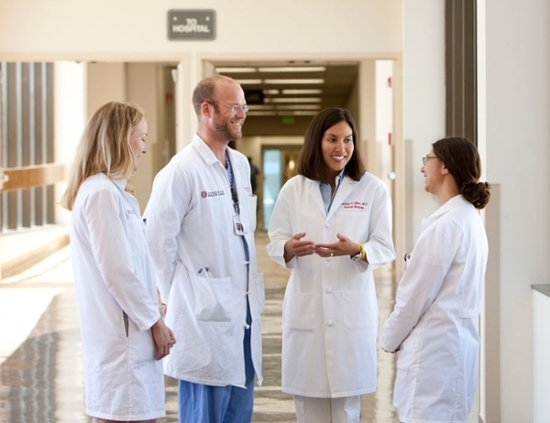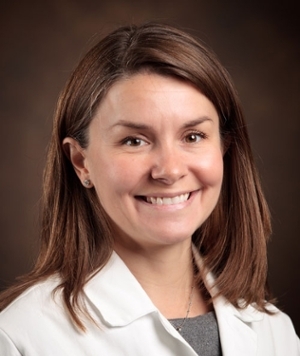 Sara Lamb, MD
Guest blogger Sara Lamb is the associate dean of education curriculum for the School of Medicine. In addition to her administrative role, Lamb continues to care for patients as a hospitalist within the Division of Inpatient Pediatrics and as an internist in the Division of General Internal Medicine, while teaching medical students and residents in the classroom and at the bedside.
DON'T MISS OUT. GOOD NOTES delivers to your inbox.