Nurturing the Study of Psychiatry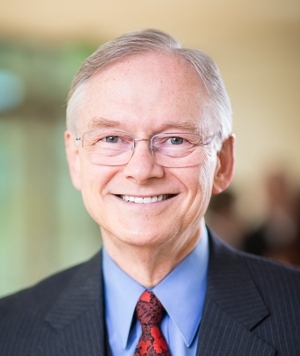 Lowry Bushnell, MD
I'm honored to receive a Jon M. Huntsman Presidential Chair. I never thought that an endowed chair would go to a clinician. I'm just a simple psychiatrist. I thought only department chairs and great researchers were awarded these chairs, but then people told me sometimes clinicians get them, too. I guess it makes sense. Clinicians, after all, have direct knowledge of the urgent need for more research funding. In the work we do every day to help patients live healthy lives, we see the critical need for  better, more advanced treatment.
Yet, all the great medical research in the world and all the health advances it produces is of little value to patients if we don't have the physicians to deliver new and better treatment. In psychiatry, we're having a terribly hard time doing that. Over half the psychiatrists in this country are over the age of 55 and we're dying off fast. Our numbers are going to shrink a lot before they grow again.
A psychiatrist shortage couldn't come at a worse time. Utah is number five in the nation when it comes to percentage of suicides, and the suicide rate has gone up by 46 percent since 1999. A personal story illustrates the dire state of mental health care. My wife's niece needed professional treatment in another county here in Utah. Her family pled with the mental health system to accept her for treatment for her severe depression. They were told it would be a three month wait. The family explained she may not make it through those months without help, and they continued to plead. Still, they were told they had to wait their turn. Her turn came too late. Our niece, with two young children, took her life.
I was planning to retire in 18 months. I'm healthy and I didn't really want to retire but it seemed like the right thing to do as I near the age of 70. But as the lucky recipient of a presidential chair, I know where I'm going and why. I'll be here for the next five years so I can keep providing much-needed clinical care. And I will take the freedom this chair allows to spend more time with medical students, mentoring young psychiatrists already in practice, and nurturing bright medical students toward a path in psychiatry.
Regarding the psychiatrist shortage, the biggest problem is there aren't enough residency slots available to train additional psychiatrists. We have more students interested in psychiatry, but the federal government placed a budget balancing moratorium on additional residencies in 1997 that is blocking our ability to increase the number of trained, qualified psychiatrists. If we can't expand the number of residency slots in psychiatry, this problem will never be solved. My goal is to use the benefits of this chair to advance patient care in psychiatry.  
I thank the Huntsman family for creating these six endowed chairs and for all they've done for the University health system and our state. It's immeasurable.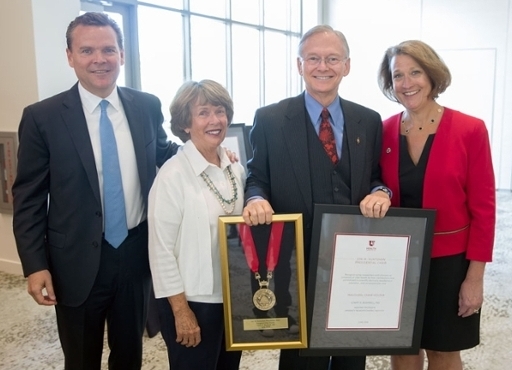 Lowry Bushnell, MD
Guest blogger Lowry Bushnell is an assistant professor of Psychiatry and president of the medical staff at University Neuropsychiatric Institute.
DON'T MISS OUT. GOOD NOTES delivers to your inbox.