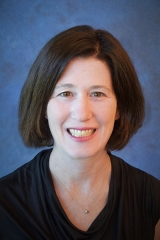 Rachel Hess, MD, MS
For more than a decade, the Utah Center for Clinical and Translational Science (CCTS) has helped researchers convert basic science discoveries into tangible improvements in health care delivery and disease prevention. The CCTS and its regional partners serve communities and health researchers with valuable tools and training to enhance translational research.
Removing Roadblocks
Numerous scientific and organizational roadblocks can disrupt translation and ultimately hinder progress in medical research. To reduce costly and time-consuming bottlenecks, the National Institutes of Health established the Clinical and Translational Science Awards (CTSA) in 2007. These awards support more than 50 medical research institutions across the nation with funding through the National Center for Advancing Translational Science.
The Utah CCTS is part of the CTSA program. Our grant—recently renewed at $22 million over five years—enables research teams made up of scientists, patient advocacy organizations, and community members to tackle system-wide scientific and operational problems in clinical and translational research. Like other CTSAs, the Utah CCTS is an accelerator. Participants collaborate with local and regional partners to catalyze innovation in training, research tools, and processes.
What Makes Utah's CCTS Unique?
Facilitating collaboration among academic, clinical, and community institutions is something we do very well. Utah CCTS partners include Intermountain Healthcare, the Utah Department of Health, Community Faces of Utah, the Veterans Affairs Salt Lake City Health Care System, Health Insight, and University of Utah Health's network of regional affiliates. Through these partnerships, the CCTS has tackled projects focused on opioid addiction, dementia, maternal-fetal health, cardiology, thrombosis, and pulmonary research.
The Utah CCTS is nationally recognized for its efforts to ensure that community voices are incorporated into translational research. This partnership is bi-directional. Along with offering guidance in community health matters, CCTS opens doors for community groups to raise questions that need answers.
In Fall 2018, a new community engagement pilot awards program will match community partners with an appropriate research team. This effort could lead to observational studies or clinical trials about community-proposed issues.  
The Utah CCTS also provides a wide range of resources for building investigator capacity in all spectrums of research. Our Master of Science in Clinical Investigation (MSCI) degree program and KL2 Mentored Career Development Scholar program have each produced solid researchers with exceptional publication records. Our recent grant renewal awards four KL2s (up from two) and five TL1 training awards (up from one) for graduate students and post-doctoral fellows.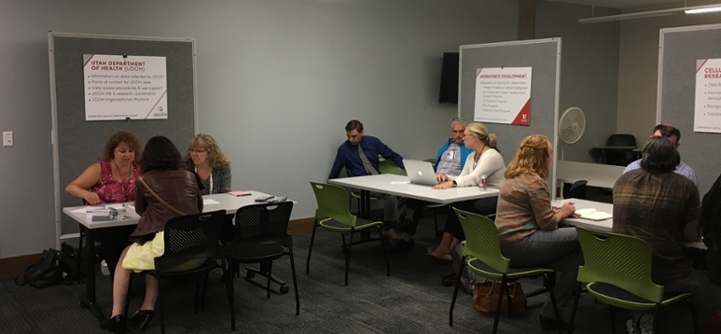 Distributing Science and Learning
The Utah CCTS's new partnerships with Utah Health Regional Affiliates and Health Insight extend clinical and translational research to underrepresented rural and frontier populations. These partnerships will allow people in these areas to participate in studies without leaving their communities.
As clinical trials expand outside of the Wasatch Front, we also want to revitalize education. The Utah CCTS has partnered with the University of Nevada, Reno, to develop its translational science workforce. We will provide distance education and research training for their faculty and scholars.
Translational Science in Action
The best way to understand how the Utah CCTS solves problems in research translation is to see it in action. Adam Bress and Deanna Kepka are investigators who have benefitted from Utah CCTS tools and training to translate research to improve population health.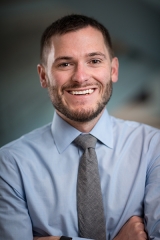 Adam Bress, PharmD, MS, an assistant professor of population health sciences is building upon the landmark Systolic Blood Pressure Intervention Trial (SPRINT). He and fellow researchers believe that an intensive blood pressure control protocol can prevent more than 100,000 deaths in the United States annually. Putting it into practice requires two key steps:
High-quality blood pressure monitoring at home and at work
Implementing shared-decision making tools that provide accurate estimates of short- and long-term outcomes from intensive and standard blood pressure treatment
This approach optimizes therapies by first treating patients with optimal benefit/risk balance and improving blood pressure control.
A former KL2 scholar, Bress frequently uses CCTS tools and services, including biostatistical support and mentoring. Bress also participated in research scholar training, which was instrumental in jumpstarting his career.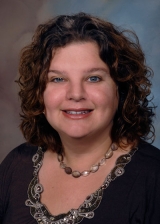 In addition, Deana Kepka, MPH, PhD, is a Huntsman Cancer Institute investigator and an assistant professor in the College of Nursing. Kepka's research focuses on educating the public about HPV vaccination and developing primary care interventions to prevent six different cancers, pre-cancers, and genital warts. Utah has one of the lowest rates of HPV (human papillomavirus) vaccination in the country. Over the last four years, she has established a strong partnership with Community Faces of Utah to reach underserved, vulnerable and rural patient populations in the Mountain West. Through collaboration with community organizations, her group developed an HPV vaccination novela pamphlet in English and Spanish. Kepka recently received a pilot award to adapt this novela for African American, Native American, Tongan, and African refugee communities. 
Also a former KL2 scholar, Kepka benefited greatly from research mentorship, training and pilot funding she received through the Utah CCTS.
An Integrated Campus and Community Resource
By working with community partners and helping researchers clear hurdles, the Utah CCTS continues to strengthen the infrastructure that the university and the region need to become an unparalleled clinical and translational research powerhouse. And we're empowering investigators throughout to participate fully—truly becoming a regional resource for research problem solving.
See how CCTS can help you.
Rachel Hess, MD, MS
Guest blogger Rachel Hess is co-director of the Utah CCTS. She also directs the Division of Health System Innovation and Research in the University of Utah School of Medicine.
DON'T MISS OUT. GOOD NOTES delivers to your inbox.