Momentum on Diabetes Prevention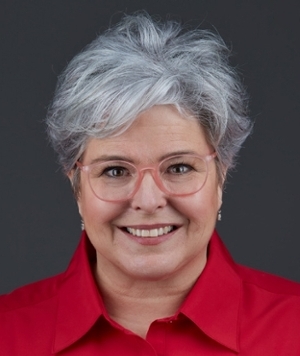 Ann Haynes, APRN, FNP
University of Utah Health recently teamed with the Larry H. and Gail Miller Family Foundation to establish a diabetes prevention initiative. Driving Out Diabetes is a three-year, interdisciplinary effort aimed at preventing new cases of diabetes and preventing debilitating complications from living with the disease.
This ambitious program has a three-part focus: education and prevention outreach, innovation in clinical care, and cutting-edge research. Driving Out Diabetes began last July and has already made significant strides.
From my vantage point at the Utah Diabetes and Endocrinology Center (UDEC) I've witnessed remarkable progress in clinical care innovation. I direct the Diabetes Complications Program, one of two programs at UDEC funded by the Miller initiative. The other is the One Day Diabetes and Care Program, directed by my colleague Michelle Litchman, APRN, PhD.
Diabetes Complications Programs
The Diabetes Complications program is focused on diagnosing and preventing common complications of diabetes, primarily eye and vascular diseases. Eye complications include diabetic retinopathy, glaucoma and cataracts. Our clinic uses fundus photography to capture high-quality retinal photographs. The images are transmitted to the John A. Moran Eye Center for analysis by retina-trained ophthalmologists. Patients whose images indicate disease may visit the Moran Center for care or treatment.
Diabetic retinopathy is not always apparent to patients because they may not experience noticeable vision changes, according to Mary E. Hartnett, MD, ophthalmology professor and expert in diabetes eye disease. Of more than 60 patients screened so far, a large percentage of patients' eyes have exhibited abnormalities.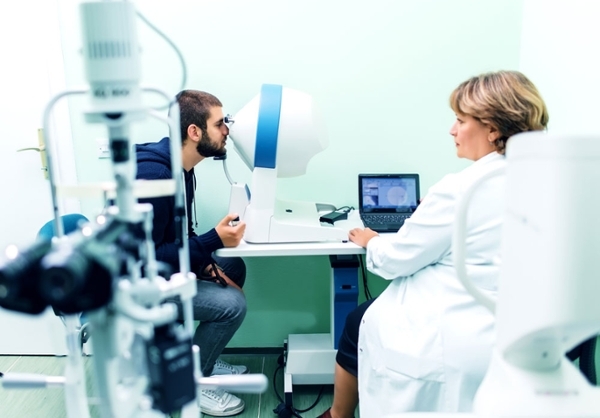 Another goal of the complications program is to help patients avoid amputation due to poor circulation. So, as part of a complication screening, we conduct an Ankle Brachial Index. This test compares blood pressure in the arms to that of the lower legs, allowing detection of decreased arterial blood flow. A vascular tech performs the test which is read by a vascular surgeon at University Hospital. If decreased circulation is detected, the person is referred to U of U Health's vasculitis clinic for intervention. Interventions may be medical or surgical.  We have tested more than 35 patients for peripheral vascular disease.
Patients who come to UDEC for regularly scheduled visits receive vascular and eye screening. We also provide screenings for patients participating in the One Day Program.
One Day Diabetes and Care Program
The One Day clinic is an intensive day of education that introduces patients to tools for managing diabetes. Patients learn the best routines and strategies for living with the disease 24/7. An expert health care team teaches and advises patients. Team members include a physician, nurse practitioner, pharmacist, diabetes educator, vascular specialist, social worker and nutritionist chef. 
Diabetes Help That Matters
Our two clinical-care programs for diabetes are not necessarily novel concepts. Other centers around the country run similar programs but frequently require cash payment and are often expensive. We are fortunate to have a system that bills insurance for those who have it. For those who don't, funds provided by the Miller Family Foundation cover education and care costs.
We've already been able to screen and treat many patients throughout Utah, and now our Driving Out Diabetes program is helping us expand to serve people living in underserved areas that may lack resources or convenient access to health care. In June, the program will launch a mobile Wellness Bus staffed with a health coach and two community health workers to offer free diabetes and prediabetes screenings. Tests available include blood pressure and blood glucose. The team provides diabetes education and information to people immediately, based on their screening. For some, it will be recommended they return for more education during regular follow-up bus visits.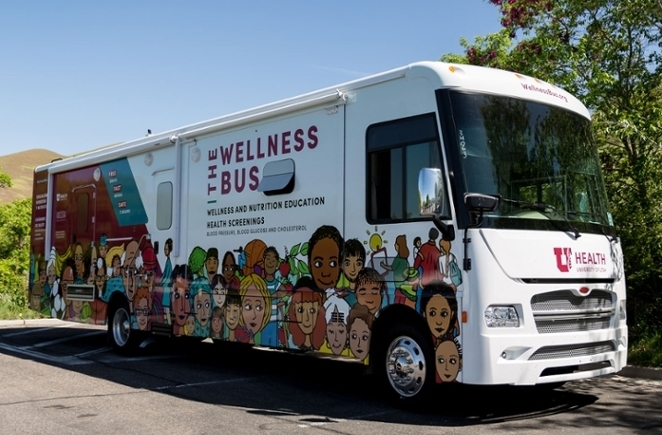 The Wellness Bus along with the Diabetes Complications Program and One Day Program are only three steps currently underway as part of the Driving Out Diabetes initiative. The Larry H. and Gail Miller Family is deeply invested in diabetes prevention efforts in Utah. They have entrusted University of Utah Health to move their vision forward and keep making substantial strides to truly drive out diabetes. 
Ann Haynes, APRN, FNP
Guest blogger Ann Haynes is medical director of the Diabetes Complications Program at Utah Diabetes & Endocrinology Center.
DON'T MISS OUT. GOOD NOTES delivers to your inbox.