Change Management 101: Connect First, Then Lead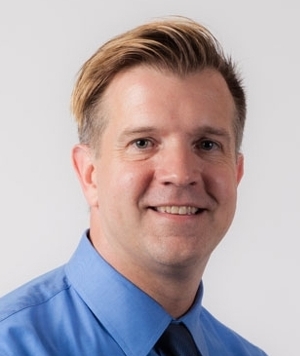 Robert Pendleton, MD, BSC, FACP
The path to change starts with connection.
On April 2, we welcomed new University of Utah President Ruth Watkins to U of U Health's Leader Development Institute (LDI). Now in its 13th year, LDI reinforces U of U Health's community of leaders by sharing context, inspiration, and practical lessons for leading teams. LDI is part of a strategy to foster a strong patient-centered culture built on deep respect for each other and continuous improvement.
President Watkins opened with a message of "One University" – the University FOR Utah. She shared candid personal reflections of firsthand encounters with patients and their exceptional experiences with our teams. She aligned the University's greater educational goals with our value equation – firmly establishing a continued dedication to our status as a national leader in value. And she recognized the impact of the great and compassionate work conducted every day by our faculty and staff as essential to the organization's success. 
Deep respect is the foundation of trust. Harvard researchers who study leadership and change management have shown that "before people decide what they think of your message, they decide what they think of you." Her message to 748 people listening was, "I see you, I'll be a champion for you." Those words clearly resonated, based on positive comments left by clinical and administrative leaders. She understands that in order for her message of one system to stick, it has to start with trust. Connection builds trust. Trust within the context of change management is powerful medicine. 
Ruth Watkins is charting the path to change, and she started it on April 2nd with more context, more connection, and more belief. We're excited to welcome Dr. Watkins in our drive to become one, integrated University for Utah.
To hear more of the presentation President Watkins shared at Leader Development Institute, visit Accelerate. 
Ruth Watkins speaks to U of U Health leaders on her first day as president of the University of Utah.
Robert Pendleton, MD, BSC, FACP
Guest blogger Robert Pendleton is Chief Medical Quality Officer of the University of Utah Hospital and Clinics and professor of Medicine.
DON'T MISS OUT. GOOD NOTES delivers to your inbox.