Better Self Care, Better Health Care
Amy Locke, MD, FAAFP
Hard work, long hours and difficult decisions are nothing new in health-related careers. Students pursuing a future in health care know about the commitment and intensity required during training and beyond. Keeping up with the demands of work while navigating other life challenges can be overwhelming. It's not surprising that emotional exhaustion and depersonalization are common among health care professionals. Without proper support and coping skills, burnout sets in, impacting the ability to provide compassionate, high-quality care.
Rising Burnout
For decades, burnout rates in the health care industry have steadily risen. At University of Utah Health, those rates are on par with the national average. While 80 percent of faculty and staff report satisfaction with their work, 30 percent report at least some level of emotional exhaustion.
Most health care professionals would prefer spending more time with patients. Unfortunately, the demands of modern health care see providers spending more time managing electronic health records and dealing with cumbersome paperwork. Such demands create longer hours and reduce providers' appreciation for their work. Increased regulations and pressure to speed up patient visits has led to decreased autonomy and job satisfaction. Many roles in health care, not just physicians, have suffered from cumbersome documentation requirements and time pressures. 
Health care leaders nationwide acknowledge this trend and recognize the need to turn the tide of burnout. Yet, the path toward increased well-being and decreased burnout is murky. Without a complete overhaul of the health care delivery model, real progress seems daunting.  
Resources for Tackling Burnout
Joining a nationwide push to address burnout, U of U Health created a Resiliency Center to help faculty and staff remain passionate and energized. 
The Center focuses on improving personal resilience, reducing administrative burden and creating an optimal work environment to enable the entire health care team can do what they do best: taking care of patients. To reduce burnout, the Center uses evidenced-based methods like mindfulness practices, communication skills training, crisis intervention and peer-to-peer support, among other tactics.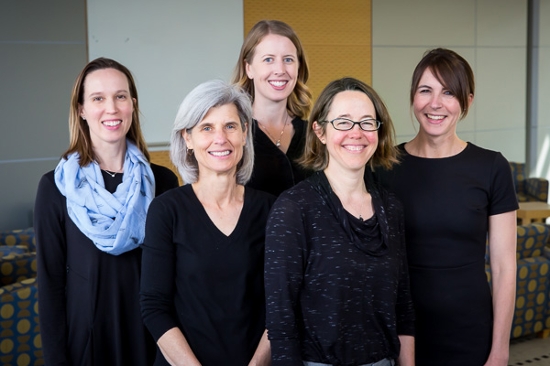 The Resiliency Center is one of only a small number of wellness resource centers nationwide that provides such comprehensive services. One unique aspect of Utah's center is that it serves all members of the health care and academic teams—clinicians, researchers, educators, faculty and staff. Some programs are even open to students. All services are customizable to meet the various needs of individuals.
Every Resiliency Center program or service is evaluated on its impact, both to the individual and the system. Ongoing feedback from individuals helps us better understand the value of our offerings. A physician who recently participated in a mindfulness class shared that he is now less likely to have negative thoughts that could spiral out of control and negatively affect his mood. 
Similarly, other employees feel the benefits from storytelling and communication workshops. Participants report walking away feeling more connected with colleagues and more reassured in their professional lives. They describe a greater willingness to be open and vulnerable with others and an increased sense of wonder, hope, inspiration and self-compassion—all of which reconnect heavily burdened health care professionals to their vital purpose.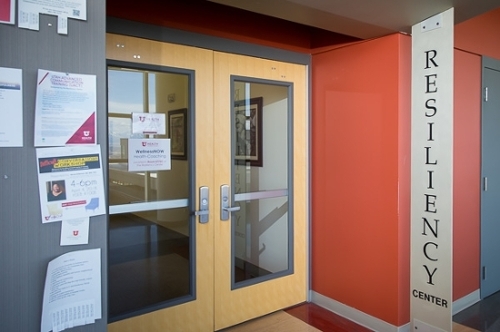 The Resiliency Center shares its findings locally and nationally. Data collected through annual surveys provide a measure of burnout and related factors, as well as a needs assessment of what interventions and areas of focus may be most crucial. This data tells us about the impact on our own faculty and staff, while contributing to the national discussion around burnout in health care.
Leadership Listens and Responds
The Resiliency Center meets regularly with executive leadership to report on faculty and staff well-being and suggest methods for burnout reduction. Our leaders recognize and empathize with the detrimental effects of burnout in our integrated health system. They are seeking ways to reduce the burdens of health care through electronic health records (EHR), team-based patient care, improved collegiality and better scheduling, among other practices. Involving physicians is also key to shaping these changes. From the front lines of health care, they can advise on what works best within their processes that ultimately improve patients care.
While health care will continue to be a high-stress, fast-paced environment for the foreseeable future, opportunities abound to improve the well-being of those who are dedicated to this rewarding work. Through an ongoing commitment to strengthening individuals and improving the system we work in, we can invigorate those in health care and help them stay true to the reasons that brought them here in the first place.
Amy Locke, MD, FAAFP
Guest blogger Amy Locke is an associate professor in the Department of Family and Preventive Medicine, and co-director of the Resiliency Center.
DON'T MISS OUT. GOOD NOTES delivers to your inbox.