Reimagining Electronic Health Records to Improve Clinical Decisions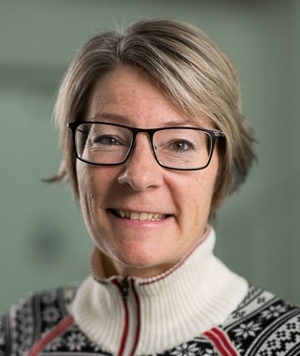 Wendy W. Chapman, PhD

Kensaku Kawamoto, MD, PhD
Scott Evans, professor of biomedical informatics, remembers receiving an envelope containing a blank CD and a letter from an elderly woman in Florida. The woman had read an article co-authored by Evans in the New England Journal of Medicine about an "Antibiotic Assistant," -- a computerized clinical-decision support program used at Intermountain Healthcare's LDS Hospital in Salt Lake City. Its role was to identify patients who developed infections while in the hospital. The Florida woman's husband was scheduled for surgery due to a post-op infection with a multi-resistant pathogen from a previous operation, and the hospital did not have the decision-support system. Could Dr. Evans copy the Antibiotic Assistant onto a CD, for the Florida-based surgical team? Unfortunately, sharing the program wasn't possible. The Florida hospital used a different Electronic Health Record (EHR) system. The emergence of EHRs has streamlined many aspects of health care. But whatever great innovations one hospital makes usually cannot be shared with another unless they have a compatible EHR.
Sharing and Customizing Apps
Not for much longer. Big strides are being made on this front. New techniques being developed by leading healthcare organizations, including those right here in Utah, are making it possible to build applications that can be implemented on top of a vendor EHR, such as Epic- used at University of Utah Health- or Cerner- used at Intermountain Healthcare (IHC). These custom apps can even be shared by other hospitals and across other EHR platforms. For example, Intermountain developed an application that visualizes bilirubin levels for newborns and shared the app with U of U Health. We customized it, added capabilities, such as decision support and predictive analytics, and implemented it into our Epic system. The app is now used daily at University Hospital and our primary care clinics. Cerner is looking for an opportunity to implement the app in its hospitals. The app helps clinicians by limiting the time spent hunting for information. In addition, it guides clinicians in their decision-making. It also benefits newborns by ensuring they get care guided by best practices. The bilirubin app works across other EHR systems that support Hl7 FHIR data exchange standards. We are now evaluating its impact in other systems.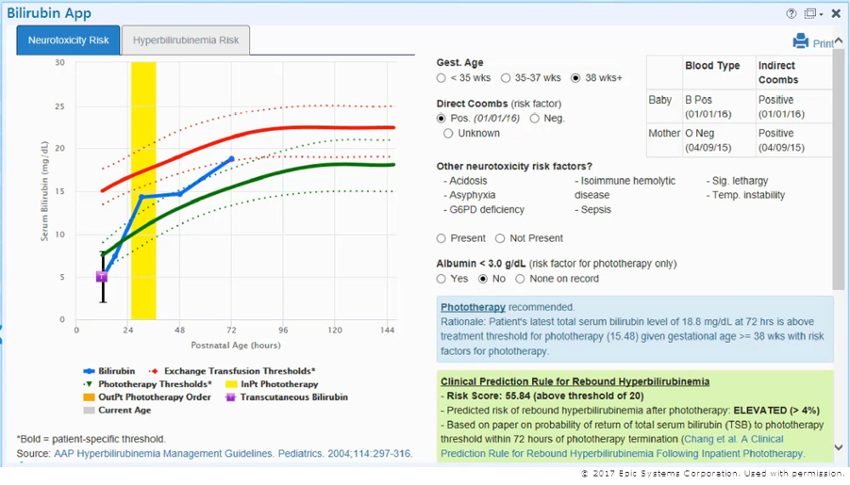 U of U Health and the Department of Biomedical Informatics (DBMI) are determined to maintain our role in implementing decision support in an interoperable way. And we're eager to advance it. Several new decision-support apps on the horizon will be presented at a forum on our campus this month.
Forum Focuses on the Future
With the Healthcare Services Platform Consortium (HSPC) , we are hosting the two-day conference. HSPC was formed in 2013 to accelerate the creation, sharing, and delivery of promising software application at the point of care. The HSPC Health System Implementers Forum is on February 15 and 16. Almost 100 guests from healthcare-delivery organizations, academic medical centers, government, and industry will gather here in Salt Lake City to exchange ideas, get updates regarding ongoing initiatives, and focus on future provider-vendor collaborations. Organizations attending include Mayo Clinic, New York Presbyterian, Siemens, Stanford University, and Veterans Health Administration.

The forum is part of a DBMI initiative called "ReimagineEHR." Our goal is to build more customized apps that provide cognitive support for personalized health care delivery. The apps will be standards-based so that they are interoperable and widely adopted across multiple EHR systems. We are reimagining how providers interact with their EHR, so they can give the best possible care to their patients.
Ultimately, someone facing surgery in Florida, or anywhere, will know their care team has access to the necessary information that could aide in recovery and a return to good health.   
Wendy W. Chapman, PhD, and Kensaku Kawamoto, MD, PhD
Guest blogger Wendy Chapman, PhD, is professor and chair of the Department of Biomedical Informatics at the School of Medicine. In 2017 she was elected to the National Academy of Medicine. Guest blogger Kensaku Kawamoto, MD, PhD, is Associate Chief Medical Information Officer, assistant professor in the Department of Biomedical Informatics, and serves on the U.S. Health Information Technology Advisory Committee.
DON'T MISS OUT. GOOD NOTES delivers to your inbox.