Educating for Research Reproducibility
Melissa L. Rethlefsen, MSLS, AHIP
The Spencer S. Eccles Health Sciences Library (EHSL) at the University of Utah Health has a long legacy of collaborating internally and externally to improve access to health information in innovative ways. From the first web page to helping build telehealth, EHSL continues this quest by opening a dialog to bring our health care professionals together to discuss the hurdles, technologies, and impact of research reproducibility on health care and science as a whole.
Health sciences librarians are uniquely positioned to be leaders in combating the research reproducibility crisis. We are trained specifically to critically appraise research. We also have the ability to cross disciplines; train learners at all levels, including even experienced faculty; and perform outreach across campus and within our professional network.
Research Reproducibility Threats
In recent years, trust in science amongst the general public has waned. Stories of fraud, article retractions, flawed data and analysis, and inability to replicate research have fueled this mistrust. Though scientists have long known of flaws in the scientific literature, when many of these problems began to be analyzed and discussed openly, it quickly became clear that science was in the midst of a reproducibility crisis.
About half of published science (particularly in biomedical and social sciences research) isn't reproducible. For pre-clinical research alone, lack of reproducibility costs about $28 billion in wasted research every year. Several factors, including poor study design, data manipulation (e.g., p-hacki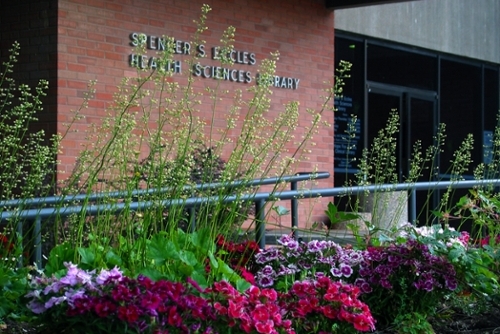 ng), lack of transparency, and inadequate consideration of biological variables contribute to the waste. But perhaps most worrying is the use of unauthenticated cell lines, reagents, chemicals, and other biologics. It's estimated there are at least 30,000 papers in the literature that have used contaminated cell lines; yet those papers have been cited over a half million times.
The EHSL Solution
EHSL faculty are leading efforts to raise awareness of, promote, and teach skills to improve research reproducibility. In 2016 we partnered with the Vice President for Research to host the Research Reproducibility Conference, a two-day event featuring internationally known experts, an engaging poster session, post-conference workshops, and panels of federal funders and journal editors. Two-hundred attendees from nearly every college and school on campus, as well as those from national and international institutions, joined over 100 online simultaneous viewers. Based on the feedback we received at the conference, we have created the following:
Research Reproducibility Coalition: a quarterly venue for our campus to focus on ways to change institutional culture collectively to increase reproducibility.
Grand Rounds Research Reproducibility: a series of weekly, interdisciplinary talks about research reproducibility issues, research, and solutions.
Research Reproducibility 2018 (#UtahRR18): the 2018 conference will be held on June 15 at the S. J. Quinney College of Law at the U with the theme "Building Research Integrity through Reproducibility." The event is funded by the U.S. Department of Health and Human Services Office of Research Integrity, the Center for Clinical & Translational Science, the Vice President for Research, and EHSL.
Research Reproducibility course: a week-long, credit-bearing and Continuing Education course in conjunction with the UtahRR18 conference and funded by the Mid-Continental Region of the National Network of Libraries of Medicine.
#MakeResearchTrue: our community can use this Twitter hashtag to share resources on this topic.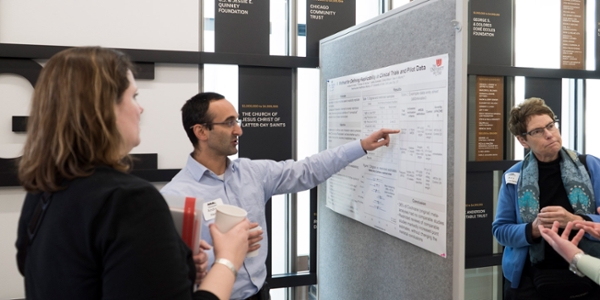 As part of U of U Health's mission to advance knowledge and well-being, EHSL wants the U to become known for reproducible research, both in how it trains students/residents/fellows and for its high quality of research. EHSL continues to build awareness, educate, partner, and create tools to help our researchers and trainees produce high-quality, reproducible research results. Ultimately, we aim to become a national center for reproducibility education.
Melissa L. Rethlefsen, MSLS, AHIP
Guest blogger Melissa L. Rethlefsen, MSLS, AHIP, is Interim Executive Director of the Eccles Health Sciences Library, and director of the MidContinental Region & National Training Office for the National Network of Libraries of Medicine. Rethlefsen led the Research Reproducibility 2016 conference and continues to work across the University of Utah campus to improve research reproducibility.
DON'T MISS OUT. GOOD NOTES delivers to your inbox.