Media Contact:
Sophia Friesen
Manager, Science Communications, University of Utah Health
Lung cancer kills more people than any other cancer in the U.S. A highly effective lung cancer screen could prevent up to a fifth of those deaths, but the screening is extremely underused nationwide.
Now, researchers at University of Utah Health have designed new digital tools that use relevant information from patient health records to prompt doctors to consider lung cancer screening for high-risk patients and provide personalized guidance on screening. Since their implementation at U of U Health, the digital tools have sparked countless doctor-patient conversations and quadrupled the rate of lung cancer screening for high-risk patients.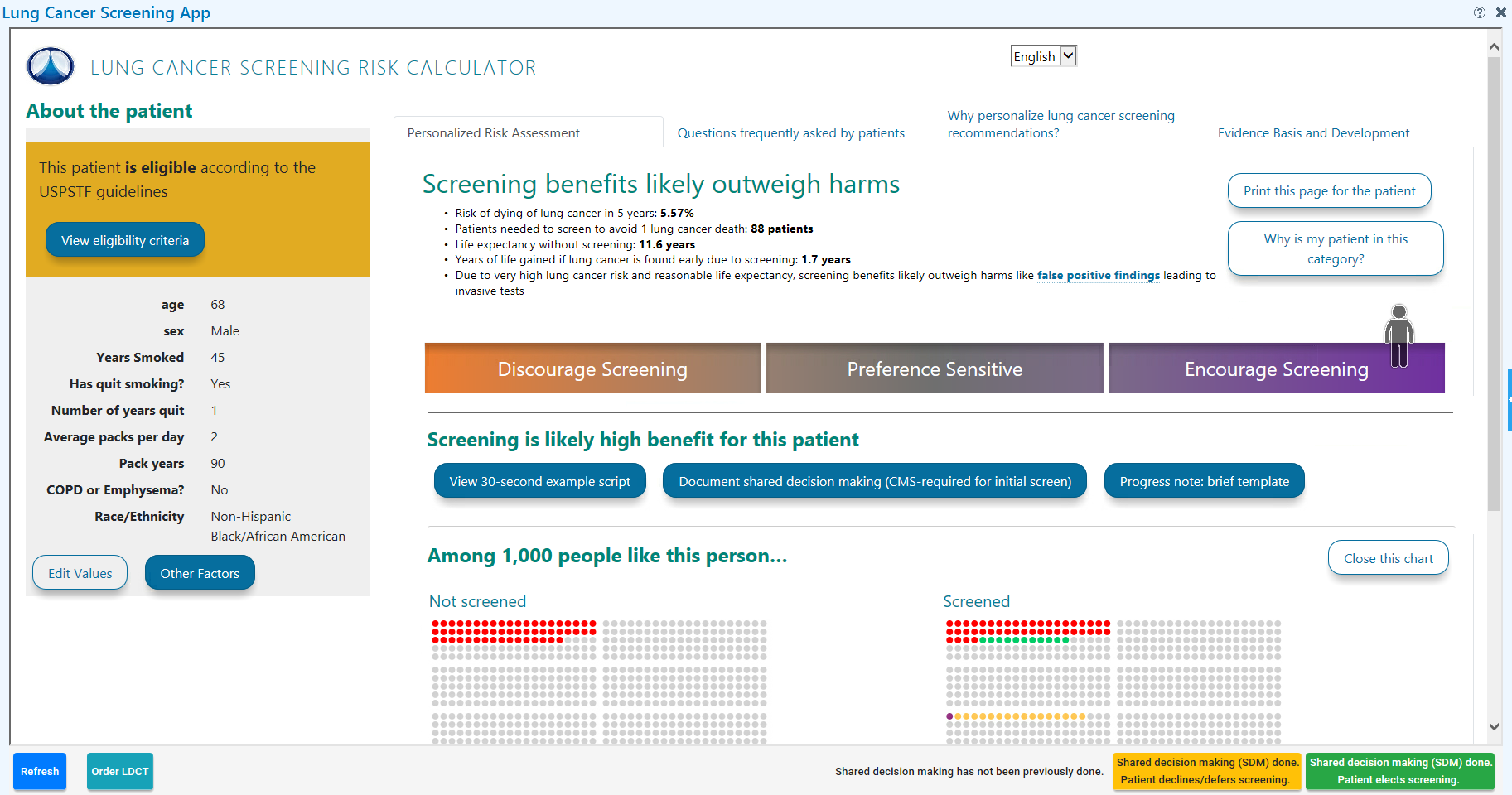 Until recently, "lung cancer was often caught too late to effectively treat," says Polina Kukhareva, Ph.D., assistant professor of biomedical informatics at U of U Health. But recent improvements in screening and treatment have made a lifesaving difference. Wallace Akerley, M.D., professor of oncology and director of the Lung Cancer Disease Center of Excellence at Huntsman Cancer Institute, adds that "while quitting or preventing tobacco use altogether is our highest goal, earlier diagnosis due to screening is equally important."

For people at high risk of lung cancer, performing a CT scan of the chest for early signs of cancer can reduce the risk of dying from lung cancer by as much as 20%. Kensaku Kawamoto, M.D., Ph.D., professor of biomedical informatics at U of U Health, calls the scan "one of the most effective screening tools out there."

Despite this, "screening rates historically have been abysmal," Kawamoto continues. In 2020, only about 7% of eligible patients were screened for lung cancer nationwide.

The low rate of lung cancer screening may be because, more so than more common preventive procedures like mammograms, the risks and benefits of lung cancer screening vary a lot between individual patients. The initial CT screen has a high rate of false positives—incorrectly indicating that a healthy patient has a concerning spot. This means that, for people at low risk of lung cancer, the potentially unnecessary follow-up procedures that accompany a positive result can cause more harm than good, explains Angie Fagerlin, Ph.D., chair of the Department of Population Health Sciences and associate vice president for faculty at U of U Health.
To screen or not to screen
Fagerlin wanted to find a way to make this complicated cost-benefit analysis easier. Then at the University of Michigan, she worked with collaborator Tanner Caverly, M.D., to develop a web-based tool to guide patients and doctors through a discussion about whether or not to screen.

Fagerlin and Caverly's tool uses each patient's demographic information and history of smoking to estimate their personalized risk of lung cancer. It also includes questions designed to assess the patient's levels of concern about lung cancer and false positives, bringing their own priorities into the conversation. It's designed "to have people's goals, their values, their preferences, the way they think about health care really influence whether or not they get screened," Fagerlin says.

Kawamoto led a team of researchers that took the tool a step further by building an app based on Fagerlin and Caverly's work that makes the discussion about lung cancer screening more efficient and streamlined. The app, Decision Precision+, automatically integrates data from a patient's health records into their personalized risk assessment and helps clinicians incorporate shared decision making into busy clinical workflows.

Since these digital tools went into use at U of U Health, the screening rate for eligible patients has increased fourfold.
"It's more than just efficiency," says Farrant Sakaguchi, M.D., a family physician at U of U Health who uses the app about once a week. "It's changed the quality of the discussion."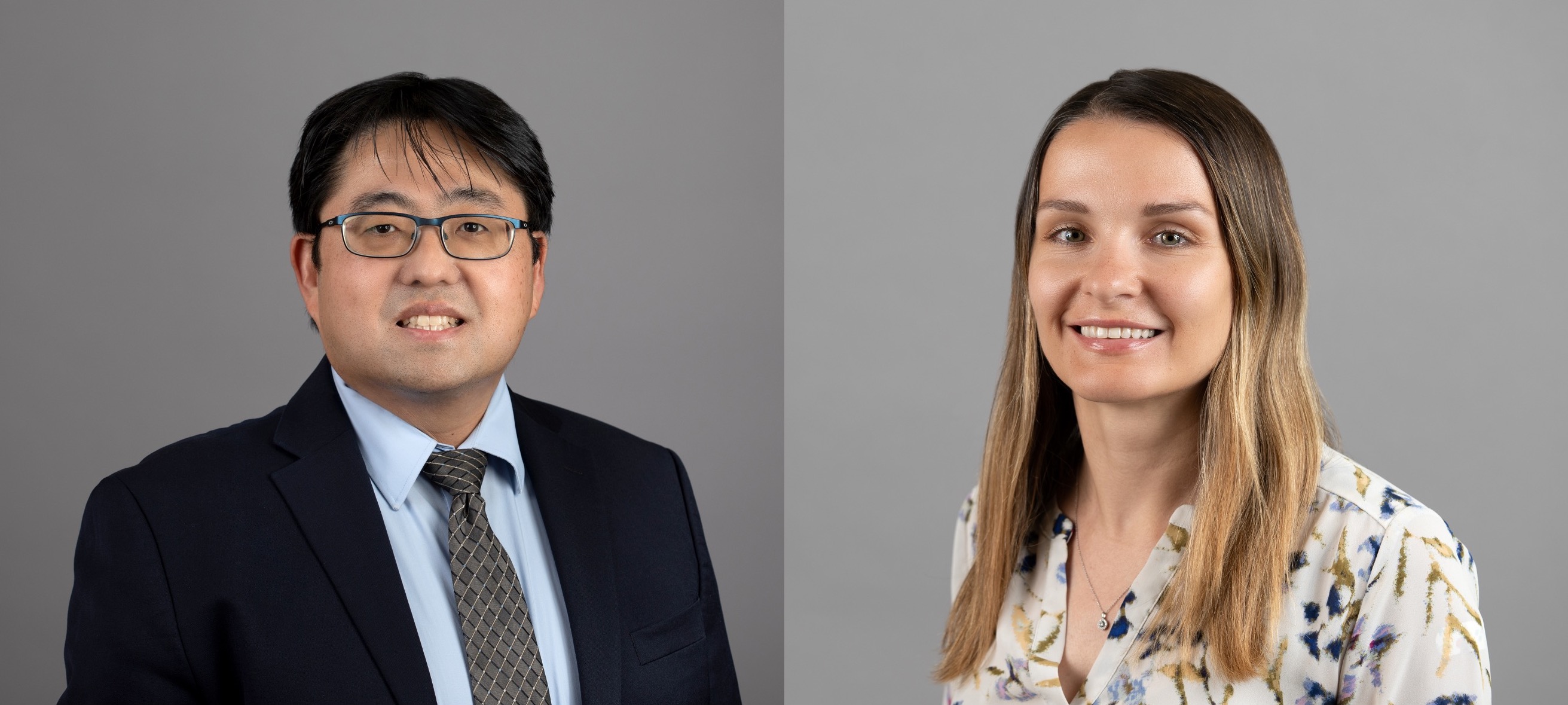 By integrating relevant patient information into an easily understandable format, the app allows providers and patients to see the scientific evidence behind each recommendation. "One of the roles of informatics is to help people have the right information at the right time to help them make good decisions," Sakaguchi adds. "This app is as good as any implementation I've seen to do that in a way that helps engage both the provider and the patient."
New technologies help personalize care
The lung cancer screening tool isn't the only way the researchers are using informatics to support evidence-based treatment. The app is part of a broader initiative led by Kawamoto and professor of bioinformatics Guilherme Del Fiol, M.D., Ph.D.. The initiative, called ReImagine EHR, seeks to improve health care by making software that automatically integrates patients' health records to help doctors provide personalized care.
So far, the initiative has sparked a suite of more than ten digital health tools, from a tool that uses patient health records and chatbots to facilitate genetic testing for patients at risk for hereditary cancers to a tool that helps doctors provide better care for babies with newborn jaundice, which can lead to brain damage if not caught and treated early. Most of these tools are currently in use at U of U Health, helping doctors provide evidence-based care to every patient, every time.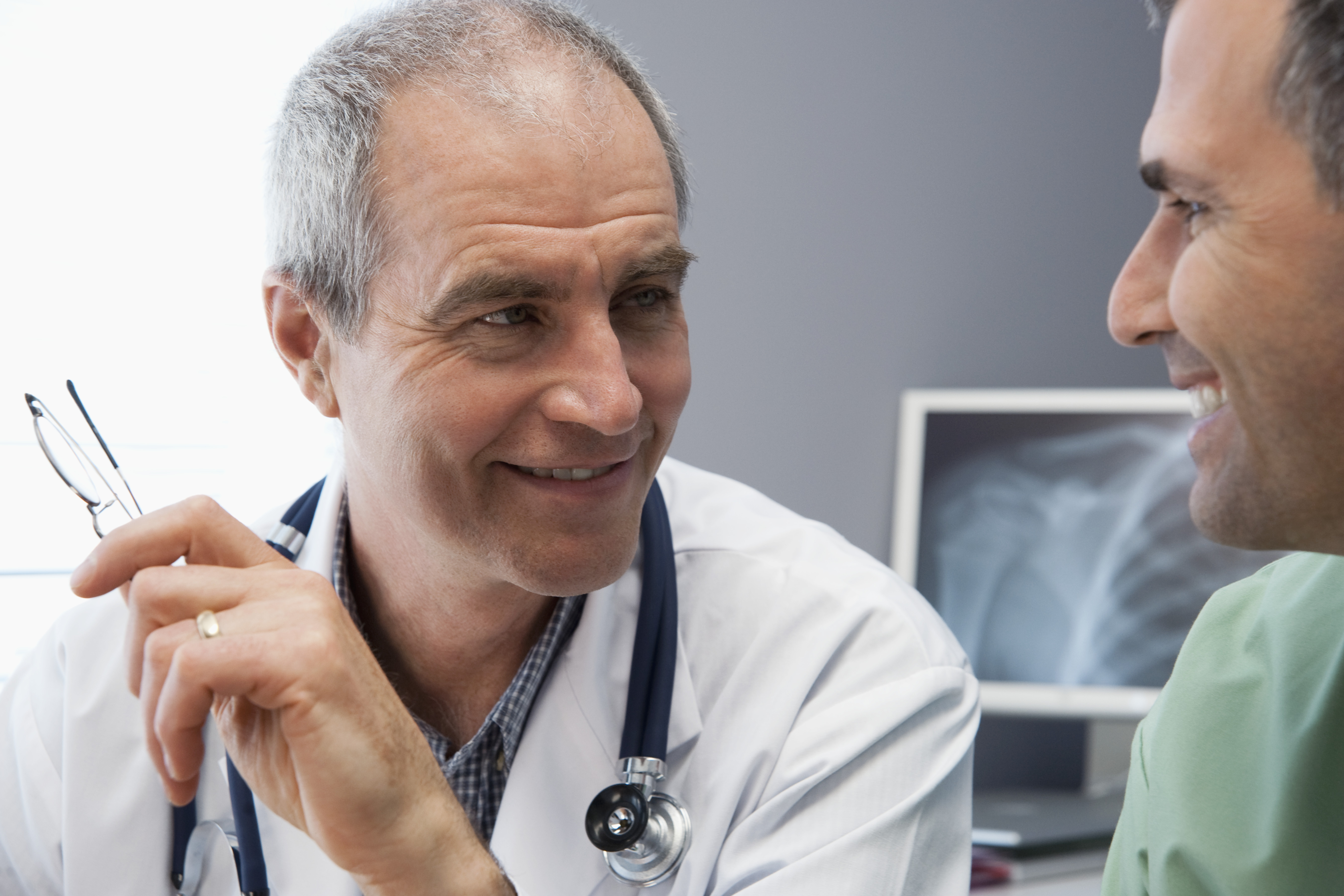 Apps that make it easy for patients and doctors to use patient health records have enormous potential to improve care, the researchers say, because they can be scaled up across multiple health systems. By designing tools that work with standardized formats of electronic health records, Kukhareva says, researchers can "develop interventions once and be able to propagate them across the country." Several of the tools developed by ReImagine EHR, including the hereditary cancer risk assessment tool as well as Decision Precision+ itself, have already spread beyond U of U Health to the electronic health record systems of other institutions.
"There is a tremendous need to enhance the support we provide our providers and patients," Kawamoto adds. "We want to make it so we can very systematically provide, in an efficient way, the best known care to every patient. These are the kinds of approaches we think can scale to make that happen."
About University of Utah Health
University of Utah Health is the state's only academic health care system, providing leading-edge and compassionate care for a referral area that encompasses 10 percent of the US, including Idaho, Wyoming, Montana, and much of Nevada. A hub for health sciences research and education in the region, U of U Health has a $522 million research enterprise and trains the majority of Utah's physicians, and more than 1,670 scientists and 1,460 health care providers each year at its Colleges of Health, Nursing, and Pharmacy and Schools of Dentistry and Medicine. With more than 20,000 employees, the system includes 12 community clinics and five hospitals: University Hospital, Huntsman Mental Health Institute, Huntsman Cancer Hospital, University Orthopaedic Center, and the Craig H. Neilsen Rehabilitation Hospital. For 14 straight years, U of U Health has ranked among the top 10 US academic medical centers in the rigorous Vizient Quality and Accountability Study.