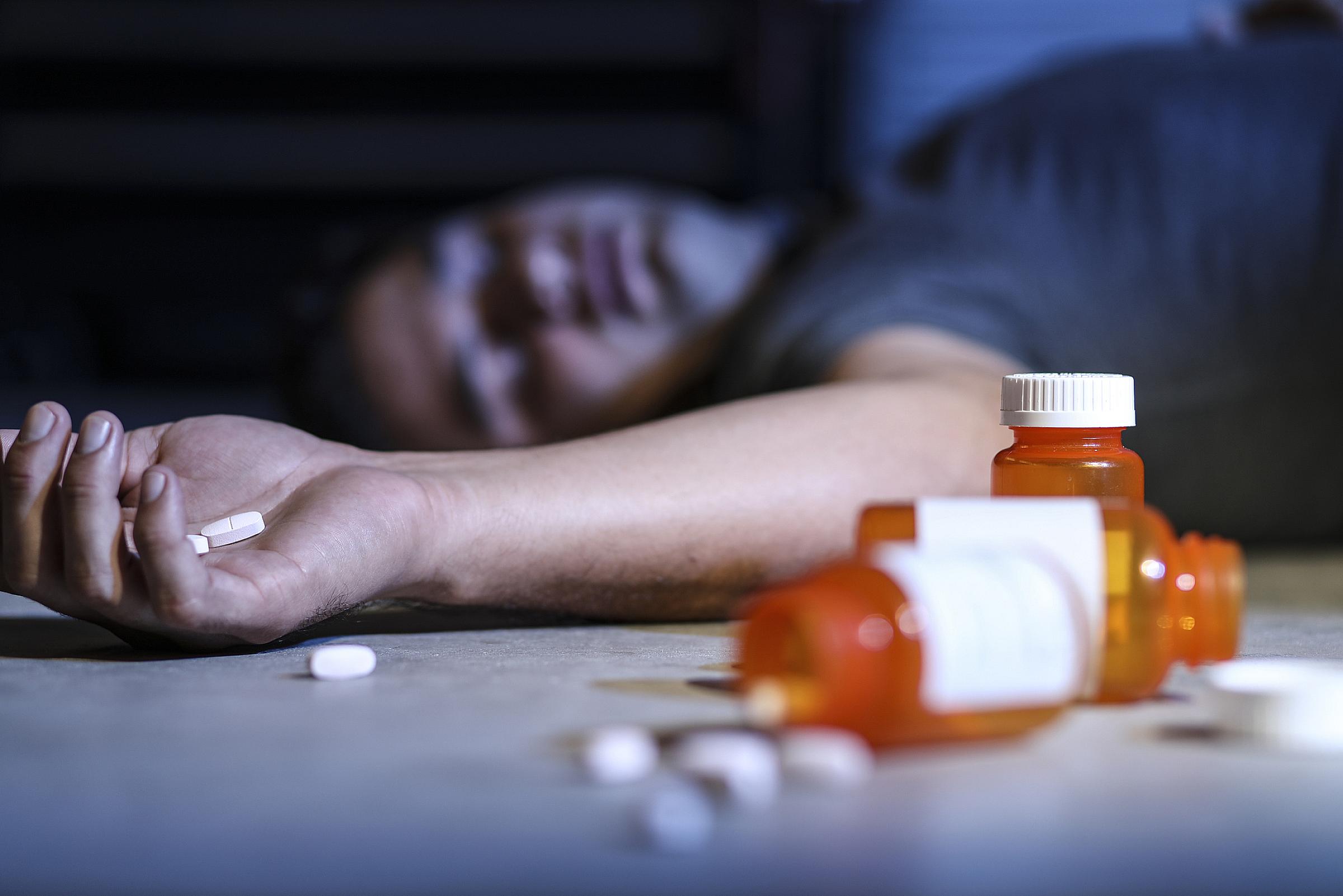 In an effort to better understand the scope of non-fatal opioid overdoses in the United States, the National Emergency Medical Services Information System (NEMSIS), based at the University of Utah, has launched the first-of-its-kind Non-Fatal Opioid Overdose Dashboard in conjunction with the White House Office of National Drug Control Policy.  
The dashboard provides first responders, clinicians, and policy makers with real-time actionable information that will improve the distribution of treatment for opioid overdoses and save lives, according to N. Clay Mann, Ph.D., the principal investigator leading the NEMSIS project and a professor of pediatrics at U of U Health. He explains the nuts and bolts of the new opioid overdose surveillance dashboard and how it can help connect people to life-saving treatment.
What is NEMSIS and how did you get involved in it?
NEMSIS, which is supported by the National Highway Traffic Safety Administration, collects electronic patient care records completed by nearly 95% of all emergency medical service (EMS) agencies nationwide. On average, nearly all of the data submitted to the national NEMSIS database are complete within two weeks. This allows us to track, in almost real time, the health of individual communities by documenting the injuries and illnesses suffered by patients, including opioid overdoses.
Our EMS providers truly serve as "public health sentinels" by providing life-saving medical care in our homes, streets, shops, and open spaces. Our team receives these patient care reports and quickly transforms them into dashboards that suggest "hot spots" where illness or injury are heavily concentrated. Overall, we receive about 50 million patient care records annually in the national NEMSIS database here at the U.
My interest in pre-hospital medical care was kindled at an early age. At age six, I was badly injured by a car when crossing a street in White City, Utah. The paramedic who cared and comforted me during those initial minutes after the injury left a lasting impression. We initiated the NEMSIS project in 2003 with three states providing 300,000 patient records on floppy disks.  Today, all 50 states, three territories, and the District of Columbia submit data in real time.     
What is NEMSIS' role in maintaining the Non-Fatal Opioid Overdose Dashboard?
The Non-Fatal Opioid Overdose Dashboard provides unprecedented access to information that will allow us to better understand and respond to the opioid overdose epidemic. In particular, it can be used to compare state and county level data to national averages by rate of non-fatal overdoses. This surveillance tool will empower local communities to tailor their responses to areas most affected. That might mean increasing the supply of naloxone on hand and throughout the community, improving response times to overdoses, or immediately connecting more overdose victims with substance use disorder treatment.
Why is tracking non-fatal opioid overdoses important?
Most available overdose tracking tools rely on death data provided by state sources or the Centers for Disease Control and Prevention (CDC) to identify areas of greatest need for intervention. However, death data are often six to 12 months delayed, making it difficult to effectively intervene, with opiates and their derivatives constantly changing in potency and distribution.
People who experience one or more non-fatal drug overdoses are roughly three times more likely to later experience a fatal overdose. Thus, having real-time access to non-fatal overdose information can greatly improve the precision of our interventions. Since the Dashboard was launched in early December, findings suggest there are about 180,000 non-fatal opioid overdoses in the United States each year.
Based on the Dashboard, what patterns of non-fatal opioid overdoses, if any, are you seeing?
An important attribute of this dashboard is that it relies on rates of non-fatal opioid overdose to identify "hot spots." If one only focuses on geographic areas with the highest frequency of overdose, the impact of the overdose epidemic is discounted in smaller rural communities. 
I think we often have the sense that the opioid overdose epidemic is an urban problem. Take Utah, for instance. Salt Lake County has a higher-than-average rate of non-fatal opioid overdoses, but Juab, Kane, and Daggett Counties (and others) have as high (or higher) rates. We need to make sure that we are not discounting the problem in these rural areas. Rural areas often struggle with limited resources, compromising their ability to provide timely responses to 9-1-1 calls and access to life-saving naloxone. This dashboard will help rural communities target their harm reduction and treatment efforts so they can be as effective as possible.
What are your next steps?
This version of the Dashboard is just a starting point. We hope that, over the next year or so, we can begin tracking non-fatal overdoses involving other types of drugs. We'd also like to include patient demographic information such as race, ethnicity, gender, and age. Finally, we'd like to add information about whether patients are receiving naloxone from anyone other than an EMS provider. We suspect the use of this overdose reversal medication is underestimated when performed by loved ones or bystanders.
Researcher photo:  N. Clay Mann, Ph.D., the principal investigator leading the NEMSIS project and a professor of pediatrics at U of U Health.