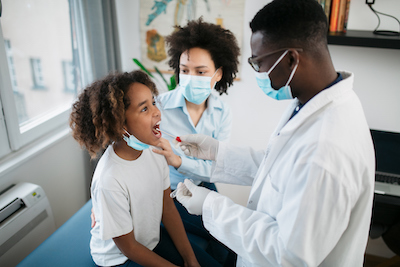 The pandemic has shone a spotlight on disparities in health care. People of color have been hospitalized or died from COVID-19 at disproportionately high rates, one result of inequities throughout the health care system. An editorial in the Annals of Family Medicine outlines five recommendations to improve health disparities by applying an equity framework to primary care medicine.
"There is a need for primary care reform and for adopting strategies that lead to more equitable and accessible high-quality care for their populations," write the authors including corresponding author José Rodríguez, MD, a primary care physician and associate vice president for health equity, diversity and inclusion at University of Utah Health.
That need is evident based on rankings of health equity, health outcomes, and overall performance. Compared to 11 high-income countries, the US placed last. With a focus on the health of individuals and the communities they live and work in, improvements in primary care would help to address these inequities.
The recommendations outlined in the editorial turn attention toward what's best for all people in our communities. These include:
Paying teams—physicians, community health workers, dentists, pharmacists, nurse practitioners and more—to provide comprehensive care for people rather than paying doctors to deliver services.
Ensuring high-quality health care for all by improving access and incorporating diverse leadership to establish equitable health care.
Training health care professionals in the communities they serve and embedding care for vulnerable populations into medical education.
Designing information technology and artificial intelligence tools that incorporate race, ethnicity, and other sociodemographic data into health care algorithms.
Delivering innovative, high-quality care including integrating support for finances, food, shelter and social needs into primary care.
"The time to transition those conversations to actionable items to improve the health of patients, families, and communities is now," the authors conclude.