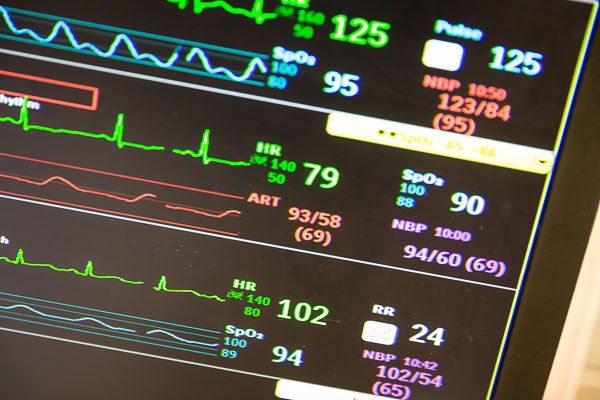 The Data Coordinating Center (DCC) at University of Utah Health received $12 million over five years from the Eunice Kennedy Shriver National Institute of Child Health and Human Development to study solutions to sepsis-induced multiple organ dysfunction syndrome (MODS) in critically ill children. The DCC will lead statistical support and provide data management to the Collaborative Pediatric Critical Care Research Network (CPCCRN) and the Personalized Immunomodulation in Pediatric Sepsis-induced MODS (PRECISE) Trial.
Among critically ill children, the leading cause of death is MODS, a condition that arises when an illness, injury, or infection triggers an unregulated inflammatory response that causes organs to lose function over time. The PRECISE trial will determine whether targeted treatments significantly improve outcomes for these seriously ill children.
The trial will first identify the specific immune response of more than 1,000 critically ill children with MODS. The children will then be randomized to receive a drug treatment that is targeted to their needs. Patients with a suppressed immune system will receive either placebo or the immunostimulator GM-CSF to reverse that condition. Patients with an overactive immune system will receive either placebo or the drug anakinra to reduce the hyper-inflammation.
"This is the first large scale pediatric sepsis trial that has taken a personalized approach to assigning subjects to specific trials," says J. Michael Dean, M.D., professor of pediatrics at U of U Health and the DCC principal investigator for CPCCRN.
In addition to Dean, U of U Health faculty on the project include Richard Holubkov, Ph.D.; Kevin Watt, M.D., Ph.D., and Jon VanBuren, Ph.D. from the Department of Pediatrics; and Katherine Sward, Ph.D., from the College of Nursing. The trial was awarded $23 million overall and involves 26 centers across the United States.