The pen and paper scrawls once associated with medical charts are long gone. In their place, computerized electronic health records (EHR) have transformed medicine. Using an EHR, doctors and nurses can readily access a comprehensive snapshot of a patient's condition, including vital signs, medical histories, medications and allergies, and lab and test results.
On the surface, it seems as if everything a medical professional would need to diagnose and treat patients is all there in one neat package. But something is missing: The patient's real-world experiences and expectations.
In a small, preliminary study, University of Utah Health researchers working in conjunction with the VA Salt Lake City Health Care System, recently found that EHRs often lack vital information that could help physicians better understand a patient's needs and the barriers they face in achieving their personal health goals. They say these gaps are thwarting efforts to understand the patient as a whole person and hindering consideration of their beliefs, behaviors and lifestyle when making clinical treatment decisions.
While this concept, known as patient-centered care (PCC), is beginning to be supported by some EHRs, the researchers conclude that there is room for improvements in these systems that could lead to more relevant patient information being available at a glance.
"Many clinicians and EHR manufacturers recognize this problem and are working to resolve it," says Jorie Butler, PhD, a health psychologist who is the lead author of the study and an assistant professor of internal medicine in the U of U Health Division of Geriatrics. "However, there are still some really important gaps such as how to incorporate a patient's goals into a care plan. A patient, for instance, may want to become healthy enough to attend their grandson's wedding. But in our current system, it might be difficult for a physician to keep track of that goal and consider it as part of the patient's overall treatment."
The study appears in JAMIA Open
To assess the accessibility to and the usefulness of PCC-related data within EHR systems, the researchers surveyed technical representatives from six manufacturers of these systems. They also interviewed doctors, nurse practitioners and nurses who rely on EHRs to provide patient information.
The researchers organized their questions into four broad categories of PCC:
Understanding the patient as a whole person
Patient specific goals
Building a relationship with the patient, and
Supporting patient self-management behaviors
All of the EHR systems allowed clinicians to enter information about a patient's overall goals, end of life decisions, and communication preferences (phone, email, text). More than 80% offered access to other important considerations including lifestyle (ability to care for themselves, family and social interactions) and patient generated data (exercise, sleep, blood pressure and other vital signs collected from personal electronic tracking devices). However, only three of the six EHR systems allowed clinicians to note a patient's treatment preferences or specific educational or motivational requirements.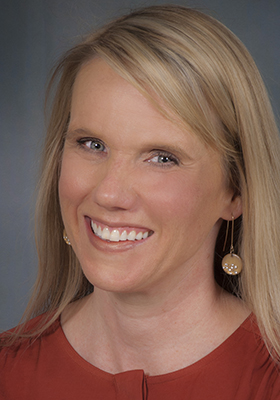 Surprisingly, the clinicians interviewed considered these functions only moderately useful. Butler suspects that could be because many physicians still aren't sure what PCC actually entails. In addition, some clinicians simply found it difficult to access this type of information on EHR systems.
For instance, one physician said, "I don't think it's common knowledge about where to find information about (end of life wishes). If this is an unconscious person I don't know where I would find that information."
Another wrote: "I don't know if there's a discrete place where I would know to look to see what this person's goals are." Moving forward, Butler says establishing a common definition of patient-centered care and improving EHR systems so PCC information can be readily accessed is vital. For example, a physician who can review patient-generated data at a glance could have a better idea how that patient is doing than a doctor who can't or won't do that.
"Say, you have a female patient who likes to walk her dog every day. "But over time, she might start walking less often or not as far," Butler says. "That could be something that you, as her doctor, would likely notice and discuss with her if she allowed information from her personal fitness device to be included in her electronic health records."
####