Author: Shaun Ajay
As COVID-19 continues to spread globally, hand soaps and sanitizers are critical for safe sanitary practices. However, this has led to shortages on store shelves, even as the need is still tremendous. This leaves vulnerable and underserved groups at a greater risk of exposure.
Amidst the pandemonium of panic buying, opportunities have arisen to meet current challenges. University of Utah College of Pharmacy have compounded hand sanitizers and distributed them to different areas of need around the U of U Health system.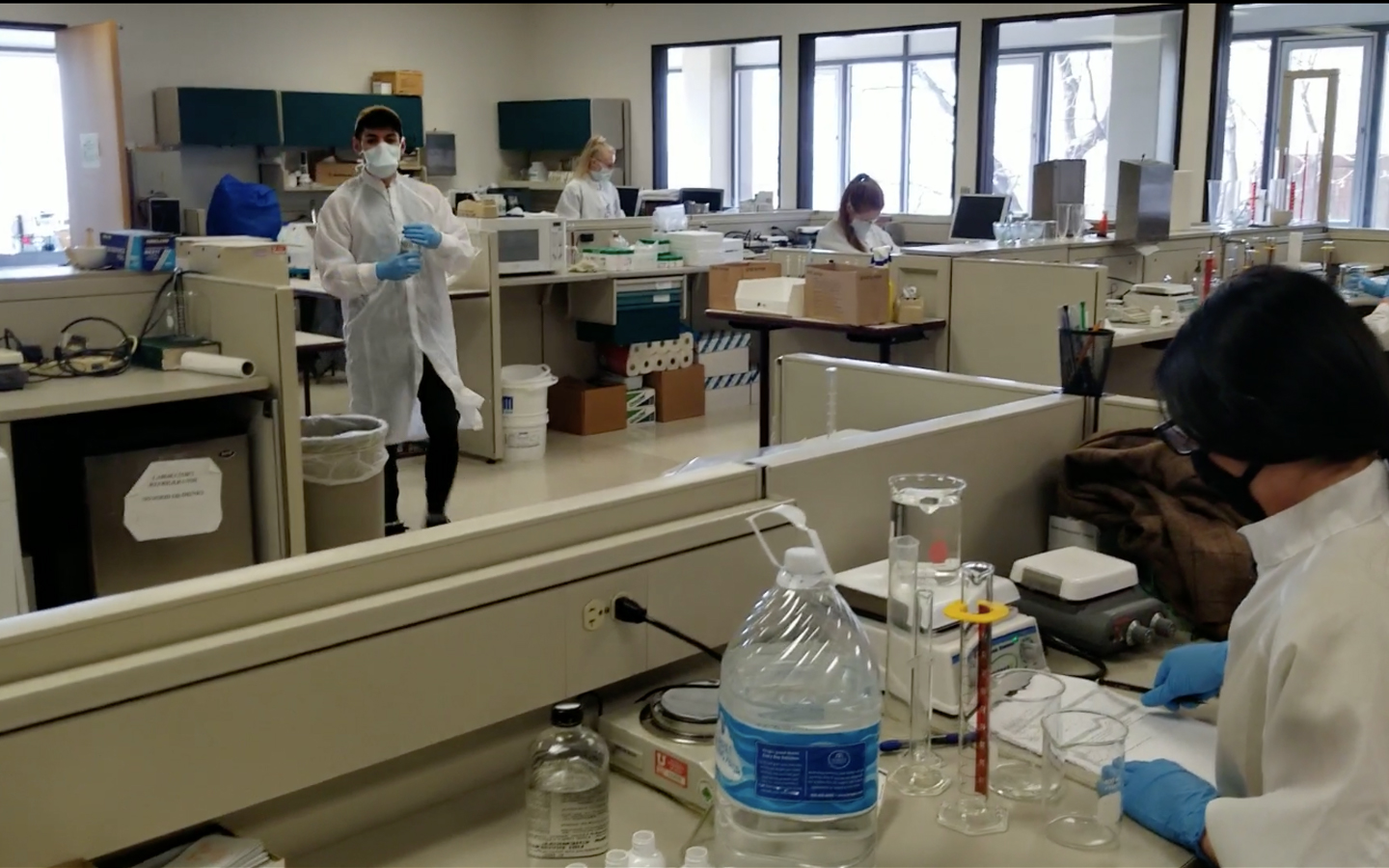 Lisa Doan, a second-year pharmacy student proposed the idea. "With student events being cancelled, we kind of lost motivation, or have been impacted heavily from this pandemic," she says. "I wanted a way to give back to the community with our own special clinical knowledge and skillset."
The idea turned into a huge collaborative effort at L. S. Skaggs Pharmacy Institute, with faculty, staff, and administration chipping in. Faculty from the college donated the appropriate chemicals to start compounding hand sanitizer, while pharmacy college faculty helped identify underserved groups.
"You have many organizations that for some reason can't get commercial supply or have the knowledge or training to formulate and prepare these on their own, says Jim Ruble, PharmD, associate professor in the Department of Pharmacotherapy. "Pharmacists and pharmacy students do."
The FDA, state Boards of Pharmacy, and other organizations have provided guidance for compounding hand sanitizers during this public health crisis. "Compounding is a small part of the greater scope of the pharmacy profession," says Ruble of the process of taking raw ingredients and combining them in a way that is suitable for use. "But there are times when it has important and unique applications."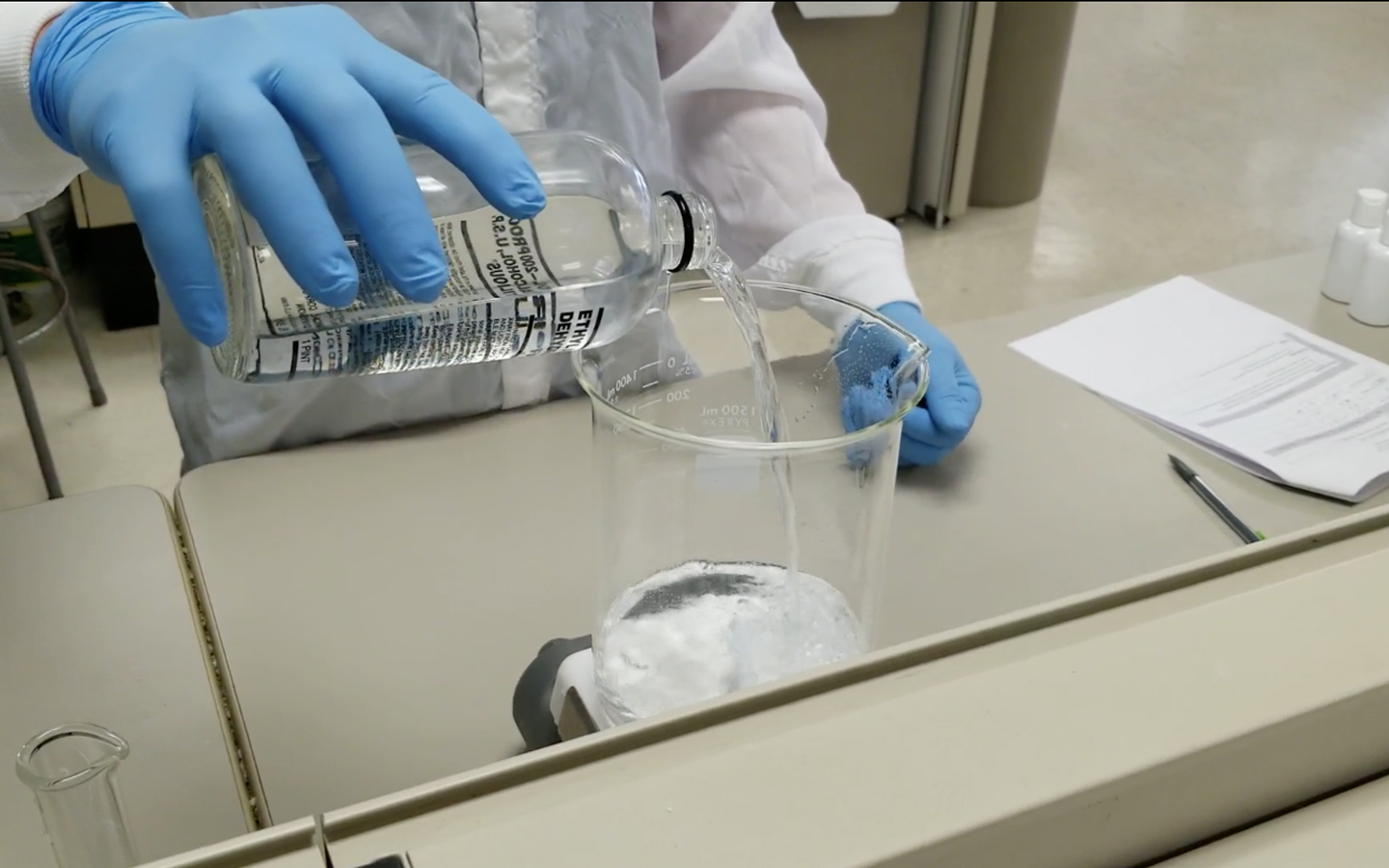 Six students signed up to volunteer for compounding these hand sanitizers under the supervision of Ruble. Together, they produced over 199 bottles. Miao Ting Lai, another pharmacy student, helped Doan with the distribution process. Those bottles were donated to the Maliheh Free Clinic in Millcreek and Midvale Community Clinic to distribute to their patients.
"We've never made hand sanitizers before, but it was quite simple and easy," Lai says. "Dr. Ruble is one of our favorite professors and he's been great helping us out with this."
"Like so many others, our students are eager to pitch in at this time of extraordinary need," says Randall Peterson, PhD, dean of the College of Pharmacy. "I'm gratified they've been able to use their considerable skills to help Maliheh and Midvale Clinics,, which have been important partners for the college over the years."
With all eyes on our heroic health care workers stationed at the frontlines, pharmacists are now courageously fighting to help in their own unique way. "For our students, this was an opportunity to use certain skillsets to help out society," Ruble says. "It may not help minimize the discomfort, but it helps to reduce the spread."
That passion burns strong in College of Pharmacy students, Doan says. Given access to more ingredients, they hope to compound more hand sanitizer for distribution. "Pharamicsts out there [want] to help out with drug shortages in supplies in our own way. This is one small way pharmacists are making an impact."
Want to Help?
Our community is our greatest asset, and whatever help you can give, we are truly grateful for.