Author: Shaun Ajay
"I got into this field for probably the same reason as everybody," says Nancy Allen, PhD, an assistant professor at the College of Nursing and the first nurse practitioner to specialize in diabetes at University of Utah Health. "I wanted to make a difference in people's lives… and nurses do that."
Prior to arriving at the U, Allen's clinical and academic work focused on the self-management of diabetes in different racial, ethnic, and vulnerable populations. She completed her post-doc at Yale, studying self and family management of chronic diseases in these vulnerable populations.
Throughout her whole journey of researching diabetes, Allen noticed several key reasons related to why certain groups are disproportionately affected by the disease. Seven percent of the Caucasian population in the U.S. develops type 2 diabetes, a genetic condition, whereas the percentage is almost double for minorities, including the Hispanic population. The higher risks are believed to be a combination of both genetic and cultural factors, such as diet and activity.
*Hispanics and Latinos have a greater than 50% risk of developing type 2 diabetes.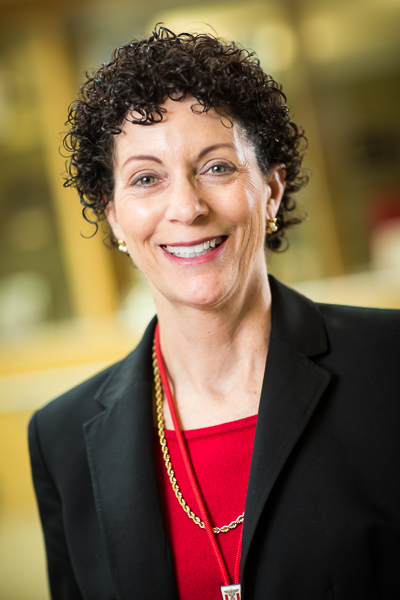 In Utah, there is a lack of Hispanic representation in the healthcare field, and for Hispanic patients, this can be an issue. Allen says that among patients whose first language is not English, many turn to family or community members instead. "Several Hispanic community members have told me, 'I would listen to my friend before my doctor'," Allen says.
Allen has worked with a research team, supported by the Patient-Centered Outcomes Research Institute (PCORI) that was divided into three tiers. The study compared the effectiveness of diabetes management in Hispanics through use of technology, a real-time glucose monitoring device that detects fluctuations of glucose and activity level using a Fitbit.
The first tier focused on establishing a community board and defining the problems in the community, as aforementioned. The second tier discussed possible solutions to the problem while conducting a community-wide survey on what members thought was most effective. The final tier involved active intervention. Participants monitored their glycemic levels while controlling their diet and activity for a week with the help of the device.
The results of this research showed that peer support was most pivotal in changing participants' awareness of their diets, and subsequently glucose levels. Another important finding from this work was the support delivered by a community health worker: "You can come into our community and you can give us all the education you want, and it won't work until you have that peer support," a participant told Allen. The Hispanic community is very family-centered, she said, and the people they trust help keep them motivated in managing this chronic illness.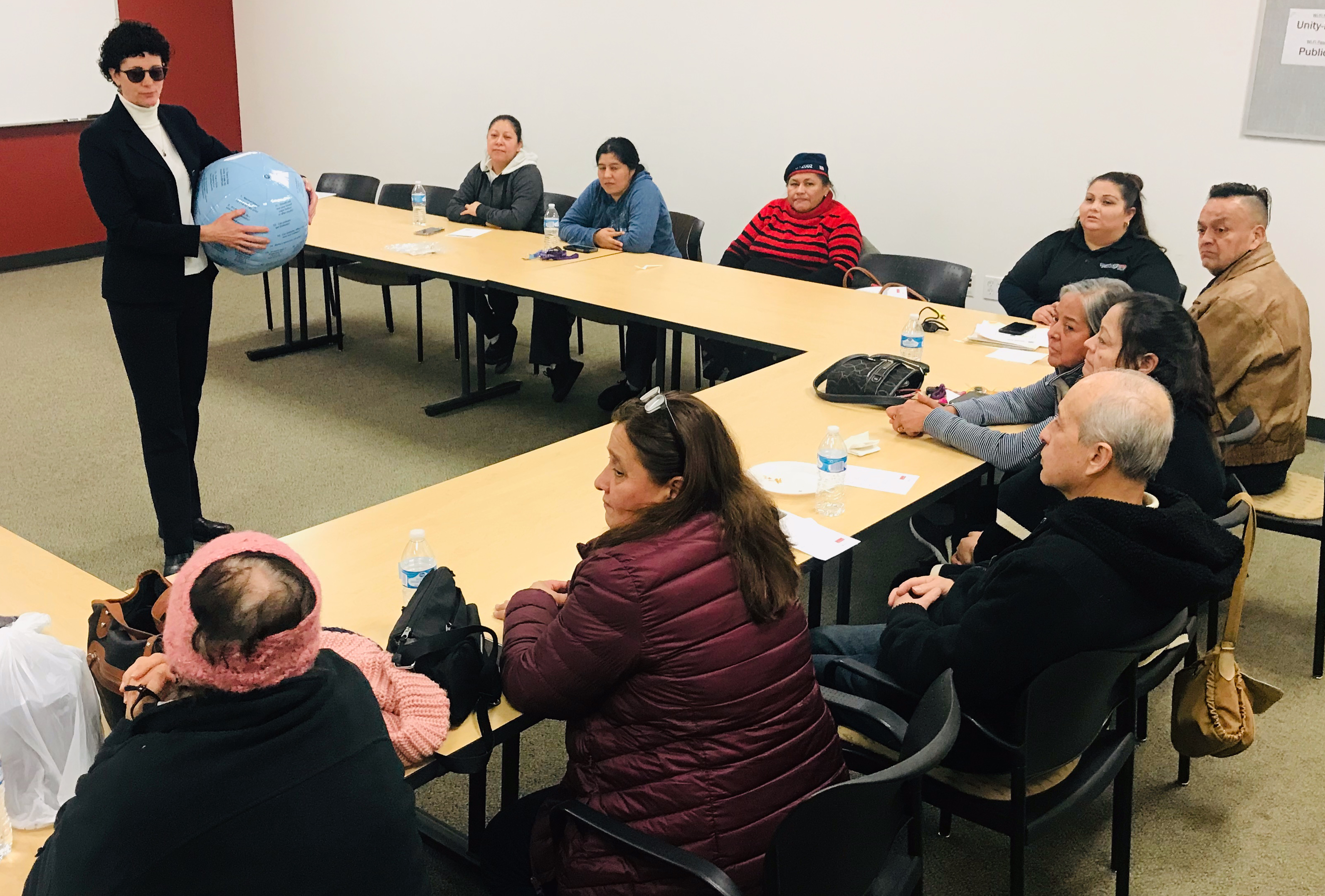 Diabetes can lead to other chronic illnesses; part of Allen's work also investigates how people with diabetes have a 73% risk of developing dementia. A lack of awareness of other conditions associated with diabetes such as heart attacks, and strokes, persists as well.
"We're not afraid of death," a research participant told Allen. "We're afraid of living with these complications."
"This is why this work is so important," Allen says. "Because it's a population that is disproportionately being affected with diabetes. It makes you want to do things on a bigger scale rather than individual work."
By working through community health workers who lead support and education groups, the Hispanic population in Utah can better learn to manage their diabetes in a day and age of costly medical needs. Living with diabetes can be a burden if done alone, but Allen shows that through the help of community support, and a simple monitoring device, diabetes can be a lot more manageable.
* Photo header: Nancy Allen and Jeannette Villalta