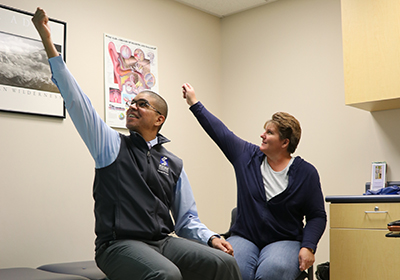 For the first time in her life, 45-year-old Rebecca Pack has a regular exercise routine. She wakes up at 5:30 a.m., when it's still dark outside, and does step-ups on her home staircase. Then she anchors a stretchy red band to the bedroom door jamb and starts her arm and chest exercises. Pack's routine isn't remarkable, but what motivated her to start exercising is. Last year, the West Jordan mother of four went to the emergency department with severe abdominal pain. A CT scan revealed a spot on her left lung that turned out to be cancer.
Pack had never smoked and she's relatively young, so she was surprised by the diagnosis and wanted to do everything she could to improve her health and speed her recovery.
"Before I went through this I felt that exercise was something that was one of those social things – but it wasn't essential to me," said Pack, a busy accountant who cares for her own children and elderly mother.
Exercise became a way of life when Pack enrolled in the Precision Exercise Prescription (PEP) study to test whether an individually tailored exercise program can improve outcomes for lung cancer patients.
The study, run by Huntsman Cancer Institute (HCI) at the University of Utah (U of U) and funded by the National Cancer Institute, is unique because it brings together three disciplines – population science, surgery and physical therapy (PT) – to work together in a new way. The goal is to test whether providing patients with a personalized exercise plan will help to prepare them for surgery and improve their quality of life after surgery.
"When the surgeon says, 'I'm going to save your life with a procedure,' patients tend to listen. When the same surgeon says you should probably go to physical therapy to help you recover, patients tend not to go," said Paul LaStayo, PhD, PT, a cancer health researcher at HCI and professor of physical therapy at U of U Health who helped design the study.
LaStayo is collaborating with PEP study principal investigator Cornelia Ulrich, PhD, executive director of the comprehensive cancer care center at HCI and professor of population health sciences at U of U Health, and Thomas Varghese Jr, MD, lung cancer surgeon at HCI and professor of surgery at U of U Health.
"We have a physical therapist who is embedded in the surgery clinic itself, so that allows us two opportunities: One is to get a baseline functional assessment of every single patient who walks into the clinic. And, for patients who need surgery, we're able to come up with an intervention so they can optimize their health before and after surgery," said Varghese, who also serves as HCI's executive medical director and chief value officer.
The researchers estimate that two-thirds of cancer patients have mobility issues before surgery. After surgery, mobility can become an even bigger challenge. Most of these patients could benefit from PT, but fewer than half actually receive it.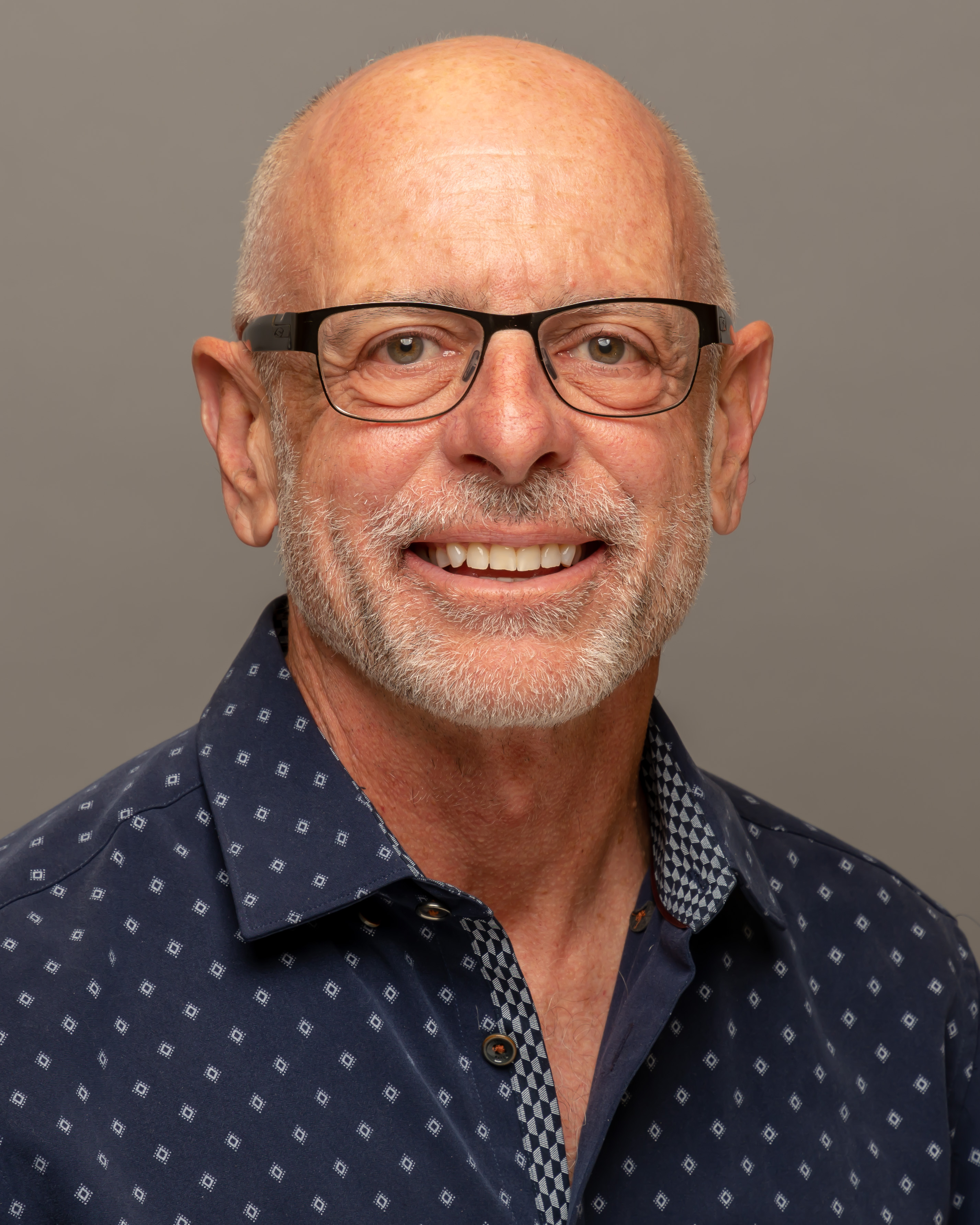 "There are a lot of barriers that keep these patients from coming back to PT, including cost of multiple appointments, having to make and travel to the appointment, and shame around not exercising," said Chris Barnes, PT, DPT, a physical therapist and doctoral student who designs the personalized exercise programs and sees patients in the PEP study.
The study started two years ago and has enrolled over 100 patients. By the end of the five-year study researchers hope to enroll twice that many.
All patients are given balance and fitness tests before their surgery and are encouraged to begin a daily walking program. Half receive usual care, which may or may not include a referral to physical therapy. The other half receive the individualized exercise prescriptions and follow-up visits with physical therapists.
"Having them available by phone, and having them there at the surgery appointments was important, and every one of these exercises I can do at home," said Pack, whose prescription included core strengthening exercises to help her get out of bed after surgery.
Researchers follow study patients from their surgery scheduling appointments until six months after surgery when patients are asked to repeat their balance and fitness tests. That's long enough to determine if a patient's fitness has improved, but not long enough to find out how exercising will affect their long-term prognosis.
"We know that people who exercise are less likely to get cancer in the first place and there are studies that link exercise with long-term benefits for breast, colon, and prostate cancer patients, including improved quality of life and a reduction in cancer recurrence," said LaStayo.
Rebecca Pack doesn't know if her new exercise routine will keep her cancer from returning or if it will prolong her life, but she does know that she feels better and has recovered faster.
And she's recently made another life change.
"I decided I could still keep doing the exercises, but I also joined a gym," said Pack, who has lost 12 pounds since her surgery.
The PEP study results won't be in for a couple years, but if positive they could have a dramatic effect on practice at HCI and beyond.
"If the trial bears out the way we hope it does, you could argue that this is the way we should intervene for all cancer patients," said Varghese.