Author: Heather May
Elisabeth Conradt, PhD, is tenacious, so it's likely she would have successfully competed for two prestigious grants from the National Institutes of Health to study the origins of psychopathology and the long-term development of newborns diagnosed with neonatal opioid withdrawal syndrome. But without the U of U's innovative program that invests in high performing junior faculty like herself, the assistant professor in the Department of Psychology says it would have been much more difficult to make it happen.
"Because of this program we have a much stronger base of faculty that are leading research and driving new ideas."

Michael Rubin
The Vice President's Clinical and Translational (VPCAT) Scholars Program has invested in 128 junior faculty like Conradt since 2008. It has helped them become better researchers who successfully compete for funds in an increasingly competitive market and learn to become leaders in their fields—raising the profile of the U of U along the way.
"They take a very holistic approach to supporting early career faculty," says Conradt, who joined the competitive two-year program in 2016. Already her research is showing that previous studies have been inconclusive when it comes to determining the effects of prenatal opioid exposure on children's outcomes and development. The challenge ahead of her is to collect and analyze data in a rigorous manner to find repercussions that are significant. With VPCAT training under her belt, she feels prepared to do just that.
Created as PCAT (Pediatric CAT program) and expanded in 2013, VPCAT annually picks about 20 up and coming junior faculty who are on the path to establishing their career in research.
"It's about creating better investigators who are successful at their research. It's also about excelling at academia and as leaders and future mentors," says VPCAT Director Michael A. Rubin, MD, PhD, also an epidemiologist and Vice Chair of Faculty Development. "Because of this program we have a much stronger base of faculty that are leading research and driving new ideas, and training and mentoring the next generation of scientists."
Altogether the scholars have been awarded nearly 460 grants valued at over $110 million. Researchers from throughout U of U Health are eligible as are health sciences investigators in the Colleges of Humanities and Social & Behavioral Science, and at Intermountain Healthcare and the Utah Department of Health.
Scholars go through the program with a mentor who has expertise in their scientific field and a senior faculty who works with them to find and pursue opportunities for career growth. They meet with peer scholars and learn self-mentorship by reflecting on their priorities and goals. Staff mentors teach them how to prepare competitive grants and train them in utilizing valuable resources for growing their research programs.
Anandh Babu Pon Velayutham, PhD, credits VPCAT for helping him gain the skills he needed to secure $2.2 million in grant funding — and his promotion to associate professor in the Department of Nutrition and Integrative Physiology.
Working with staff he learned how to hone his grant proposal and in discussions with his peers, he developed ideas for improving his proposed experiments. The efforts paid off, garnering a $1.5 million NIH R01 grant to understand how dietary flavonoids in blueberries and strawberries prevent vascular disease that can develop in people with diabetes and other metabolic syndromes.
"This is an incredible intensive and structured program for junior faculty," he says. "It touches every aspect of the skills needed to be an effective researcher."
The investment in junior faculty is paying off. In the last two years, VPCAT scholars brought in more than half of all the money awarded to the U for NIH career development grants. And after graduating from the program, VPCAT alumni continue to do well. Over 11 years, the program's return on investment is an impressive 4 to 1. What's more, 84% of VPCAT scholars remain at the U, a retention rate well above the national average of 50%, indicating high job satisfaction.
"When they earn grants and succeed in their careers it is a win-win. Not only do they advance but it also benefits the university by showing that we have great scientists that are leading their fields," says Rubin.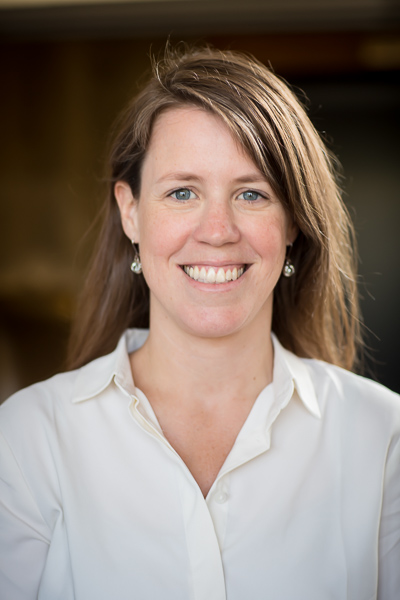 Conradt credits the program in helping her successfully compete for the two NIH R01 grants she and her colleagues, notably Sheila Crowell in psychology, received, one for $3.6 million and another for $2.5 million.
Both of her grants were highly ranked — one earning a perfect score for one section from all three reviewers. Conradt adds that funding for grants is so tight that proposals must essentially earn perfect scores to be competitive.
"The VPCAT program demystifies the process to make you feel like getting a grant is possible," she says. She adds that achieving grant success has also had unexpected benefits. It has made her confident in her ability to take risks and explore novel directions in her research.
"I see my future differently because of my participation in VPCAT."
VPCAT is accepting applications until September 27, 2019.
- Photo credits: Jen Pilgreen except as indicted