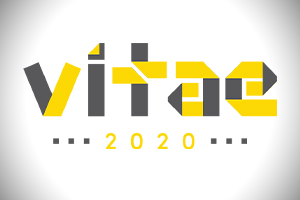 A family's battle with diabetes or cancer. Leveraging the family to target interventions. Finding non-invasive ways to combat breast cancer or struggling to map cholera. The Office of the Senior Vice President for Health Sciences Research and the Office of Academic Affairs and Faculty Development proudly present six star junior faculty across University of Utah Health as they share how their dynamic life stories and experiences shape and inspire their research.
Supporting Patients and Their Families for Better Rehabilitation Outcomes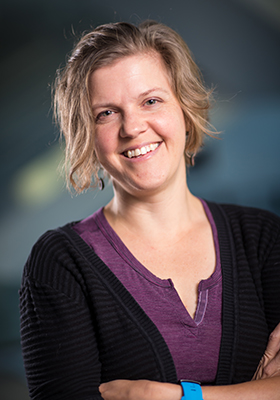 Injury and illness not only affect the patient, but the family as well. This is particularly true for chronic, disabling conditions like stroke, where there may be lasting physical, cognitive, and emotional changes that can affect everything from participating in valued activities to forming and maintaining relationships. Informal family caregivers are vital in supporting patients following discharge home and can significantly affect long-term patient outcomes. Yet training and support for family caregivers is lacking, often leaving them feeling overwhelmed and unprepared. To optimize rehabilitation, recovery, and community reintegration, our research focuses on patients and their family caregivers as targets for intervention. More specifically, we are using novel dyadic (couples-based) approaches to harness existing strengths in family relationships while also supporting the unique needs of patients and family caregivers.
Engineering Image-Guided Interventions
Whether designing spaceships or MRI machines, engineers combine their love of math and science with their desire to make an impact in the world. As a mechanical engineer, I have applied the physics of bioheat transfer, therapeutic ultrasound and medical imaging to lead a team of scientists, engineers and physicians to create a completely non-invasive method to treat localized breast cancer. Our innovative system uses focused ultrasound waves to precisely heat breast tumors. By performing these procedures inside an MRI machine, we can use medical imaging techniques to create a personalized treatment experience by monitoring all stages of the procedure. My research group strives not only to develop innovative technologies, but also to efficiently translate our creations to the clinic to help the patients that motivate us in our work.
Paving the Path to End Cholera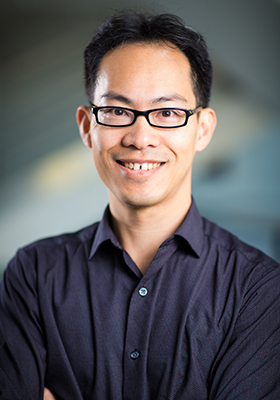 Cholera is a diarrheal disease affecting millions of people worldwide. It occurs in places with poor water and sanitation infrastructure, often made worse by civil unrest and natural disaster. A new generation of cholera vaccines have empowered a global effort to fight cholera. Identifying key populations at high risk of cholera is essential to guide these activities. Unfortunately, current methods to estimate cholera burden are largely based on clinical reporting, often limited by poor surveillance infrastructure. I have spent the past decade studying immune responses to cholera, including 4 years living in Dhaka, Bangladesh, where I worked with scientists at a cholera research center. Here at the University of Utah, along with international collaborators, I am developing tools for detecting and interpreting immune responses in blood to enable their use to estimate a populations susceptibility to cholera. These tools will have the potential to transform cholera control efforts from the current reactive strategies to proactive ones, with the potential to contribute to disease elimination.
HOME 101: A Purpose-Driven Journey to Eradicate Colorectal Cancer Disparities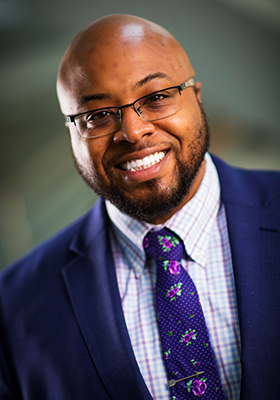 While growing up in a single parent household in rural North Carolina, I noticed that African-American men experienced pervasive disparities in disease, health outcomes, and access to health care compared to whites. As imperative, I noticed a number of my family members were developing and dying from chronic diseases. For instance, in the fall of 2009, my aunt was diagnosed with stage IV colorectal cancer (CRC). Even though CRC is one of the most preventable and treatable cancers, African-American men remain last among all racial/ethnic groups of both genders for age-adjusted CRC mortality rates and 5-year survival rates. This is unacceptable. These inequities and my familial encounters with cancer married to my training in in applied mathematics and statistics, health education, community-based participatory research, and public health administration & policy, provide a unique passion and perspective for translating research findings into prevention methods among communities, policy makers, and health care organizations.
Completing the Loop: From Laboratory Discoveries into New Treatments for Cancer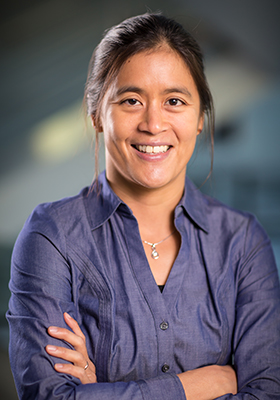 Nearly 1 in 3 people in the United States will develop cancer in their lifetimes. A sobering statistic. For me, like for many people, cancer has always been personal. Many close family members have succumbed to this devastating disease. Thus, my research has focused on the understanding of the specific pathways that drive cancer progression with the ultimate goal of translating these findings into new treatment strategies. At the University of Utah, I am a step closer to this goal with the resources of the Huntsman Cancer Institute that allow my laboratory to directly evaluate the biological mechanisms that determine patient outcome using actual patient samples as opposed to animal or cell-based models. Because many potential treatment strategies identified in academia are never evaluated further after publication, I founded Kuda Therapeutics, a biotech company that will convert these initial findings into medicines that may benefit patients. It is my goal that by completing the loop, I may facilitate the translation of academic science into better treatment options for patients with cancer.
The Glucagon Biology of Diabetes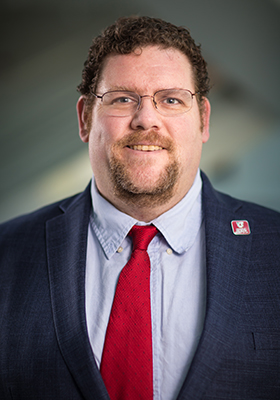 I have enjoyed a homecoming this year to the University of Utah; I completed my graduate work with Scott Summers in 2007. My success as a postdoctoral fellow at UT Southwestern led to my retention as a tenure-track faculty member in October 2013. Within 4 years of starting my lab within the Touchstone Diabetes Center, we had successfully procured two R01 grants and two independent grants from the Juvenile Diabetes Research Foundation. My lab currently focuses on understanding the role of a lipotoxic fat metabolite termed ceramide on obesity-related comorbidities. Specifically, we study ceramide signaling in: 1) energy balance -we hypothesize that saturated-fat derived metabolites, termed ceramides, impair insulin, leptin and serotonin-mediated satiety signaling; 2) cellular injury -by converting ceramide into sphingosine-1 phosphate we promote cell survival rather than apoptosis; and 3) glucose homeostasis-our recent work suggests that the glucagon-producing pancreatic alpha cell may be a final cell type in the body to become insulin resistant. During the pathophysiology of type-2 diabetes, ceramide drives glucagon overproduction to maintain excess hepatic glucose production. Conversely, blunting glucagon action has beneficial effects to maintain glycemia, prevent diabetic cardiomyopathy and even restore beta cell mass.