Author: Natalie Dicou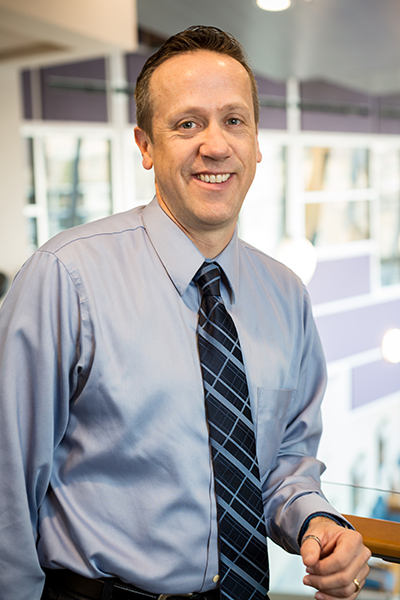 Though he's a native Utahn, Christopher Gee, MD was in medical school in Pennsylvania, — thousands of miles away from all the excitement — when the Olympics came to Salt Lake City in 2002. He remembers watching in awe as the world's elite skiers, lugers and hockey players poured into the familiar Rice-Eccles Stadium for the Opening Ceremonies.
"I love the Olympics, and it was kind of weird to be watching from afar when it was all happening in my home state," said Gee, a sports medicine physician with University of Utah Health.
To this day, the sports enthusiast has never had the opportunity to attend an Olympic event. That's going to change in a big way when the PyeongChang, South Korea Games get underway later this week. And, as it turns out, Gee is already familiar with South Korean language and culture, having served and LDS mission there from 1993 through 1995.
Gee won't just have a front-row seat to the Games, set for Feb. 9-25, he'll be an important member of the American delegation when he serves as a Team USA physician. Gee will spend the first two weeks of the Games with the speedskaters, a group he's become a fan of while providing care at the Utah Olympic Oval, the speedskaters' home base. Gee will be on hand to treat everything from bumps and bruises to lacerations and concussions and whatever other injuries arise as Team USA attempts to bring home the gold.
"When I found out I was going with the speedskating team, I couldn't believe I was going to be there and be part of the Olympics," Gee said. "You get that patriotic feeling. You get a little glimpse of what these athletes feel when they go over there and represent their country."
When the speedskating competition wraps up, he'll spend the rest of the Games providing medical care to anyone in the U.S. contingency who needs it, including the athletes, coaches and die-hard fans who made the trip.
The unique opportunity to provide care to America's elite athletes before, during and after some of the biggest moments of their lives arose because University of Utah Health is a member of the U.S. Olympic Committee's National Medical Network, which provides America's Olympic and Paralympic athletes with top-tier medical care.
Gee landed in South Korea on January 30 to begin his work with the speedskaters as they continue their training and become familiar with the South Korean ice in preparation for the Games. He'll be joined by fellow U of U physician Dr. Ted Paisley, who will also serve as a Team USA doctor.
"I think it's a really amazing opportunity as a university to be involved with the USOC at this level, to be able to not only represent the university but to represent our country and help our athletes perform their best," Gee said. "In a small way, we're doing our part for the Games."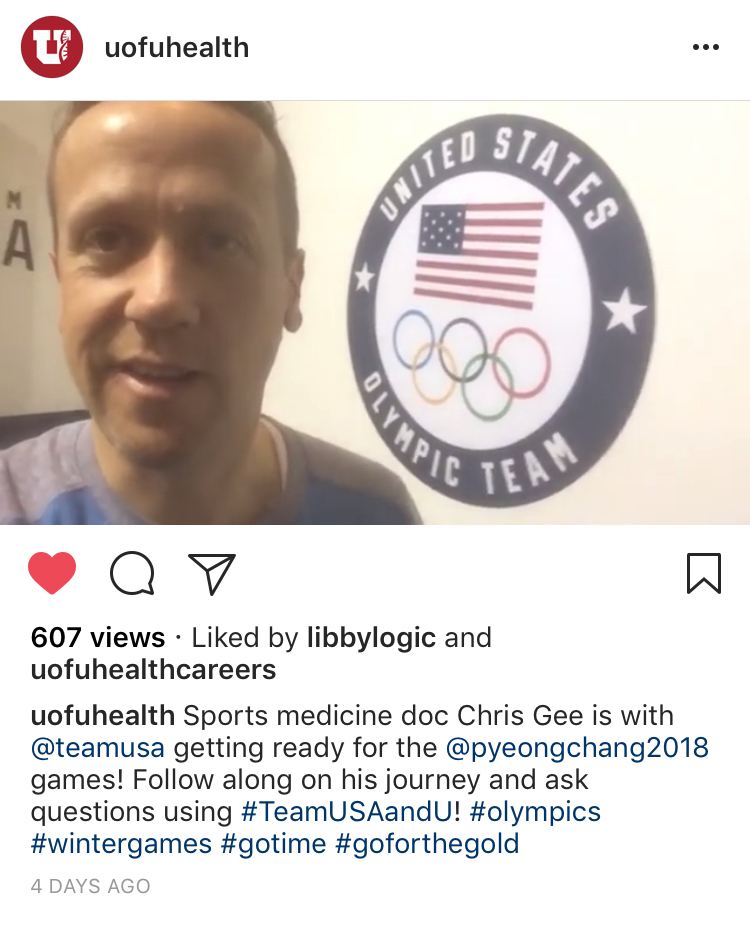 **You can follow Dr. Gee's journey in PyeongChang on our Instagram and Twitter feeds.**