Author: Phil Sahm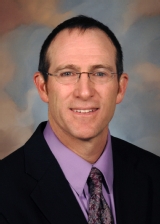 The Department of Pediatrics did the School of Medicine proud when the Academic Pediatrics Association (APA) recently announced its 2013 Research Scholars and Educational Scholars programs awards.
Faculty members Paul S. Carbone, MD, associate professor of pediatrics, and Gabrielle Zimbric Hester, MD, visiting instructor of pediatrics, each received research scholar awards, an impressive accomplishment given that only 13 pediatrics faculty members nationwide received the honors. Joni Hemond, MD, assistant professor of pediatrics and medical director of University of Utah Health's Teen Mother and Child Program, rose to the top as well by winning an educational scholars award, one of only 22 given this year. The three scholars all cited the Department of Pediatrics for supporting them in the APA scholarship programs.
The goal of the APA scholarship programs is to mentor pediatricians as researchers and educational scholars who will go one to have fulfilling careers. During their three-year curricula the awardees work with mentors who are top experts within their own school's pediatrics departments and with national experts in their field of interest. Researchers are mentored in how to refine their study protocols while education scholars focus on developing, evaluating, and implementing educational strategies and plans to build their skills in educational scholarship.
Carbone will use his scholarship to examine hospitalizations of children with autism to learn why these patients are hospitalized and if some of these admissions may be preventable. His interest in the subject is more than professional—in 2004 his son was diagnosed with autism, and Carbone wants to use his experience as a doctor and parent to help others whose children have an autism spectrum disorder (ASD). He'll look at hospital ASD-related admission records nationwide and compare them with admissions not related to ASD, an undertaking that requires extracting information from a huge database. His local mentor, U of U pediatrics professor Paul C. Young, MD, and national mentor, Dr. Leo Trasande from NYU, will help Carbone develop and design his study to ask the right questions to yield the most valuable answers.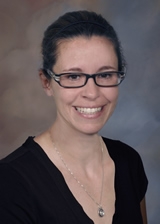 Whether working with teen moms or with medical students and residents, Hemond, loves sharing knowledge with others. For her educational scholarship program she'll pursue three projects:
Teaching residents through films and books to learn to connect with patients, which will lead to better care. The films will tackle difficult issues, such as the struggles of a teen undergoing gender transformation or the shock that befell a Georgia town when a syphilis outbreak that struck area teens.
Helping residents prepare for their board certification tests and improve their scores by peppering them with broad-range questions during their rotations under her supervision. The questions will be similar to the ones on the board exams, and she'll track the residents' test results to see how well the method works.
Working with theater students from the Salt Lake Performing Arts High School, teaching them to role play as patients while residents interview them. After they've been interviewed, the teens will give feedback on their experience to help residents learn how to interview patients before they begin practicing.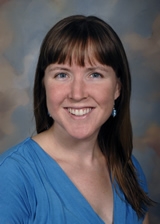 As a pediatric hospitalist at Primary Children's Hospital, Zimbric Hester sees numerous conditions that affect children in hospital settings, but two types of skin infections, cellulitis and abscesses, occur more frequently than others. Under the mentorship of two leaders in hospital medicine research, U of U associate professor of pediatrics Rejendu Srivastava, MD, and Samir Shah, MD, of the Cincinnati Children's Hospital, Zimbric Hester's goal is to learn how to ask the right questions to design studies that produce provide the best answers. She plans to investigate how cellulitis and abscesses are treated in the emergency departments and hospitals throughout Intermountain Healthcare to determine if care for those infections can be standardized across the system to get the best outcomes.