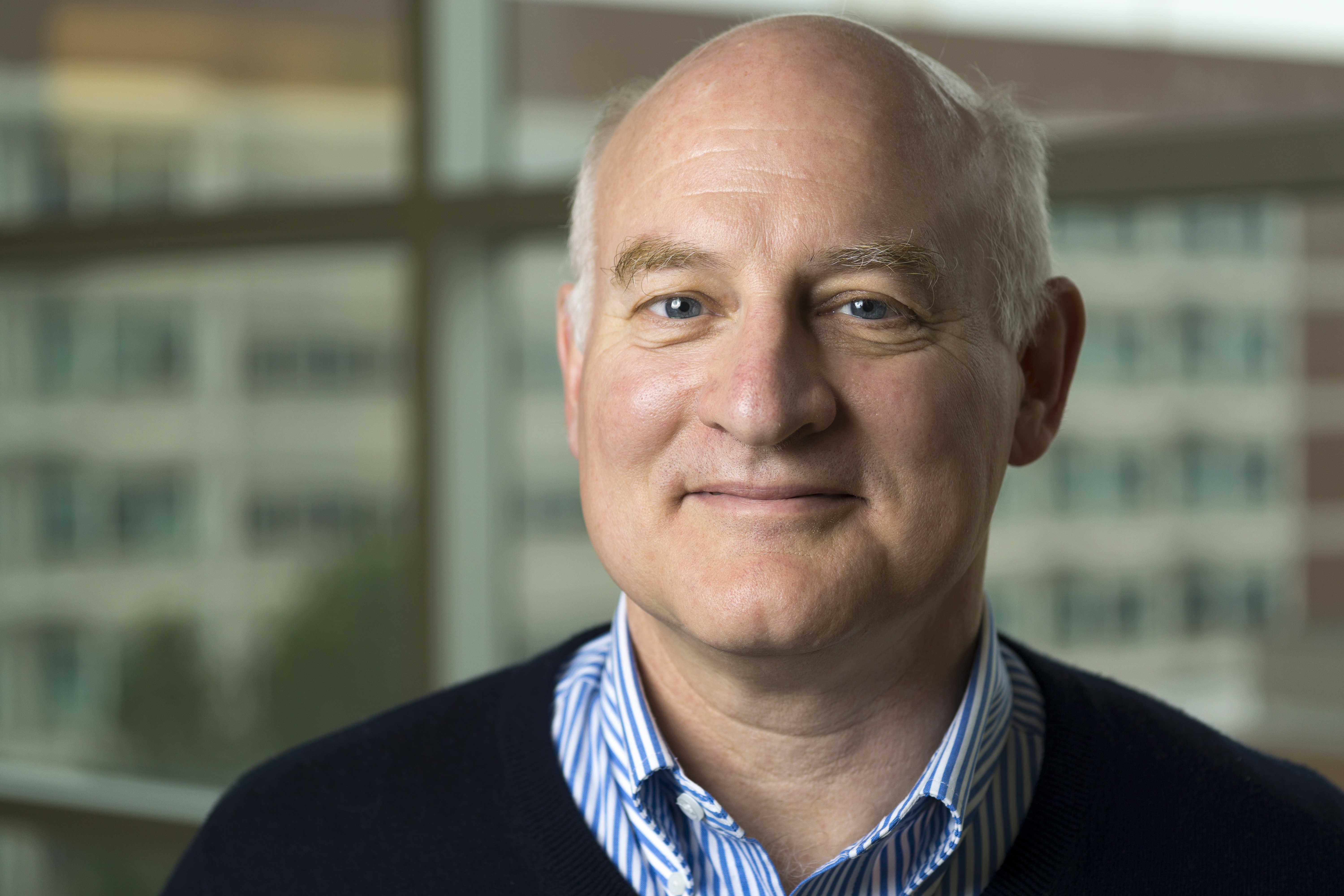 Five years after winning a National Institutes of Health (NIH) grant to set up a center to study HIV, the University of Utah has been awarded $21.8 million more to develop ways to image and understand the structural biology of the virus and cells that it infects.
U of U scientists, and those from six other institutions that are part of the University HIV center, are developing technology to image HIV in the highest possible resolution as it moves through cells, an important step in understanding how HIV uses the machinery of host cells to replicate and spread. Once that process is understood, new therapies to treat, prevent or even cure the virus might be developed, according to Wes Sundquist, PhD, co-chair of the U of U Department of Biochemistry and principal investigator leading the project.
"Viruses are parasites, meaning they have to use cellular mechanisms to thrive," Sundquist says. "Our goal is to understand how HIV uses the host cell and then to see that knowledge translated into therapies."
In 2007, the NIH selected the U of U, University of Pittsburgh, and University of California, San Francisco, to establish centers that study HIV. The U of U received $19 million through two arms of the NIH, the National Institute of General Medical Sciences (NIGMS) and the National Institute of Allergy and Infectious Diseases (NIAID). This year, the grants to all three universities were renewed along with new grants to establish HIV research centers at the University of Michigan and the Scripps Research Institute in San Diego.
The U of U's mission is to study the structural biology of the virus and host-cell interactions that lead to the assembly and spread of HIV. The goal is to understand:
The molecular machines that drive the assembly and spread of HIV in cells
The mechanisms by which HIV recruits and uses host cell cellular pathways
The underlying viral and cellular structures
The center's first five years showed much progress in understanding HIV, according to Michael Sakalian, PhD, the NIGMS official who oversees the U of U grant.
"During its first five years of NIH funding, this (U OF U) specialized center has been exceptionally productive in identifying and characterizing the host factors essential to the growth of HIV," Sakalian said. "The new phase of funding will enable the center's outstanding virologists and structural biologists to continue pushing the envelope of our understanding of host-viral interactions at the molecular level and providing detailed information that is critical for developing next-generation HIV therapeutics."
The U of U-led center, called CHEETAH (Center for the Structural Biology of Cellular Host Elements in Egress, Trafficking, and Assembly of HIV), includes scientists from the Scripps Research Institute, Stanford University, the California Institute of Technology, Northwestern University, University of Chicago, and University of Virginia.
U of U scientists working with Sundquist include his longtime research partner Christopher P. Hill, DPhil, Leo T. & Barbara K. Samuels Presidential Endowed Chair, distinguished professor, and co-chair of biochemistry; Michael S. Kay, MD, PhD, associate professor of biochemistry; Steve Alam, PhD, Debra Eckert, PhD, Heidi Schubert, PhD, Jack Skalicky, PhD, and Frank Whitby, PhD, all research assistant professors of biochemistry.
Funding for this project comes through NIH grant number 2P50GM082545-06.