For 25 years, University of Utah Health has offered telehealth services throughout Utah and the broader Mountain West. Initially, these services were utilized by patients residing far from the hospital who required specialized treatment. In the aftermath of the COVID-19 pandemic, it became apparent that virtual care can be an effective way to provide care to our local community—even for patients living less than five miles from the hospital or a community health center. Virtual care is ideal for primary care, mental health, and follow-up appointments and also well-suited for some pre- and post-natal care and even pediatric and urgent care visits.
"Virtual care allows health care to be provided in a way that fits into a patient's life rather than patients being asked to put their lives on hold to visit their care provider," said Nate Gladwell, senior director of virtual care at U of U Health. "We are thrilled that the Kearns Library is a new access point for patients to receive care in a safe, reliable, and convenient space."
Libraries can be an ideal setting for virtual care for various reasons. Access to care and convenience are number one. Providing a virtual care space in local communities at a trusted location, such as a library, helps overcome barriers to care, including geographical distance, transportation issues, physical disabilities, and access to technology and reliable internet.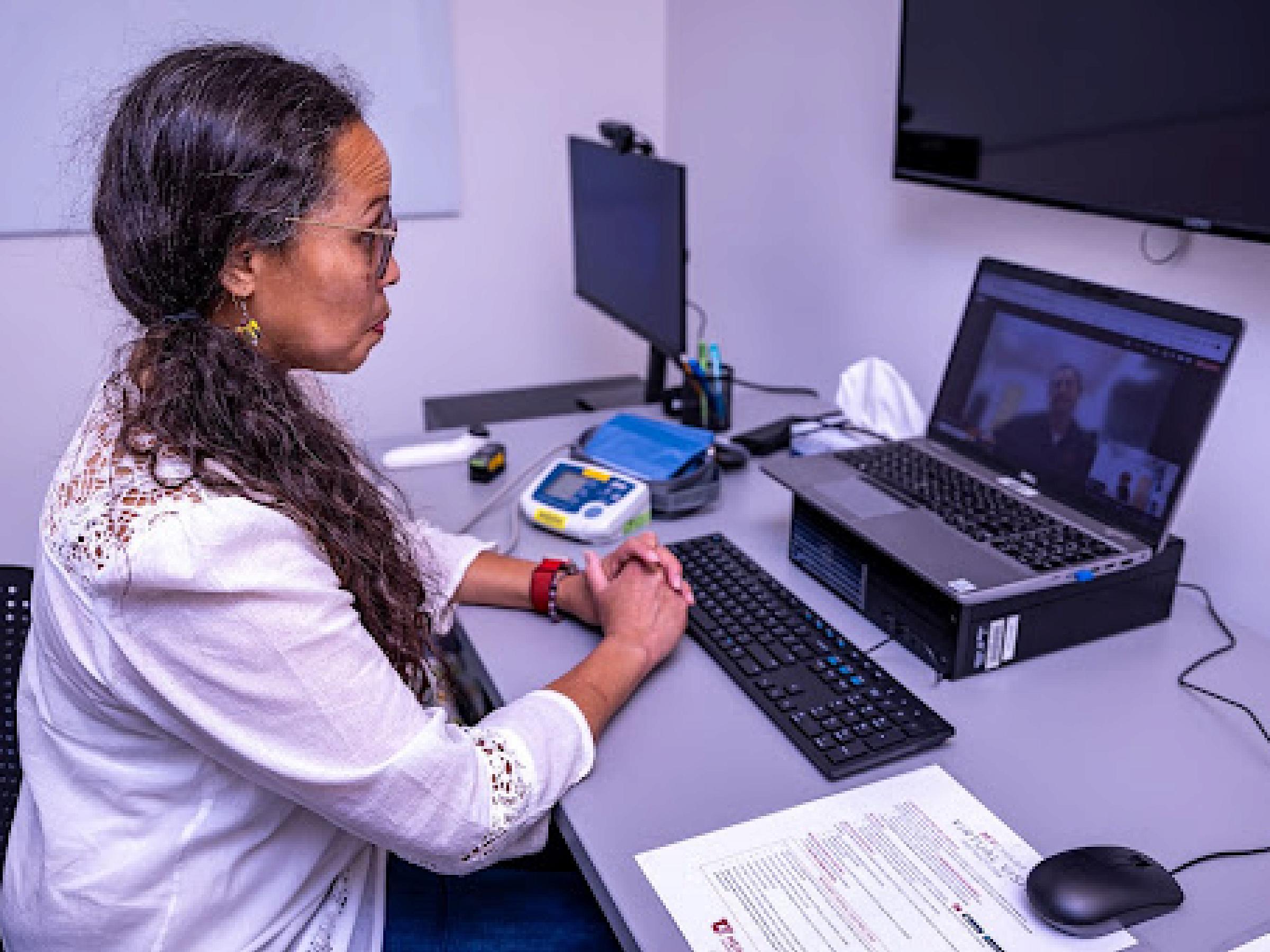 "In Kearns, we have a digital divide—not everyone has access to technology and the internet to conduct virtual appointments in their homes," said Trish Hull, manager at Kearns Library. "Not having access to technology impacts people's lives personally and professionally. Kearns Library has the highest usage of Wi-Fi and internet in our library system—people come to the library specifically to use this free resource."
In addition to providing reliable technology, the virtual visit space at Kearns Library is a private and secure room. It includes basic equipment, including a pulse oximeter, blood pressure cuff, scale, and thermometer, all easily used by the patient. Individuals can use the equipment themselves and give the doctor an accurate reading; everything is sanitized after use.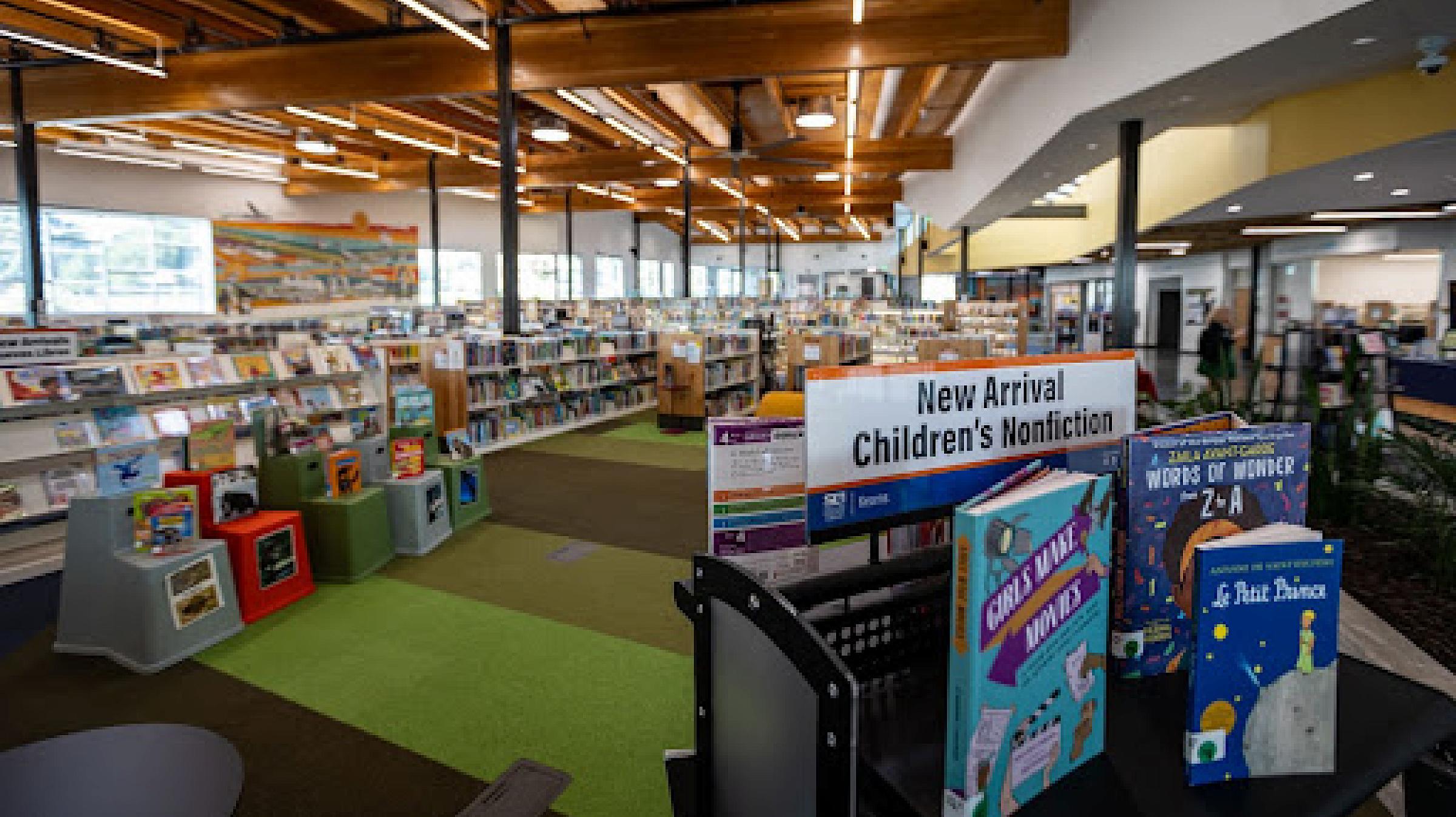 The Kearns branch of the Salt Lake County library has a circulating collection of more than 90,000 print and electronic items. Along with free Wi-Fi and access to computers, the library boasts a large "create" space and kitchen for cooking and nutrition classes. There are also study rooms and 3-D printing, along with mobile hotspots and Chromebooks available for lending. Librarians are available by appointment for consultation and can make connections to community programs and resources. They are also instrumental in helping patients set up their virtual visits.
"Libraries are often the hubs of their communities," Gladwell said. "We are excited about this partnership and look forward to growing beyond this single virtual care location. With information and connections accessible at local libraries, we can build a partnership that improves health access and provides better health information to our patients."
Learn more about our virtual care partnership with Kearns Library