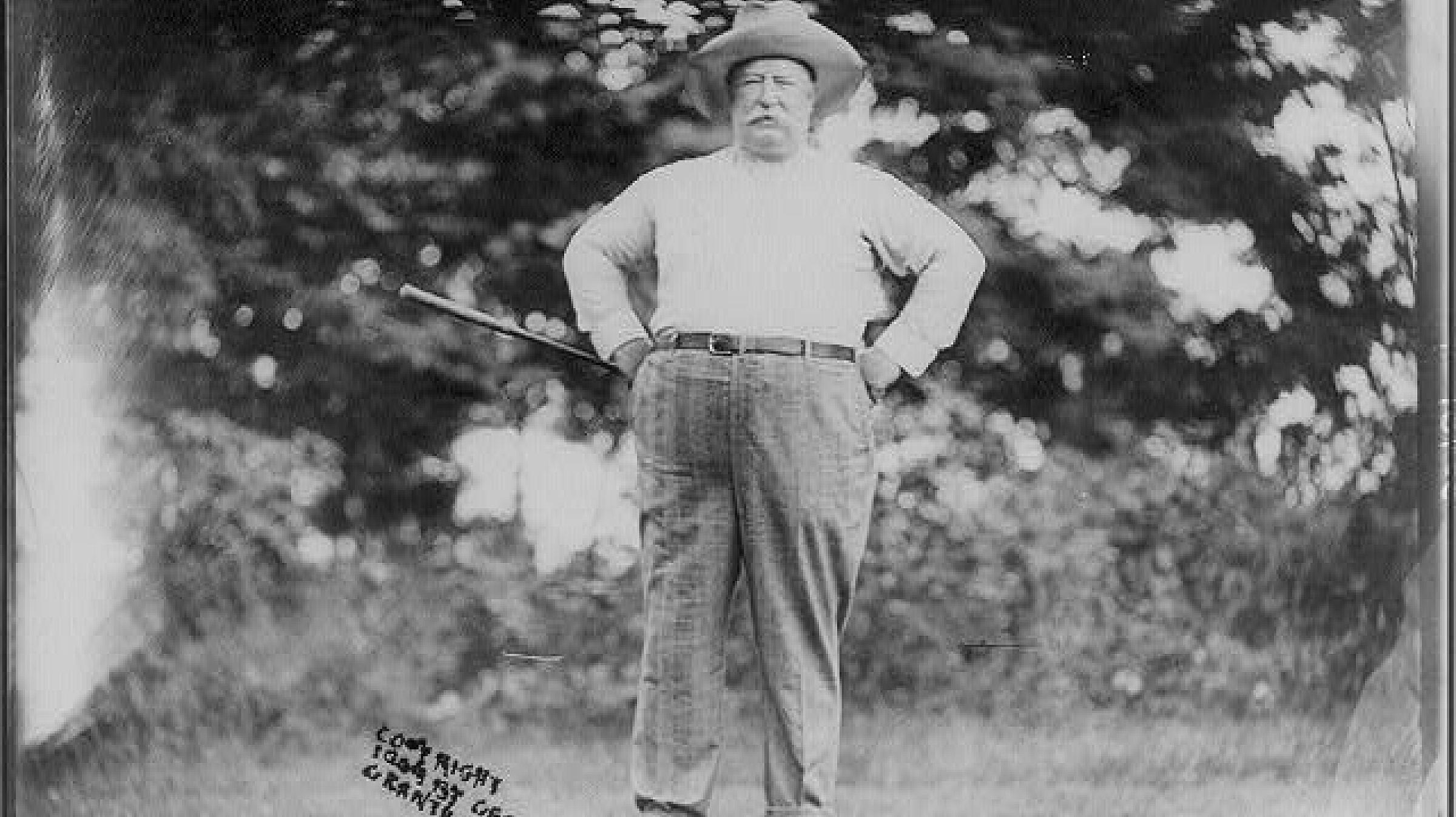 William Howard Taft, the 27th President of the United States and 10th Chief Justice of the Supreme Court, was commonly known as the "Big Chief." And he lived up to his nickname: About 6 feet tall and weighing 350 pounds at his peak, Taft was the nation's heaviest chief executive.
In medical terms, he was severely obese with a body mass index (BMI) of 42. Even later in life, after he managed to lose 70 pounds, he still tipped the scales at 280 pounds and was still severely obese with a BMI of 38.
If anyone could have benefitted from weight loss surgery, it was Taft. Alas, it wasn't available when he lived. Nowadays, for those who are eligible for surgery, the procedure not only offers hope of a trimmer waistline but a lower risk of a host of life-threatening diseases and conditions including diabetes, cancer, and heart disease.
Plus, a new study led by scientists at University of Utah Health and Intermountain Health found that patients with a BMI of 35 or greater who had weight loss (bariatric) surgery were 16% less likely to die of any cause than people of similar weight. However, the researchers also found that bariatric surgery patients who had their surgery between the ages of 18 to 34 were 2.4 times more likely to end their own lives than those who didn't have the procedure.
The study, which appears in the journal Obesity, is one of the most comprehensive investigations of bariatric surgery to date. It was conducted among 22,000 people in Utah who had four types of this surgery over a 40-year span, according to Ted Adams, Ph.D., the
study's corresponding author who is a program director at Intermountain Health and an adjunct professor of Internal Medicine at U of U Health.
"This study strongly supports the idea that having bariatric surgery significantly reduces the incidence of diabetes, heart disease, and cancer in patients who have the surgery," says Adams. "The significant and sustained weight loss translates into a long-term reduction in mortality."
Specifically, the researchers found that those who did have the surgery, in comparison to those who didn't, were 72% less likely to die of diabetes, 43% less likely to die of cancer, and 29% less likely to die of cardiovascular disease.
The study builds on previous research in Sweden (the Swedish Obesity Subjects (SOS) study) that found death rates fell by 29% among those who had gastric bypass or lap band surgeries. However, that study involved fewer patients who had only two of the four types of bariatric surgery.
The new study, which followed patients who had all four types of weight loss surgery over a 40 year-span, was based on medical records of patients selected from the Utah Population Database (UPB). The patients were matched by age, gender, and BMI with patients who did not have bariatric surgery.
The four types of surgery were gastric bypass, sleeve gastrectomy, gastric banding, and duodenal switch. All but the duodenal switch procedure were associated with a decreased risk of mortality among patients who had them. Unlike most previous researchers, the scientists also found men who had the surgery had the same reduction in all-cause long-term mortality risk as women.
Concerning observation warrants additional study
The researchers were concerned to find that bariatric surgery patients who underwent the surgery at younger ages were more susceptible to suicide than matched subjects who didn't have the procedure. The researchers aren't sure why these patients were more prone to end their own lives. Maybe patients in this age group might have higher, and perhaps, unrealistic expectations of life after surgery than those in other age categories, suggests Jaewhan Kim, Ph.D., senior author of the study and an associate professor of Physical Therapy and Athletic Training in the College of Health at University of Utah.
"If the weight loss that younger people expect isn't achieved, or if they have certain expectations about their quality of life after surgery that don't occur, then that could lead to depression, alcohol abuse, or other behavioral problems that could cause them to consider ending their lives," Kim says.
"The bottom line is we really don't have the answer," Kim adds, "but perhaps this finding could stimulate additional research and improved behavior screening of patients before and after surgery."
Kim and colleagues plan to examine the results further in future studies.