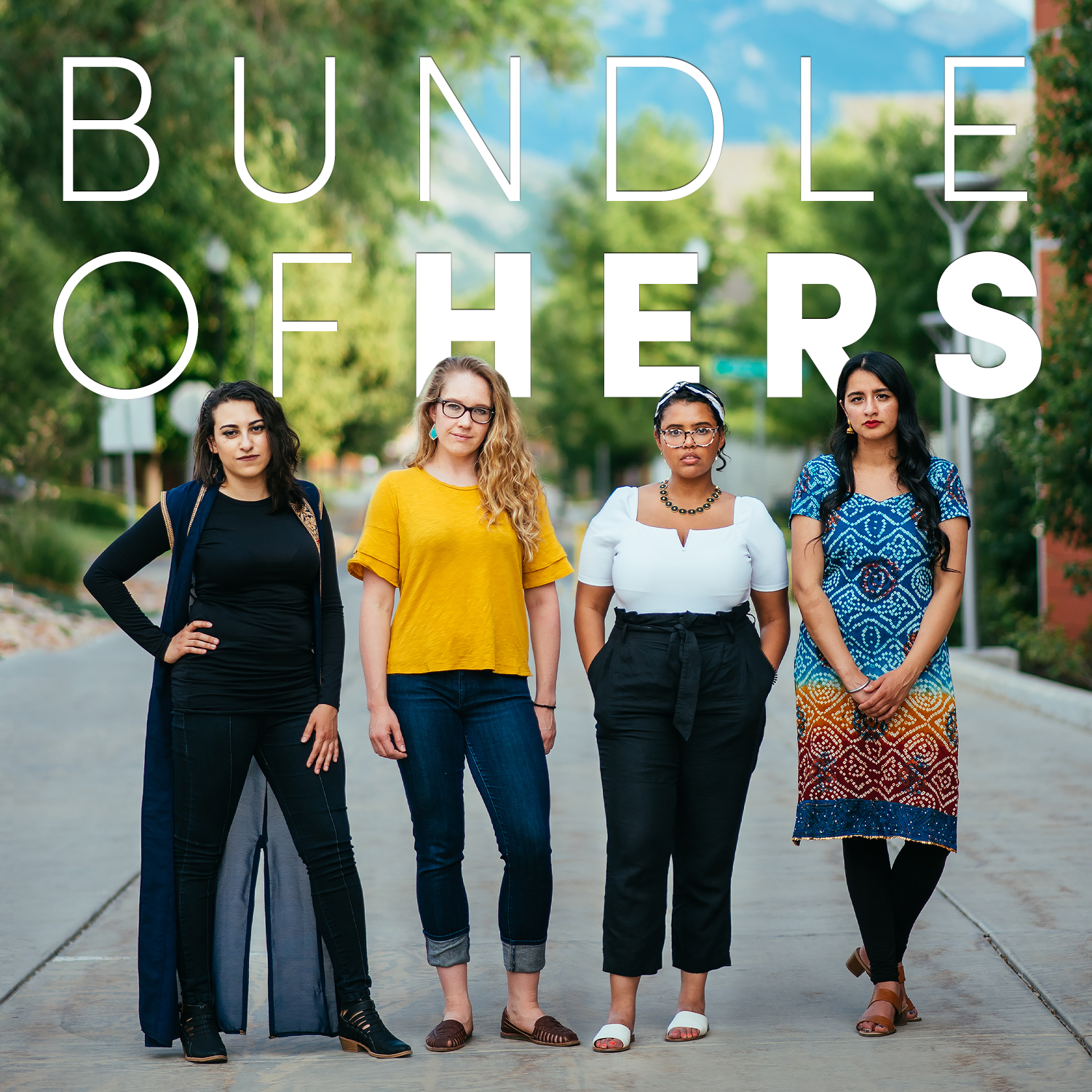 "Bundle of Hers" Podcast Gives Voice to Women and Minorities in Medicine
Even after years of concerted efforts to increase the representation of racial and ethnic minorities, health care still has a diversity problem. Black and Hispanic Americans make up only 9 percent of the physician workforce and 12 percent of U.S. medical school graduates. Nurses from minority backgrounds represent only 19 percent of the registered nurse workforce. And while 78 percent of all health care workers and 77 percent of all hospital employees are women, they comprise only 1 in 5 executives and board members at Fortune 500 health care companies.
There are some bright spots, however. According to the AAMC, in 2018, more women than men enrolled in U.S. medical schools—for the first time in American history. And a 2018 survey by Athena Health found that more than 60 percent of physicians under the age of 35 were female.
The future of health care rests with this next generation, and yet sometimes their voices are not heard. At University of Utah Health, four young women—Bushra Hussein, Margaux Miller, Harjit Kaur, and Leen Samha—talk about their perspective of being diverse women in medical school through their weekly "Bundle of Hers" podcast.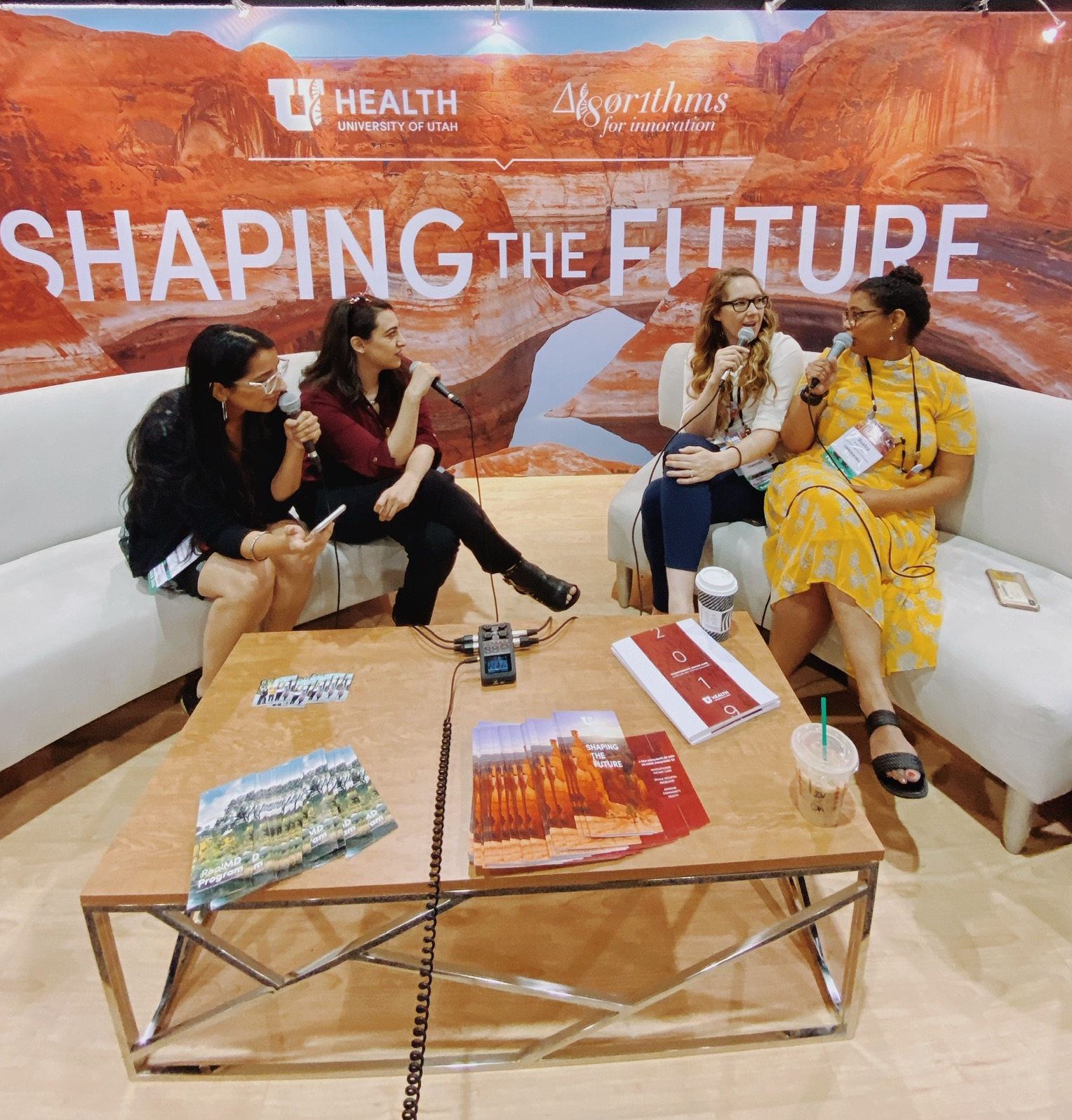 Born into Somali-American, Czech-American, Sikh Punjabi-American, and Palestinian-American families, respectively, Hussein, Miller, Kaur, and Samha developed a close friendship during their first year at University of Utah's School of Medicine. In between studying hard, trying to sleep enough, and stressing over their medical school course load, they found themselves exploring issues not commonly discussed: diversity in medicine, leadership rooted in identity, and their ability to amplify change through conversation. 
"As women, and as people of color, we have experienced what it's like to have our voices shut down in various spaces or situations," the four women say. "That feeling of being diminished is one we hope no one has to go through."
Different Faces of Leadership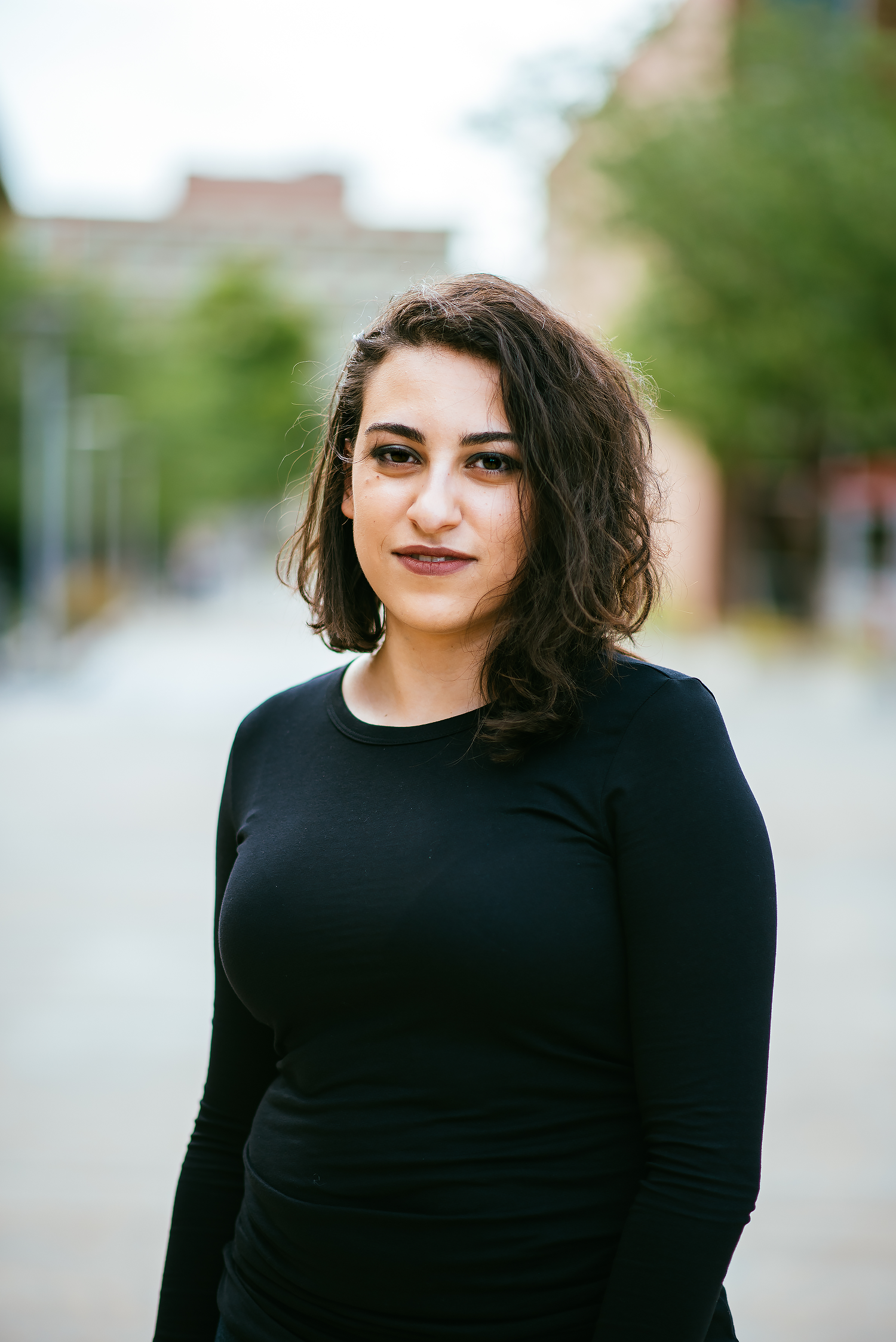 Leadership is a dynamic paradigm that is constantly evolving. And like the identities of Hussein, Miller, Kaur, and Samha, leadership is different for everyone. "Our own experiences have taught us that leadership comes in different forms, and that there are many different ways to lead," they say. "However, inherent in all forms of leadership is forward momentum, growth, and change. Leadership is about turning what you see into something actionable. Sometimes being a leader is as simple as recognizing a need and doing what you can to fill it."
Samha, who grew up in Cedar City, Utah, saw parallels between Palestine and her native rural Utah. Both communities experience immense instability and stress when health care professionals are scarce. So Samha began working with health care organizations in Palestine's West Bank to increase access and quality of care while becoming a mentor for underrepresented youth as a pre-medical student at Southern Utah University. Today, as part of University of Utah Health's Utah Rural Outreach Program, she encourages students with an interest in health care to be part of the solution by working in their own communities after completing medical education. 
"I feel medicine is the only field that can bring societal peace of mind," Samha says. "Medicine studies humans from all aspects of life, not just the physiology, and is then directly applied on the ground level. That's why I'm passionate about medical outreach for communities and populations under turmoil, underrepresented, and disregarded by the health care industry."
Samha admits that prejudice and biases often push her into a position of defensiveness. But she also believes in their power to inform. "As a person who has lived as part of a minority and a majority, I take that insight and address the thought process behind it," she says. "Then, I reach out or stand up with the aims of creating a bridge to negate incorrect ideas and create an open-minded environment for education and understanding."
As for her definition of success, Samha believes it's clear-cut: "The ability to have the power to mentor, teach, speak freely, and see results of the change you strive for. I want to be someone who comes to mind when a person or community is looking for support, resources, and strength."
The Underlying Message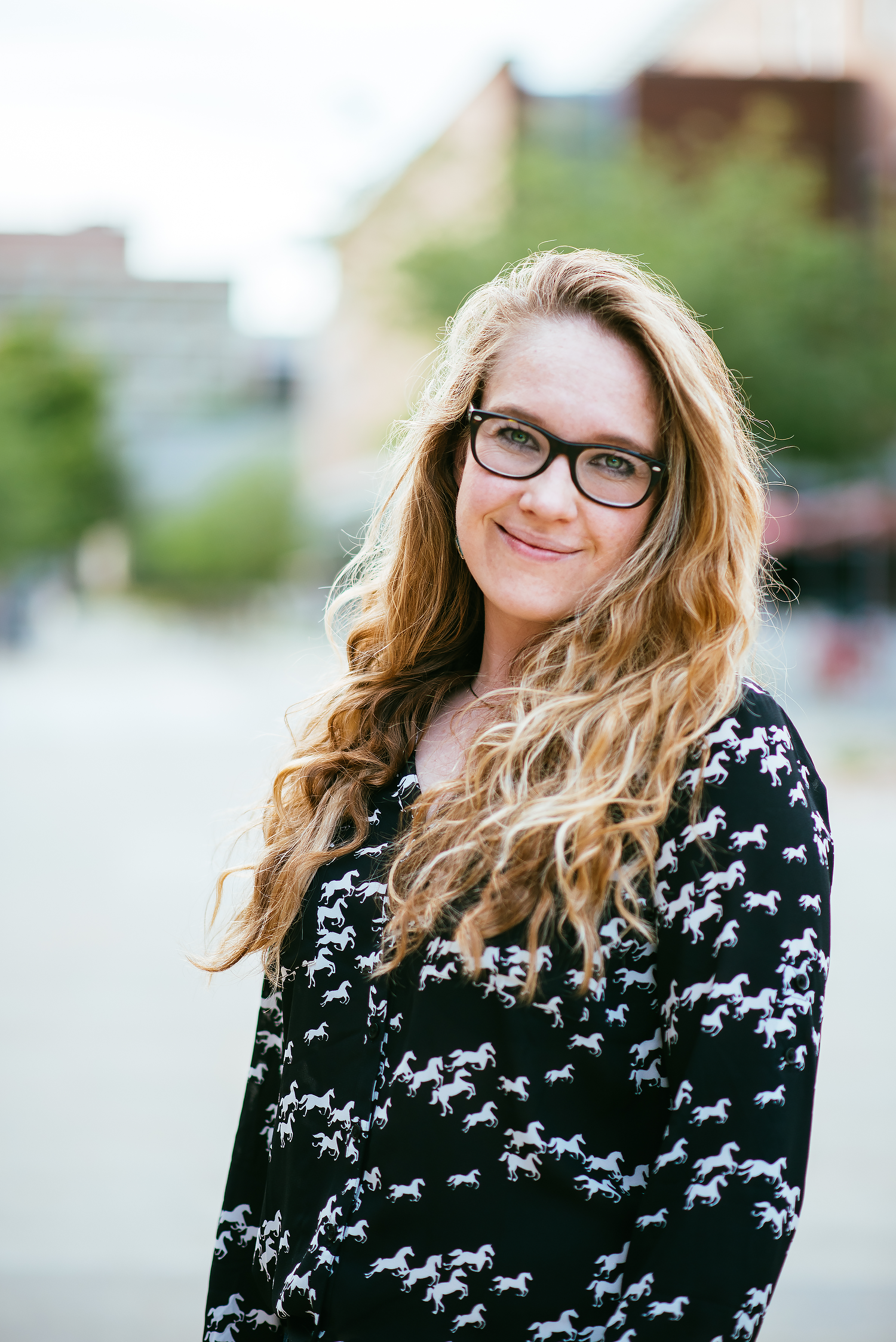 As they navigated their way through four years of medical school, Hussein, Miller, Kaur, and Samha recognized a need for that kind of support and strength. After the first few episodes of "Bundle of Hers" went well, they were motivated to create a bigger platform to celebrate the fact that everyone has a different frame of reference rooted in identity. "We need to be open to different voices, to change, and to innovation," they say collectively. "Diversity tempers leadership, creating opportunities to understand many perspectives. We are stronger when we move forward together. This is what leaders should strive for in the hospital setting and, more broadly, in medical education."
Miller was eager to find such solidarity. "Living an authentic life outside the boundaries that society has defined for me is key," the Salt Lake City native says. "The allure of medicine was the opportunity to learn more about the intricate physiology that makes us human. On this level, we share a common ground; however, social constructs have created divides between us. Some people are routed toward a propensity for illness and others away from it. Understanding these intersectionalities and narratives that are intimately connected to health is what medicine is about for me." 
In the future, Miller hopes to address both the physiological and psychosocial aspects of patient health—and "Bundle of Hers" has helped her down that path. "Sharing authentic narratives and listening to others has helped me understand my privileges and implicit biases so I can navigate those of others," she says. "I think honest conversation is the foundation to change a medical system that is not inclusive or equitable. We each bring to the table a different perspective about what the system needs to start the dialogue that has the power to foster change."
Advocate for Yourself and Others
As a first-generation college student, immigrant, and woman of color, Harjit Kaur says "Bundle of Hers" is a necessary corrective to decades of narrow-minded health care thinking. "Consider the impact you can have with your words," the West Valley City native says. "It's important to speak up as an advocate for yourself and those that don't have the resources, platform, or privilege to make their voices heard. When you don't speak up, it's a missed opportunity. A leader needs to be bold enough to question the status quo and, when necessary, be audacious enough to reject it."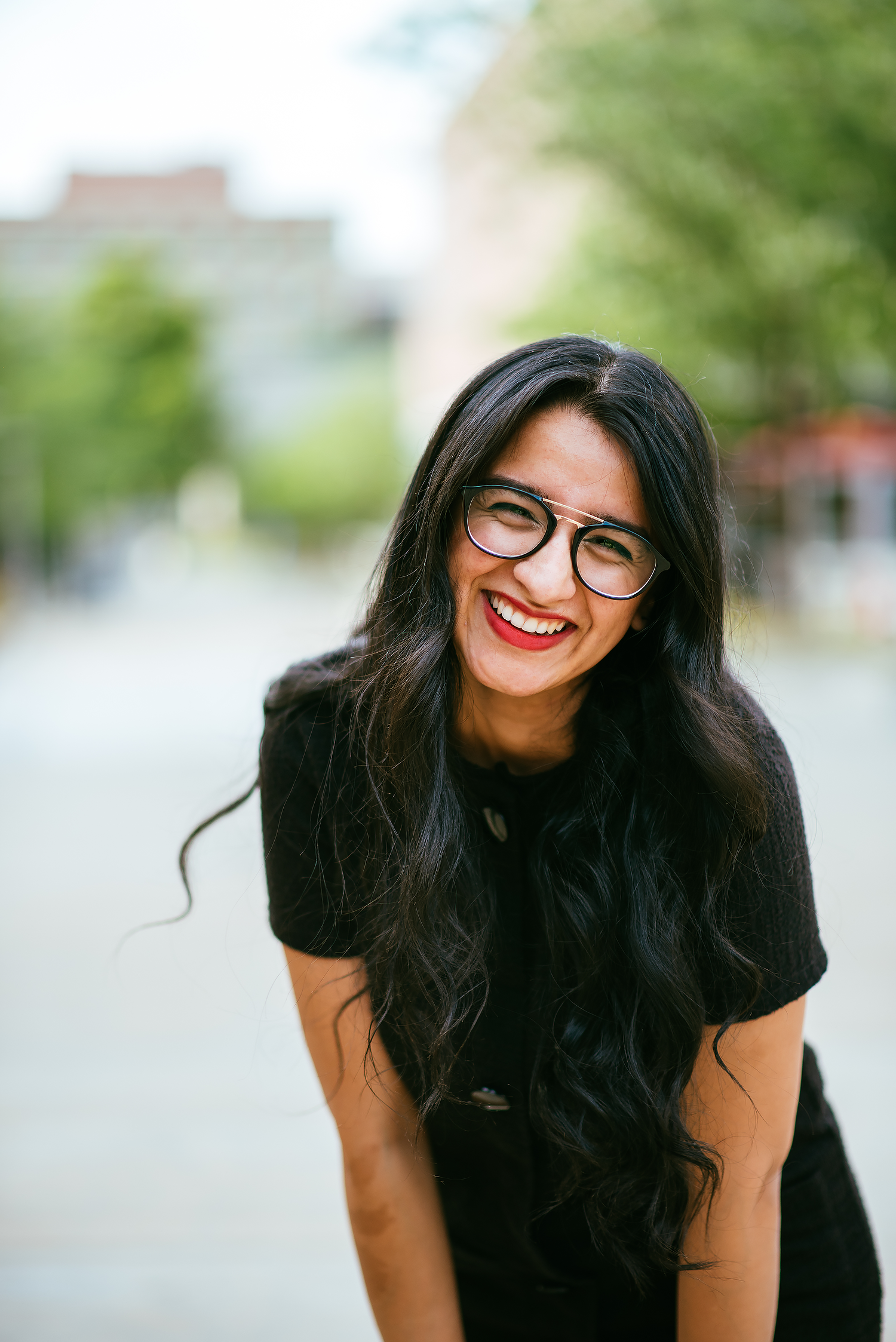 Kaur cites her upbringing in a resource-poor community as the fuel for her fire, acknowledging both the barriers she faced and the persistence they instilled in her to keep progressing, even as many doors were shut. "I learned to adapt, think quickly, and find alternative ways to reach my dreams," she said. "The biggest barrier I am continually overcoming is being boxed into a mold that I have not created for myself. I just want to be me." 
Medicine empowers those who study it to be students, scientists, and educators. But that individual component is often hard to find. Kaur says she finds particular inspiration in medicine's long and storied problem-solving tradition. "We work on understanding a problem, thinking about it, finding a solution, sharing it, and keeping that cycle going to improve and heal our patients," she says. "Good health is foundational for social justice, and that's why I study medicine. I think the human body is beautiful. It mimics our world in many ways—we are all individuals as part of larger communities. Therefore, if one individual is hurting, we all hurt together."
Speaking the Truth
While "Bundle of Hers" has attracted attention at home in Utah and across the United States, Hussein, Miller, Samha, and Kaur say they've dealt with difficult moments. While producing a podcast about Islamophobia in health care and society, they acknowledged the fear and hesitation the felt in response to the polarized political climate surrounding such subjects. "We wondered about the potential impact this podcast would have and how we might be viewed for expressing our opinions," they say collectively. "After considering the risks, we decided it was a story that needed to be told. In the end, the reaction from listeners was very positive and we felt empowered by speaking the truth."
That's exactly what Bushra Hussein finds most empowering. "Bundle of Hers is a platform where I can be an advocate not only for other people but for myself," the Salt Lake City native says. "One of the barriers I've overcome in the field of medicine is navigating how to be successful in a space that was not initially meant for me to do so. But medicine makes me feel like I am serving a purpose. I can't think of anything else I would rather be doing."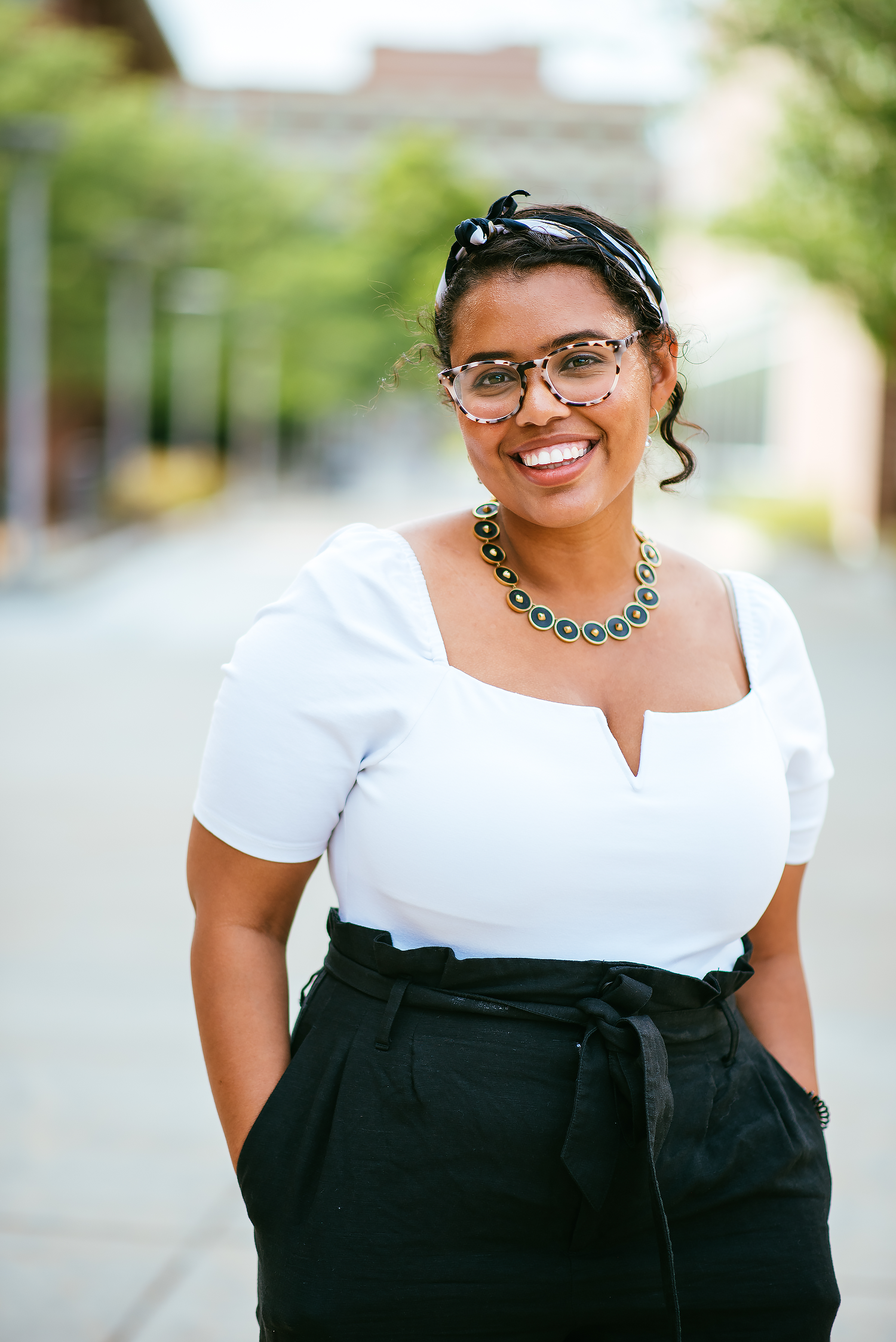 As the team approach to medicine becomes more common, collaborative partnerships like "Bundle of Hers" become more important. "As we problem solve together, our personal and professional perspectives influence how we search for solutions," Hussein says. "And by blending our diverse backgrounds and perspectives, the overall ability of the group supersedes the talent of any individual team member. We are all passionate about the work that we do and the impact we want to leave. It's a legacy that encompasses the strength of women who can come together and support one another."
From Acceptance to Inclusion
The health care industry has made great strides toward equality and diversity, but plenty of work still needs to be done. As medical school and professional settings become more accepting of different experiences, the bar rises above simple acceptance and into the world of authentic inclusion. Once that's done, meaningful change can happen—especially with women like Hussein, Miller, Kaur, and Samha ready to take the next step in their careers.
"When we assume leadership roles as physicians, we look forward to applying the valuable lessons that we've learned in medical school," they say collectively. "And we hope current and aspiring leaders at U of U Health and at other institutions can benefit from our experiences as well."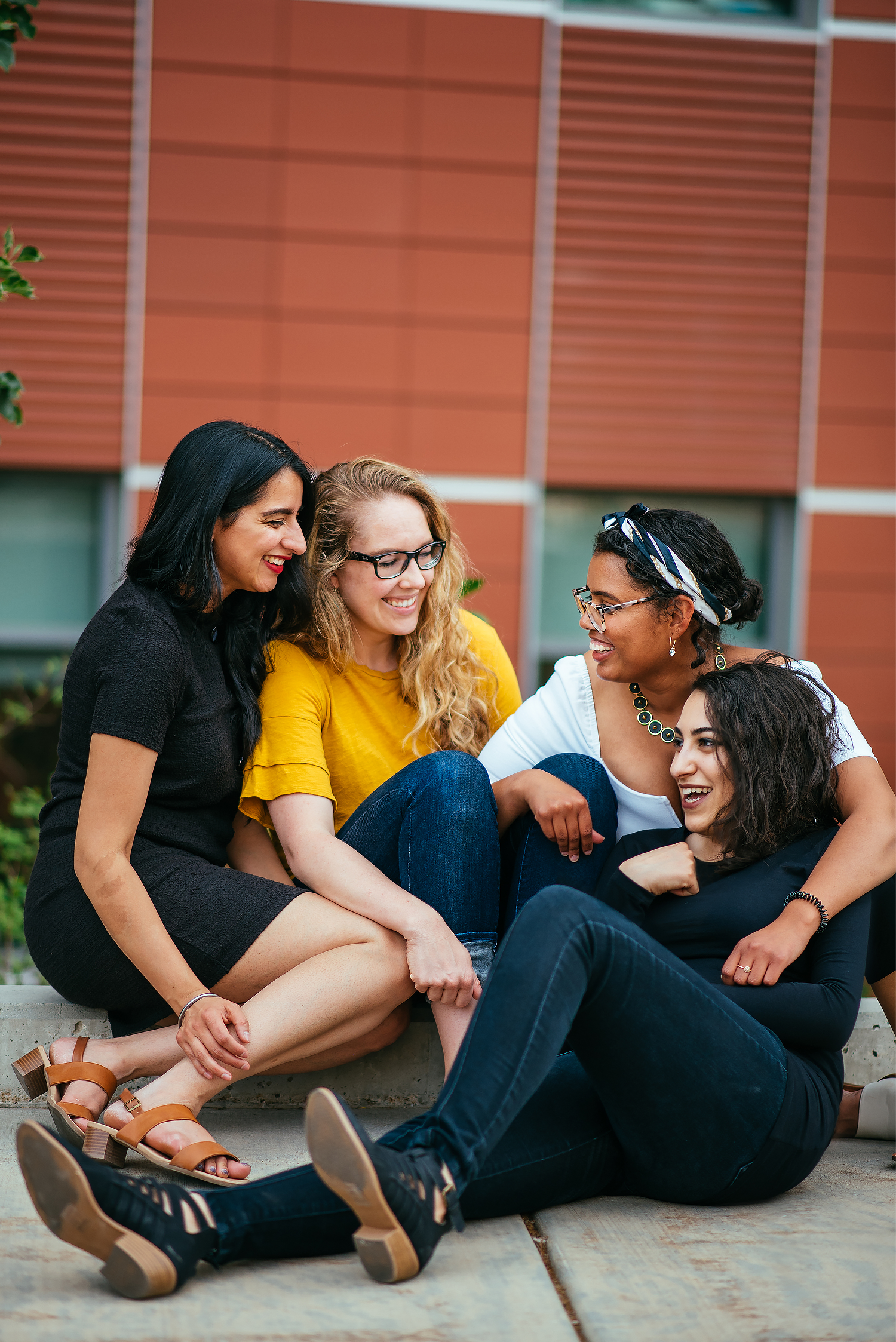 Nick McGregor is a Senior Communications Editor at University of Utah Health.