Erica Baiden, MD, shares her experience as a family medicine physician and director of Black Physicians of Utah.
Can you tell us a little about yourself and Black Physicians of Utah?
I was trained at the University of Utah School of Medicine as well as the U of U Family Medicine Residency program. At the time, Richard Ferguson, MD and I were the only Black residents in our cohort. He was the only Black male, and I was the only Black female. And since that time, I don't think we have had any other Black residents at the Family Medicine residency. Working here sometimes, you don't often see other Black clinicians, and it can be hard not to have that community.
In 2021, Dr. Ferguson had the foresight to create Black Physicians of Utah (BPOU) to help bring awareness to and reduce health care disparities for not only Black but all historically marginalized communities in Utah. Though Black people comprise of less than 2 percent of Utah's population, there's still significant health disparities that are experienced, and we wanted to highlight that and find ways to intervene.
Since BPOU's inception in March of 2021, we've gone from a small poster board sign to hosting several different events monthly. We've had mentees in high school, undergrad, and in medical school—three of our mentees were accepted into medical school this year alone. And we're not even two years old!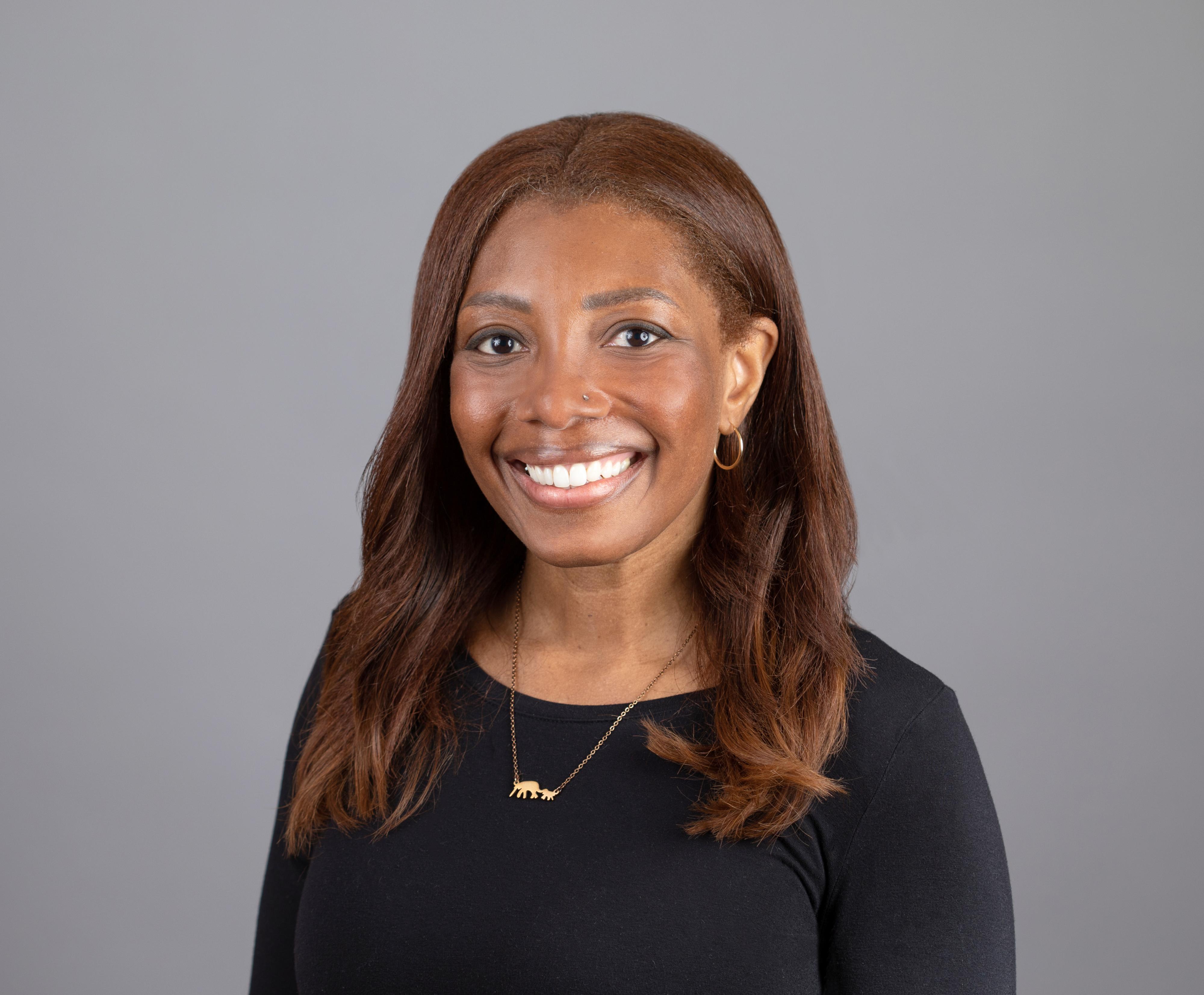 What are the BPOU's areas of focus?
We're trying to achieve equity in both clinician and community spaces—our mission is guided by the community, and we also want to support young and future clinicians so they know that they do belong in these spaces. Our efforts are very bidirectional.
There's underrepresentation in medicine, but there's also a similar underrepresentation of Black people in STEM environments as well. So we've partnered with Stryker and other groups to help bring clinical lab and STEM opportunities to students across the state, particularly in the Utah County, Salt Lake County, and Weber County areas. We're small, so we don't have that much reach statewide but we're doing what we can.
Our efforts are also focused on retention. Yes, we can recruit people, but what is it that's not allowing Black clinicians to stay in Utah? What systems in place are promoting those barriers for retention? We're also looking at starting a Hispanic/Latinx cohort because we want to support that community as well.
What project are you most proud of this year?
Our greatest highlight right now is establishing a Black men's mental health forum. We're trying to reduce the stigma surrounding Black men's mental health by providing access to Black therapists, physicians, and prescribers. Our goal is to cultivate a safe space for these men who are often overlooked or don't have the tools they need to express what they go through: microaggressions, different pressures. We really want to make sure they had somewhere to go.
If you're familiar with the NBA player Donovan Mitchell who used to play for the Utah Jazz, he left because he didn't feel supported here off the court. If we can't get a player like Mitchell to stay, then there are some issues we need to address.
We were just awarded a $20,000 NBA Player Foundation grant to support these efforts, specifically for Black men's mental health. Through this work, we hope to grow and reach out to our youth especially. The third leading cause of death for Black males aged 15-24 is death by suicide, and that hasn't been addressed. We tend to hear about diabetes or cardiovascular disease or violence, but not mental health.
You also have an upcoming event focused on equitable health care for mothers of color. Can you tell us more about it?
Maternal mortality is mostly preventable, but we have, as Black women, a very high rate of maternal mortality nationwide. We want to bring light to this concern and make sure that our non-BIPOC providers are aware so they can become allies and advocates for birth equity in Utah.
Our goal is to not only to educate but to empower patients to know what to look for if they are having concerns or complications. We want to encourage prenatal care, regular health care, and promote the work of Black doulas and midwives who are also supporting our goal of birth equity. Lastly, we're working with state representatives for legislative policies that will affect women of color positively.
On February 28, we're hosting a screening of the film "Aftershock", which talks about the experience of Black mothers in health care and how we can work to reduce maternal mortality. After the screening, we'll have a panel with several physicians, including a patient who will be sharing her birthing experience.
What do you hope others can learn from BPOU?
Our mission is to help bring light to the health care disparities facing Black Utahns and create allyship to address some of these issues. We also support future clinicians, allowing students a voice and to know they belong in these spaces. We're addressing some of those fears and stigma.
I've been here in Utah for 20 years. It's a wonderful place to be. The training I've had here has allowed me to be an independent and competent provider. I wouldn't want to go anywhere else, and I want to show people what this state has to offer and that if you're open, you may find your greatest joy and influence in a space that might be unfamiliar or challenging, or where you didn't think you belong.