Listening, Learning, and Serving
Nursing is fundamentally, historically, and passionately about the health of communities.
The very roots of the profession are intertwined with public health, law, and social services. So in addition to teaching, practicing, and conducting research, the College of Nursing (CoN) actively engages in efforts outside of traditional health care structures.
"Our goal is to address the community's changing needs with all of the knowledge and skills that nurses bring to partnerships," says Sara Hart, PhD, RN, director of CoN's Student and Community Engagement (SACE) program. "And also with our eagerness and commitment to listen for understanding."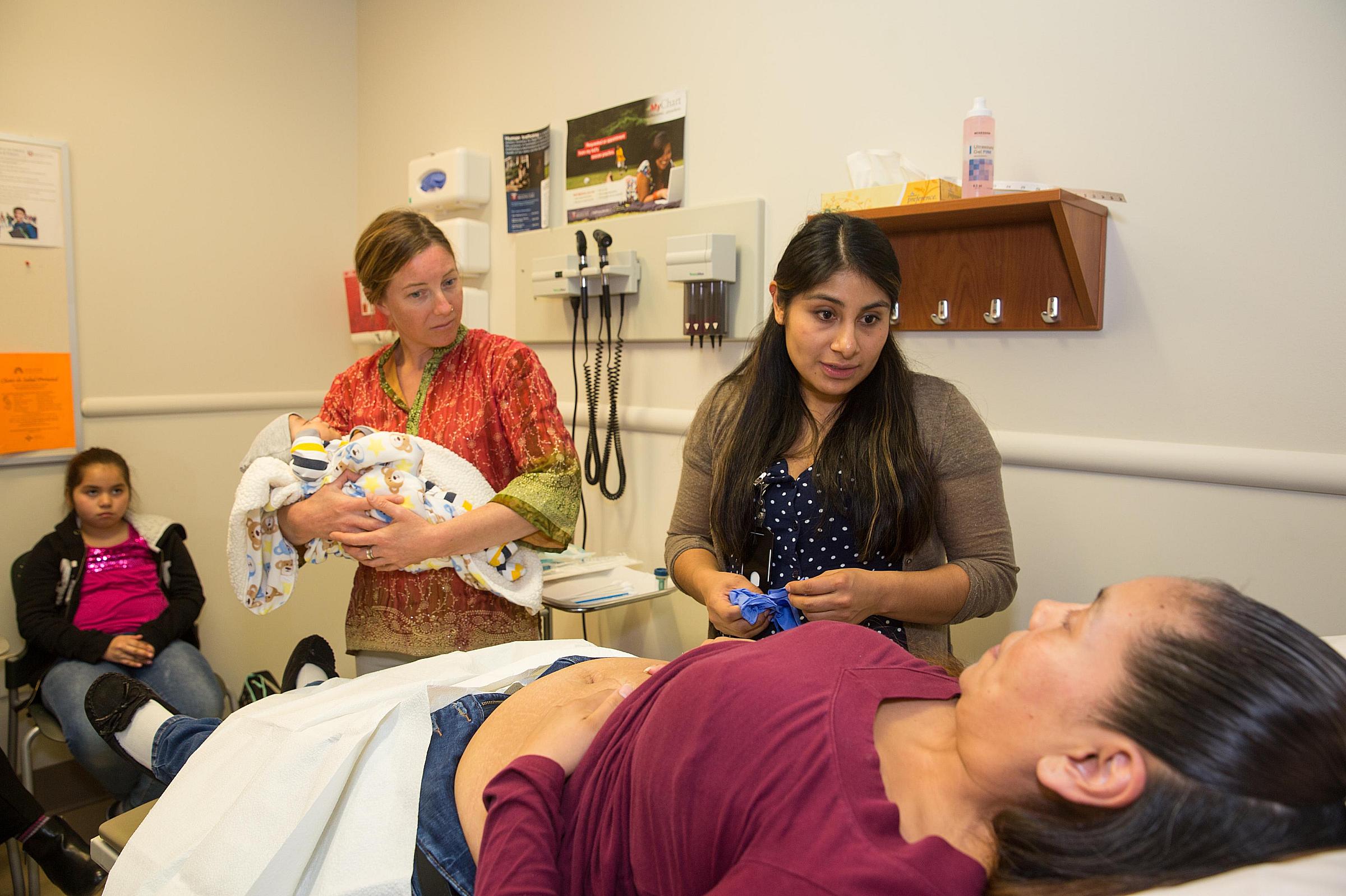 The College's SACE program does that by encouraging students to fully embrace their future roles as health professionals who can improve the health of individuals and communities. The goal of the program is not to provide a one-time experience but rather foster the development of lifelong learning and a commitment to community engagement. This past year, 182 students partnered with the community in programs ranging from advocacy and global health to research projects.
The College of Nursing is also committed to educating a workforce that reflects the state's increasingly diverse
population. In order to achieve that, newly developed programs are designed to attract and support diverse students throughout their educational journey. Through participation in an engaging and interactive waterfall mentorship and educational pathway program, these educationally disadvantaged students explore nursing as a career and consider higher education opportunities at the U.
When these future nurses are admitted, a grant from the Health Resources and Services Administration provides scholarships for up to 40 baccalaureate students a year over the three years of the project. Faculty and staff also designed a Mentoring Hub to support students' learning, foster professional development, and enable students to accomplish their education goals.
Another vulnerable population the college serves is incarcerated youth. Faculty and students provide medical care to youth in 10 Wasatch Front juvenile justice facilities. The goal is to provide optimal care for the physical and mental well-being of incarcerated youth and at the same time educate students in caring for vulnerable populations.
A new partnership with the Urban Indian Center provides students the opportunity to tackle issues of chronic disease management, mental health, and women's health in a fully functioning medical clinic.
"Our biggest goal for the College of Nursing's future is to learn from and respond to our communities," says Hart, who received University of Utah's Public Service Professorship for the 2019–20 academic year. "Nurses wear many hats and gracefully transition between roles. We want to use data to build relationships and more nimbly address needs. Then, we can create the most meaningful and productive partnerships."