Effective practice management can help increase revenues, optimize human and capital resources while also providing our patients and providers with a delightful health care experience.
Technology innovation is core to our focus on workforce and EHR optimization, market growth and practice expansion, timely patient access to provider services, and improving patient outcomes.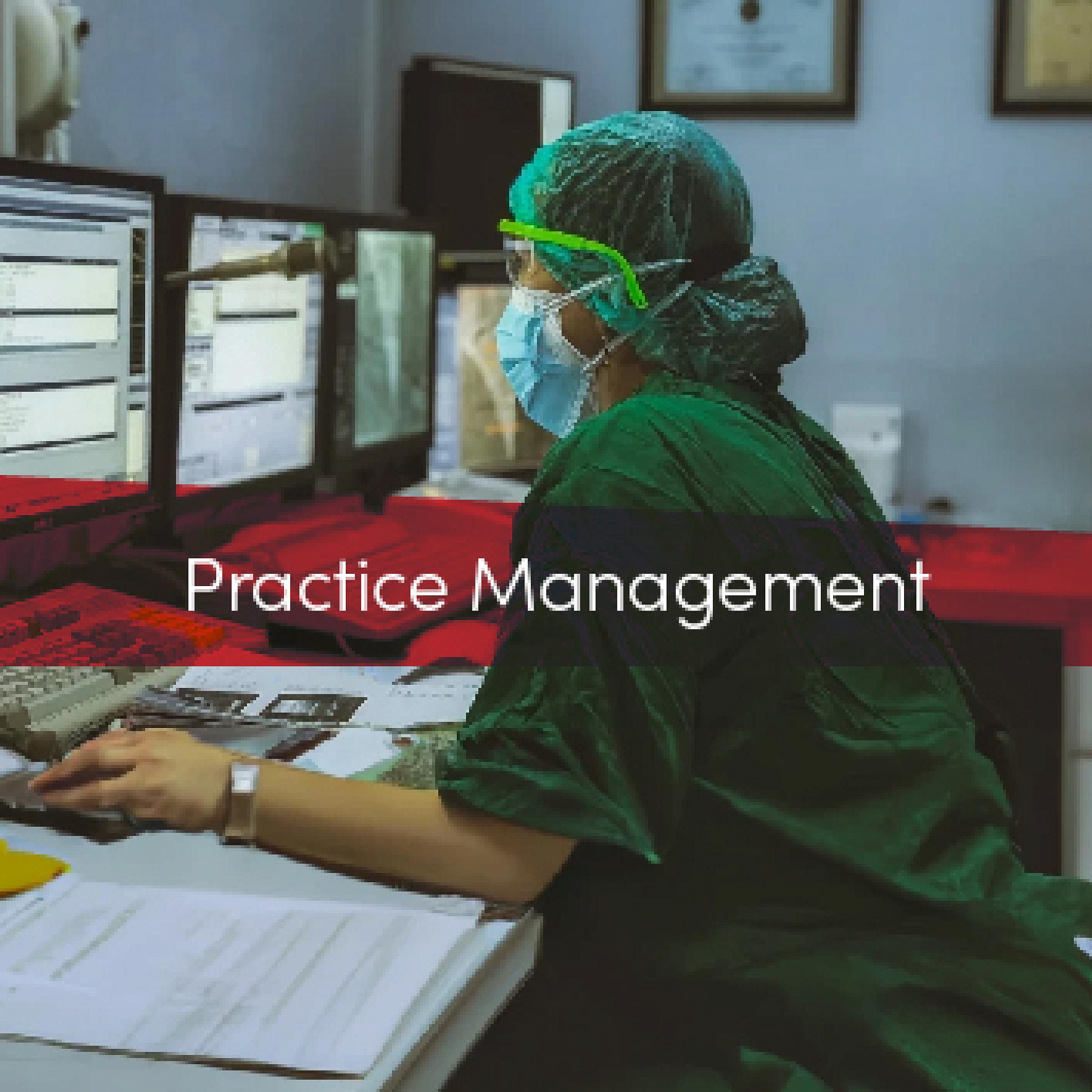 Our work focuses on improvements to high-quality services of our clinical service lines.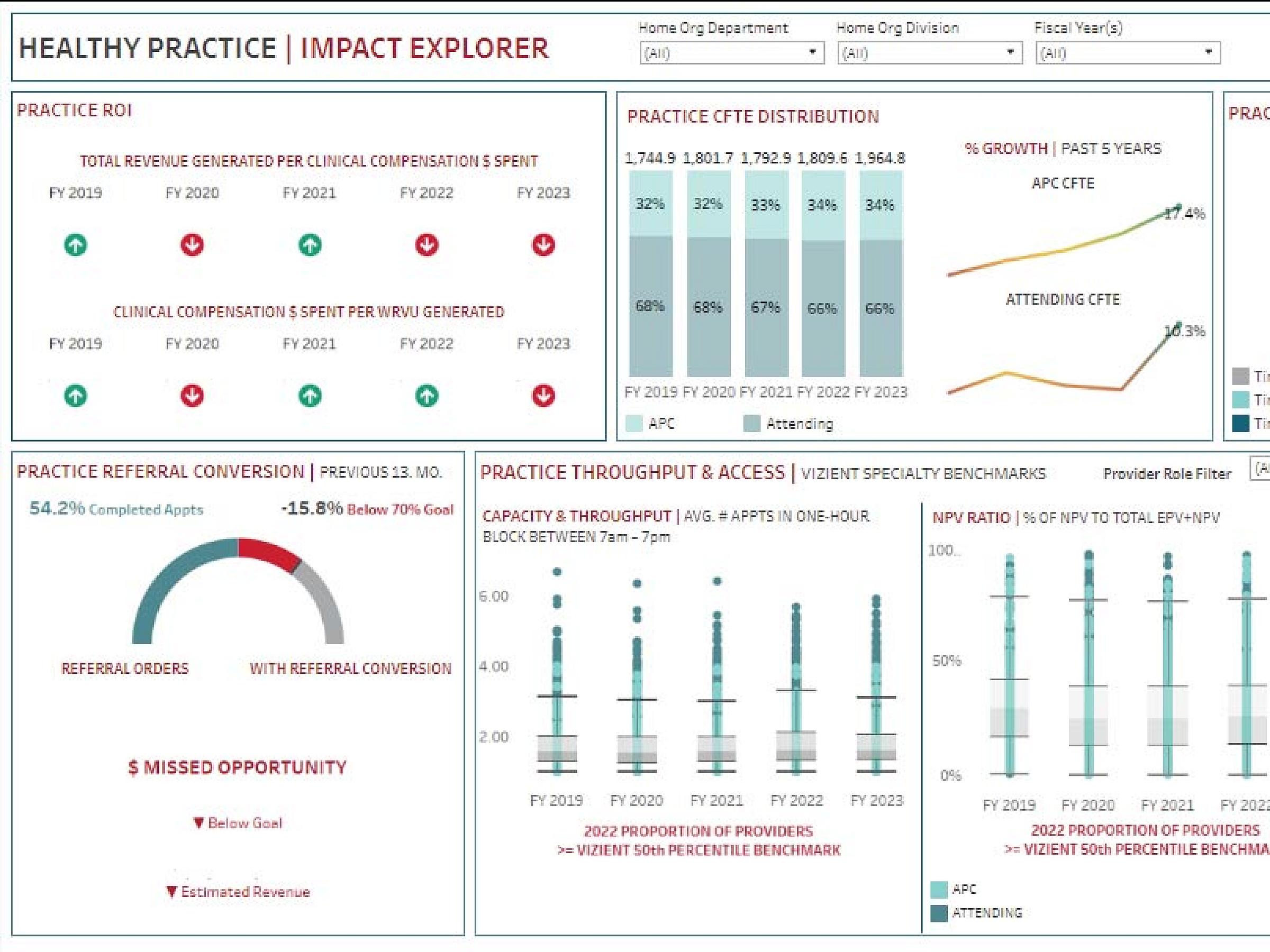 Healthy Practice: Impact Explorer
APCs are integral to patient care across multiple settings. To explore the cost-benefit of the current APC/MD mix for various clinical teams, MGA developed measures to assess the financial aspects of a practice trended over time. Data are presented at multiple resolutions providing valuable insights into workload and EMR utilization, supporting clinical leaders to assess the financial value generated from innovative configurations of their workforce.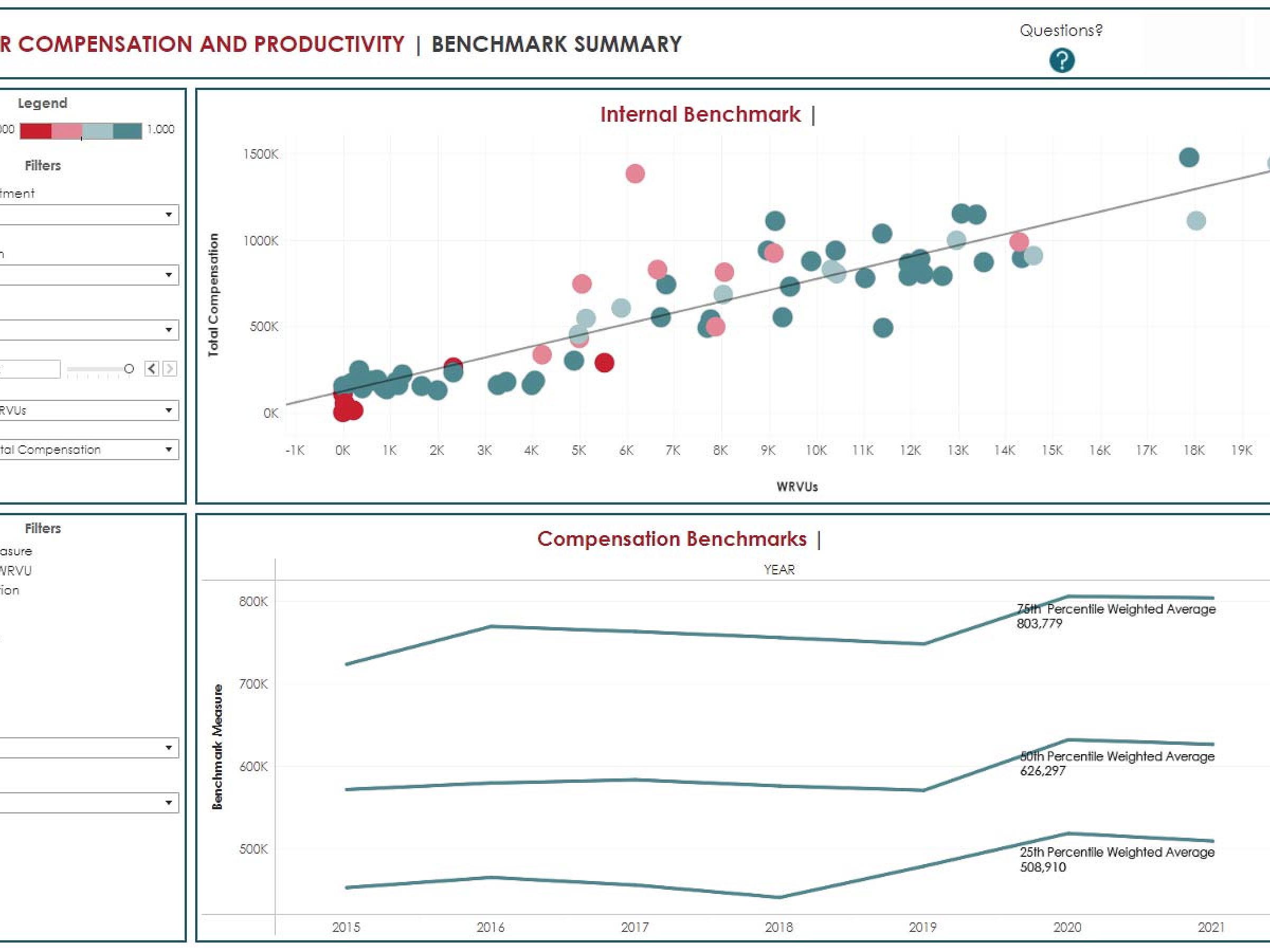 Healthy Provider: Compensation
A core challenge with compensation models for University of Utah Health faculty is that no single model can universally meet every need. MGA has provided a blended benchmark view for Departments and Divisions to curate their review of compensation practices for faculty as compared to national benchmarks. These data set the stage for positive outcomes such as addressing pay gaps and disparities, and ensuring all University of Utah providers are treated with equity.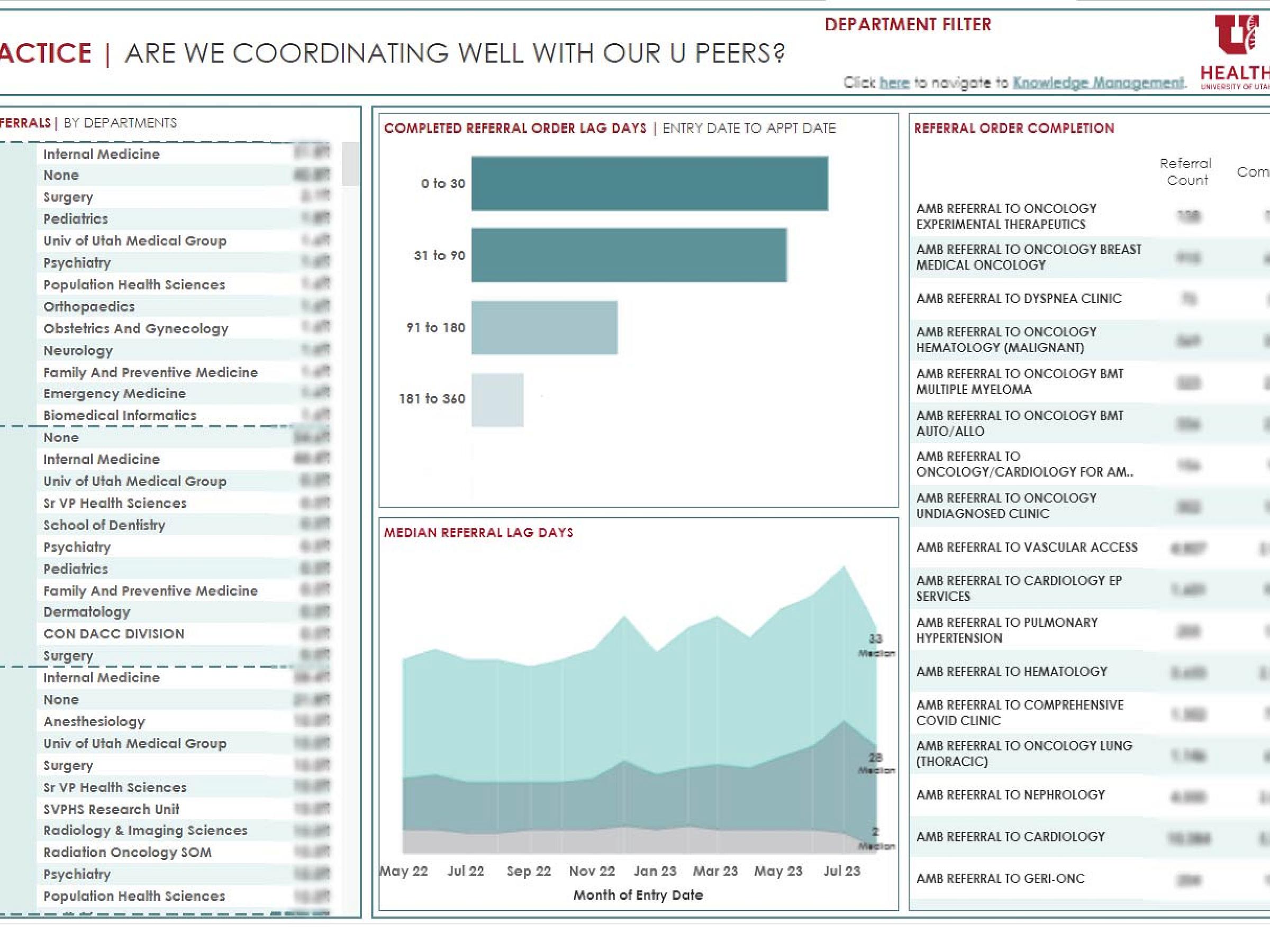 Healthy Practice: Referrals Dashboard
To support clinical leaders to derive insights about their interrelated clinical environments, MGA created practice-centric metrics focused on referrals. A corresponding dashboard makes this data available for administrators to analyze, iterate and operationalize change in their setting.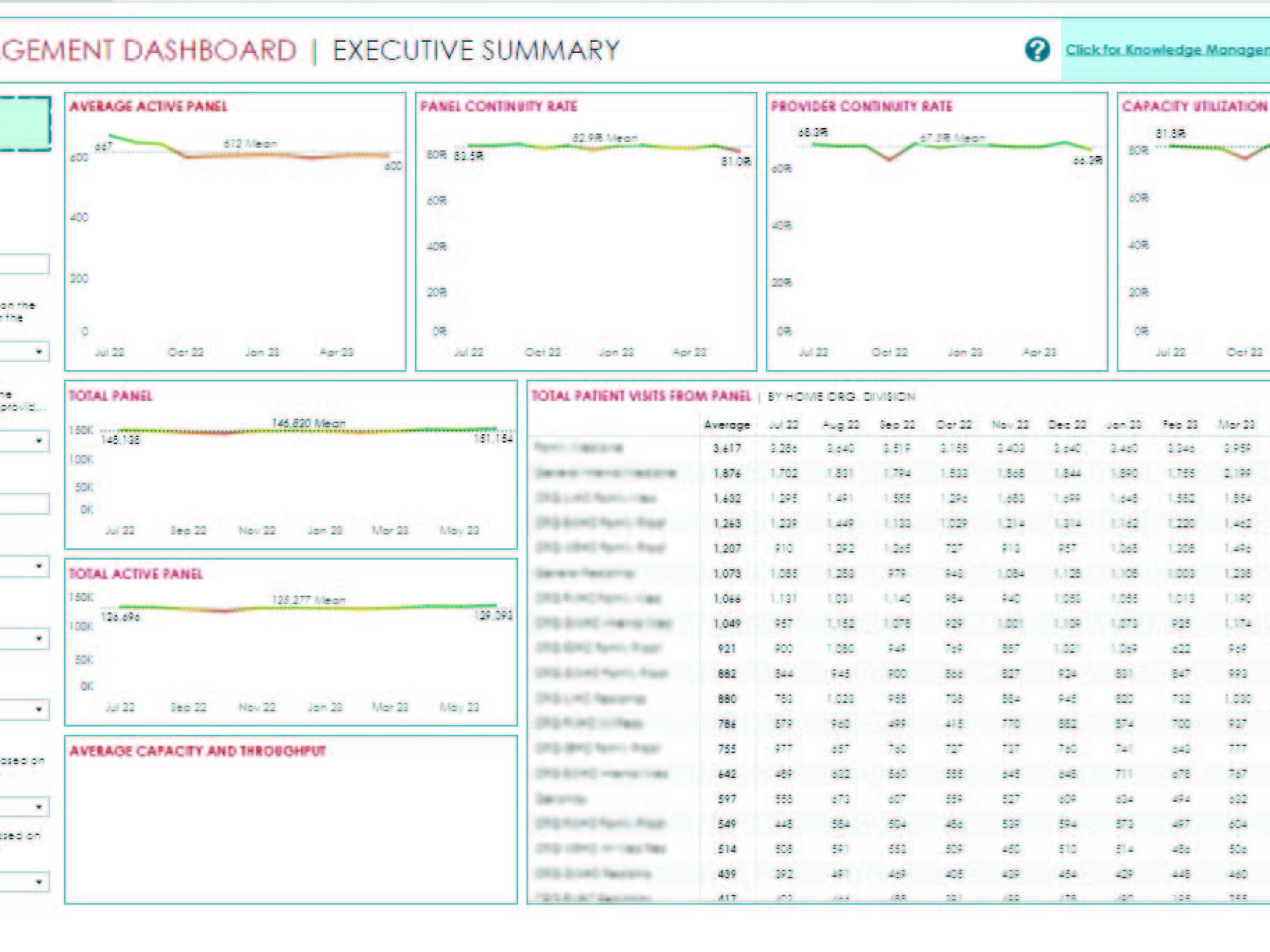 Panel Management
Patients receive better care when they see their assigned primary care provider (PCP) on a regular basis. MGA has developed metrics to detect system limitations such as over-paneled providers and/or scheduling bottlenecks. Data in this dashboard supports leadership to develop processes to close panels as providers approach their capacity threshold. Panel Management preserves continuity of care for our primary care patients as a business driver of improved outcomes.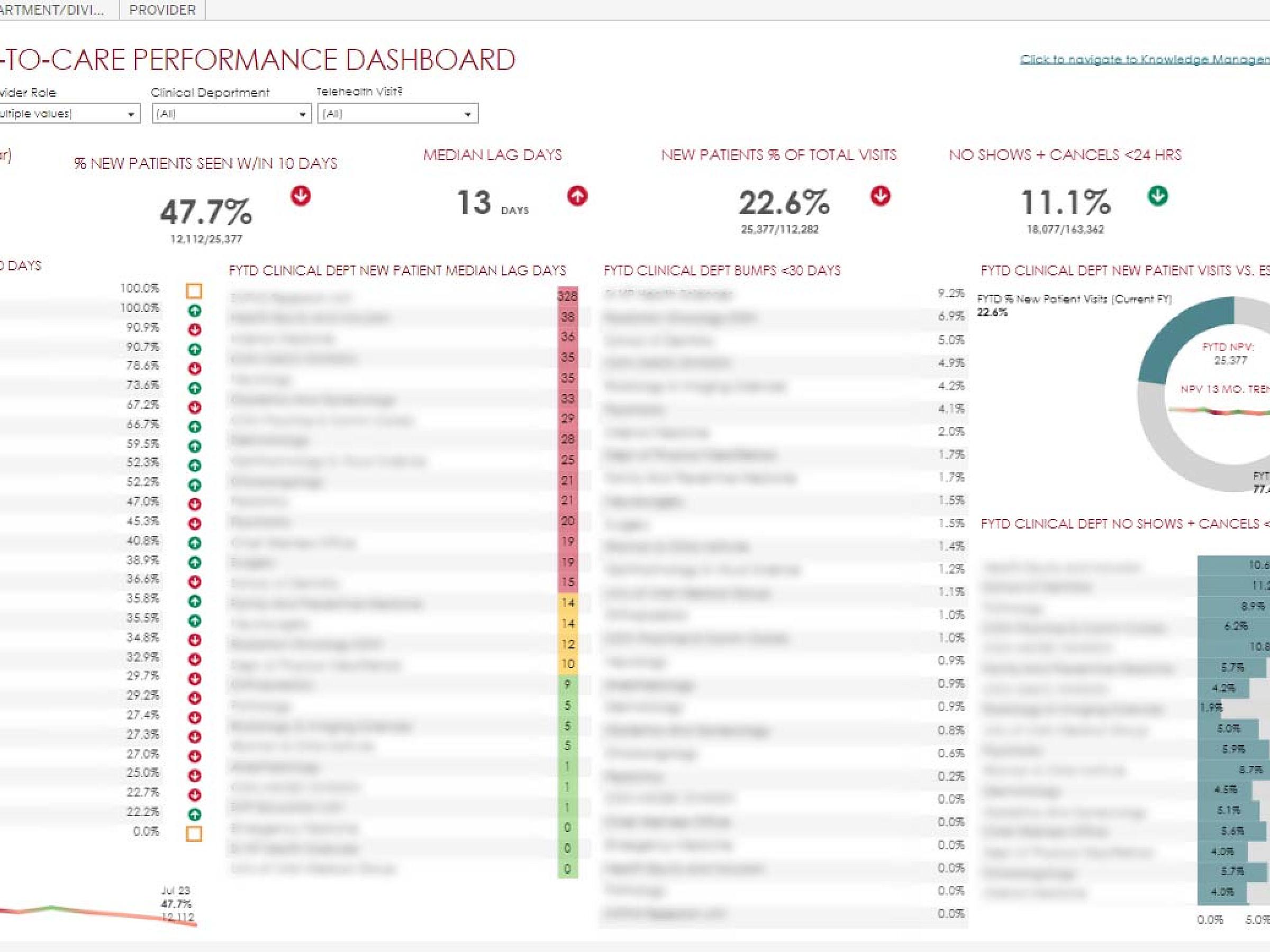 Healthy System: Access
University of Utah Health uses standardized enterprise measure definitions for all key access-to-care indicators. We also deploy these as a source for comparisons between U Health and other academic institutions using the Vizient-AAMC benchmarking framework. MGA's collaboration with the Enterprise Data Warehouse to replicate the Vizient methodology within local data systems supports close monitoring of our competitive performance and the pace behind our commitment to core values.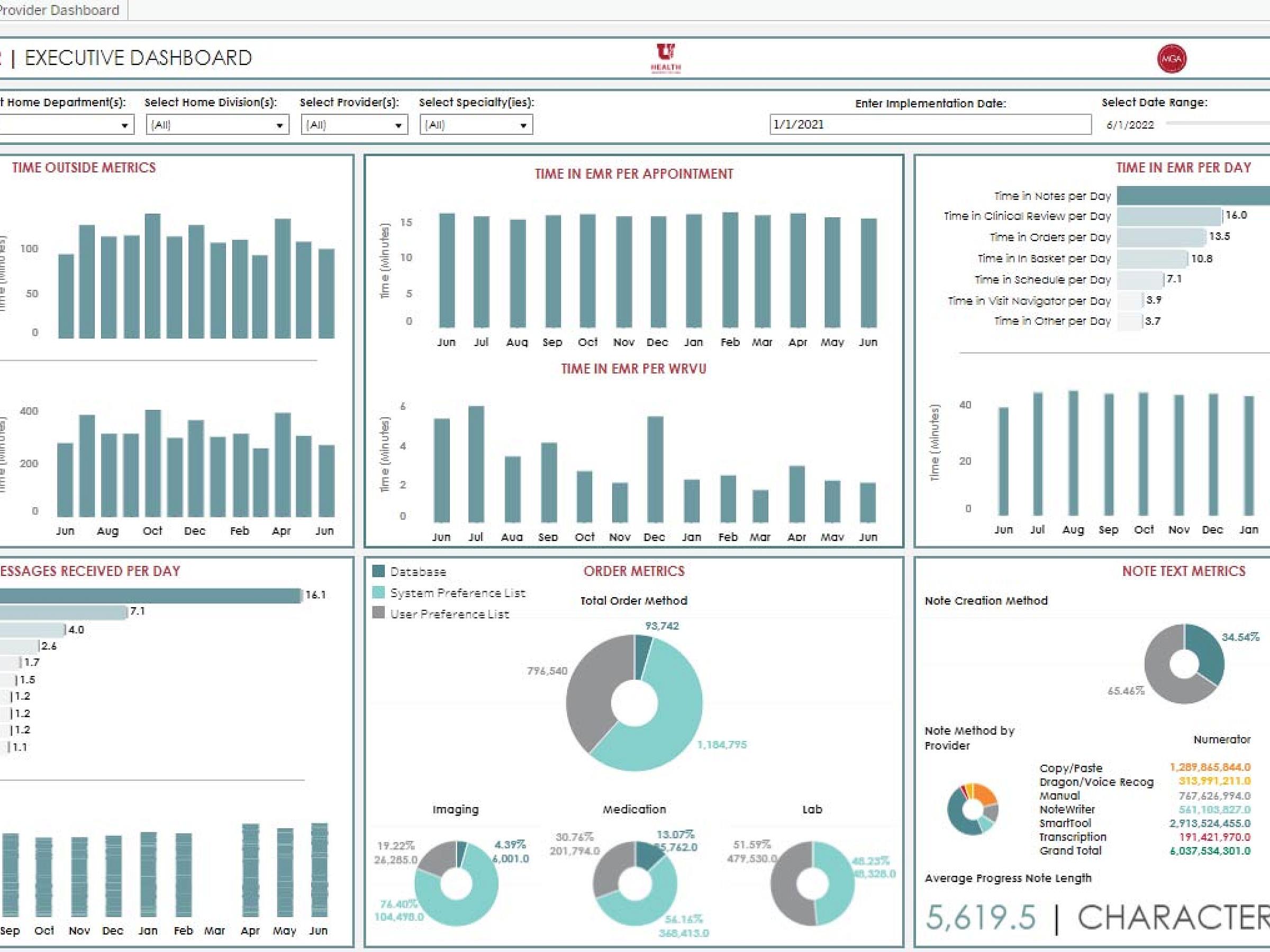 Healthy Provider: Signal Dashboard
Certain EHR behaviors may be more closely related to negative results of provider burnout than others. To better understand how and when our providers are utilizing our EHR client, MGA operationalized a set of EHR metrics developed by Epic™. The Healthy Provider dashboard identifies opportunities to support providers to spend less time administratively within the EHR system, and specifically monitors the utility of after-hours usage.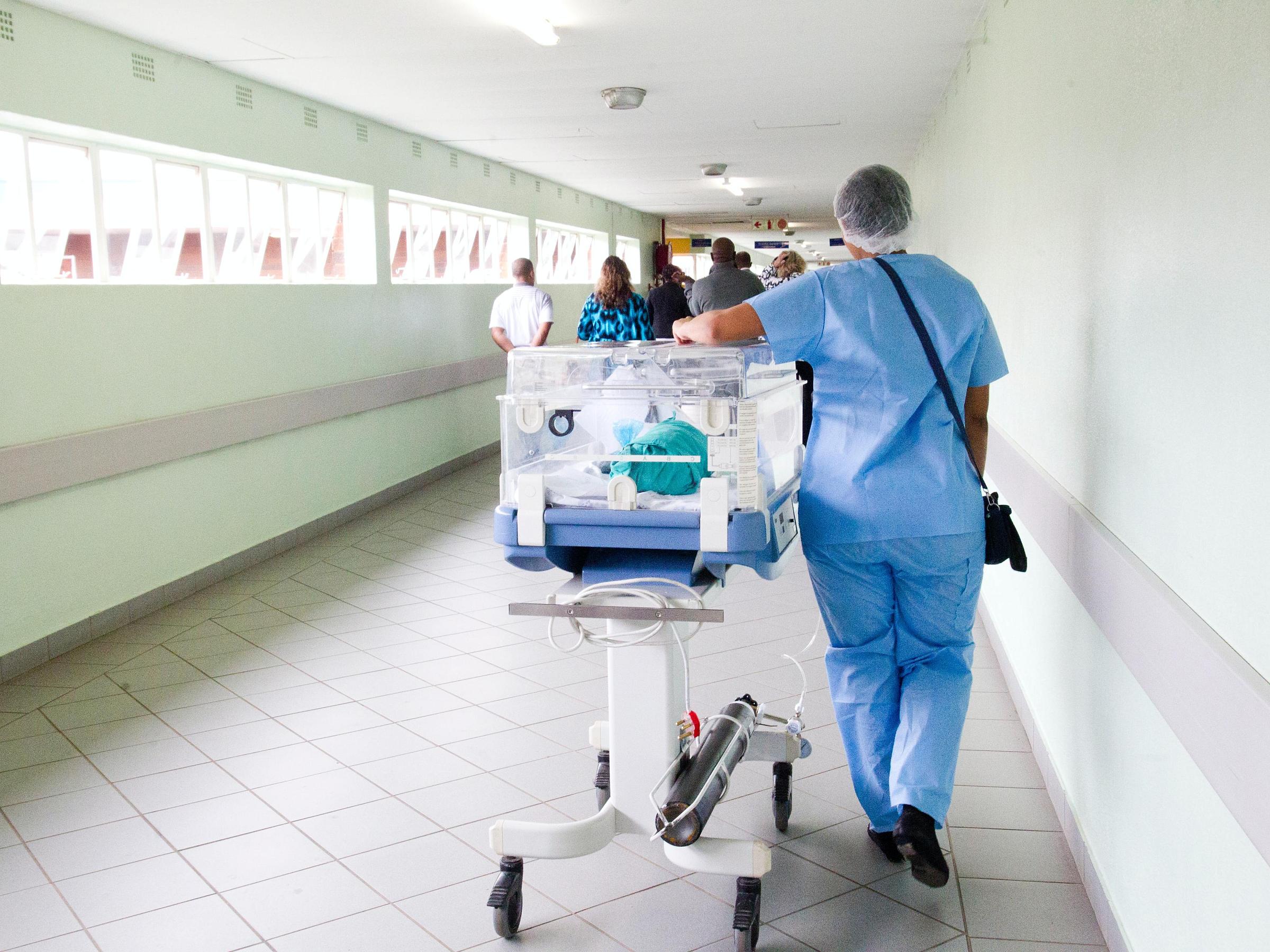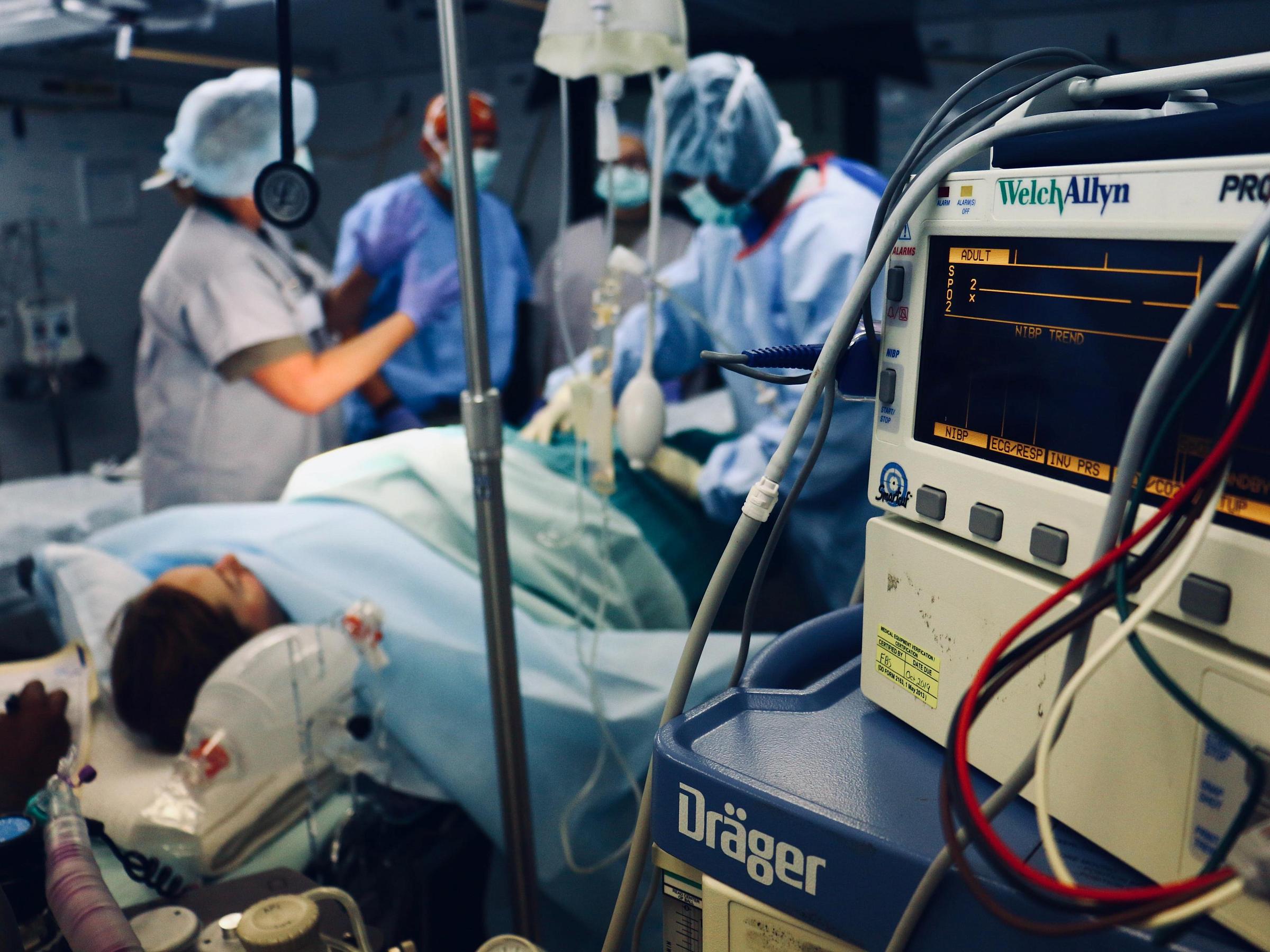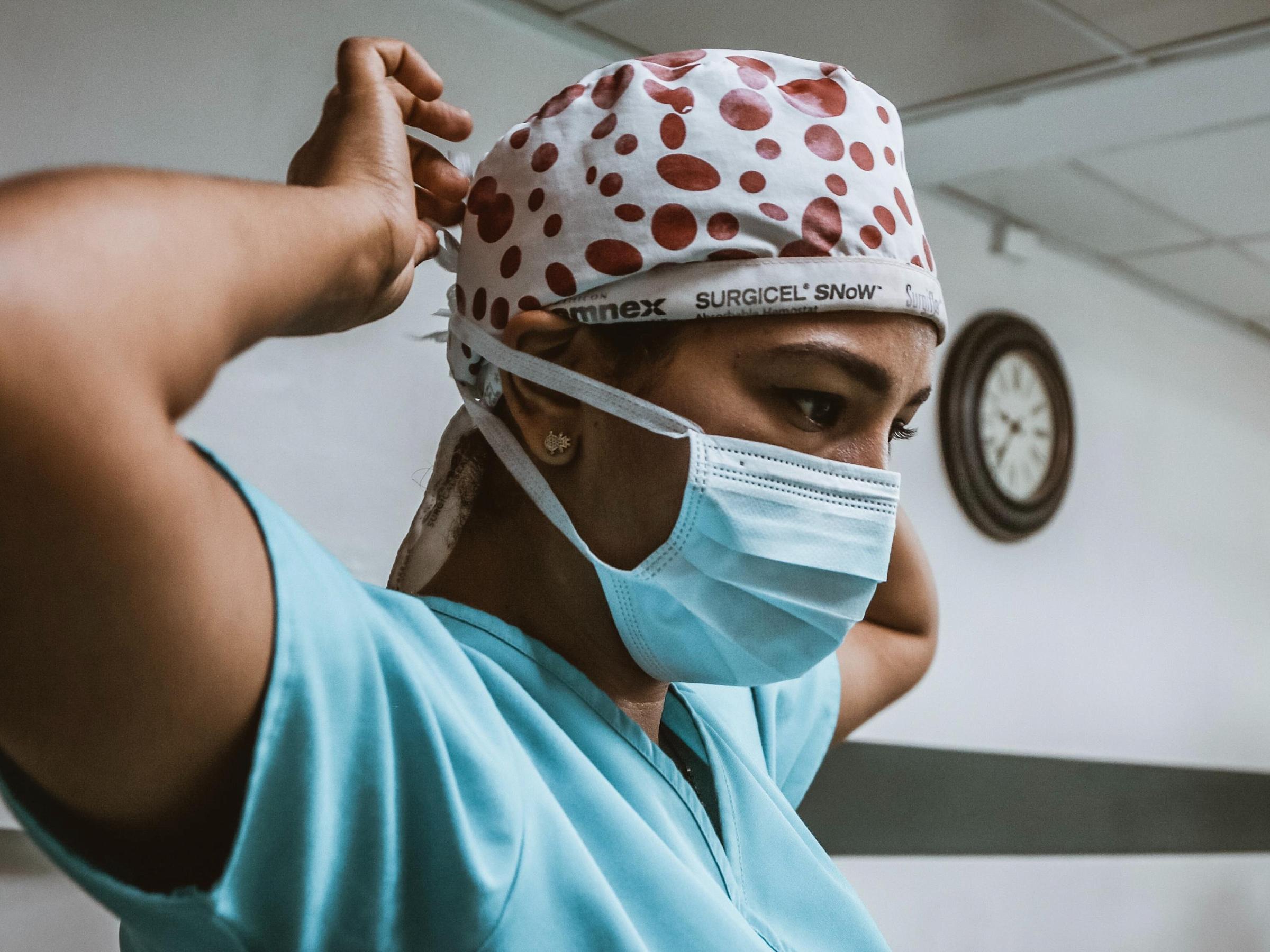 Working with Medical Group Analytics is impacting my ability to deliver on core responsibilities I've been hired to perform: remove barriers, guide & mentor, and create a larger economy of capabilities within my service line.
Medical Group Analytics maintains an archive of its past work. Keeping careful record of a project's documentation and the stakeholder process forms our practice of Knowledge Management.
We view collections of our past work as a bridge to future conversations with customers who see a match between MGA and their evolving analytics questions.
MGA's archives located on the University intranet "PULSE" are an important means for customers to review our wrap-around analytics capabilities at University of Utah Health. We hope you'll select Medical Group Analytics for your future work.