Disability and Access in STEM
(Apr 12, 2022) - Please join us in collaboration with DASTEM for our Inclusive Teaching in Science Seminar on April 12 from 1pm-2pm. We will explore the importance of inclusive classroom practices and their benefits on student well being and success.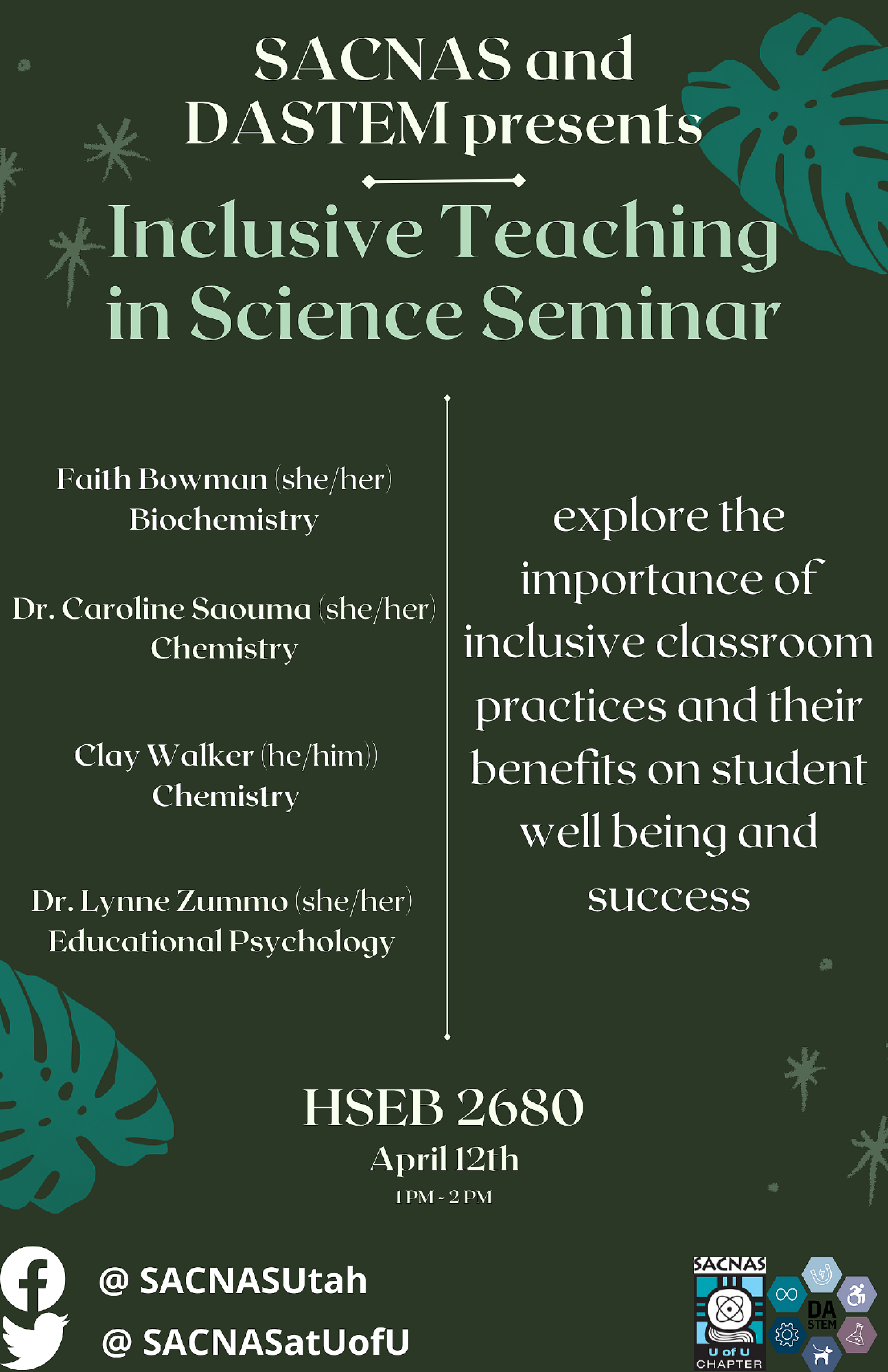 Ice Skating at Utah Olympic Oval
(Mar 18, 2022) - If you're looking to get a taste of the Winter Olympics, join us at the Utah Olympic Oval on Friday, March 18 from 7-8PM for a night of ice skating! Check your email for more details and for a sign-up form!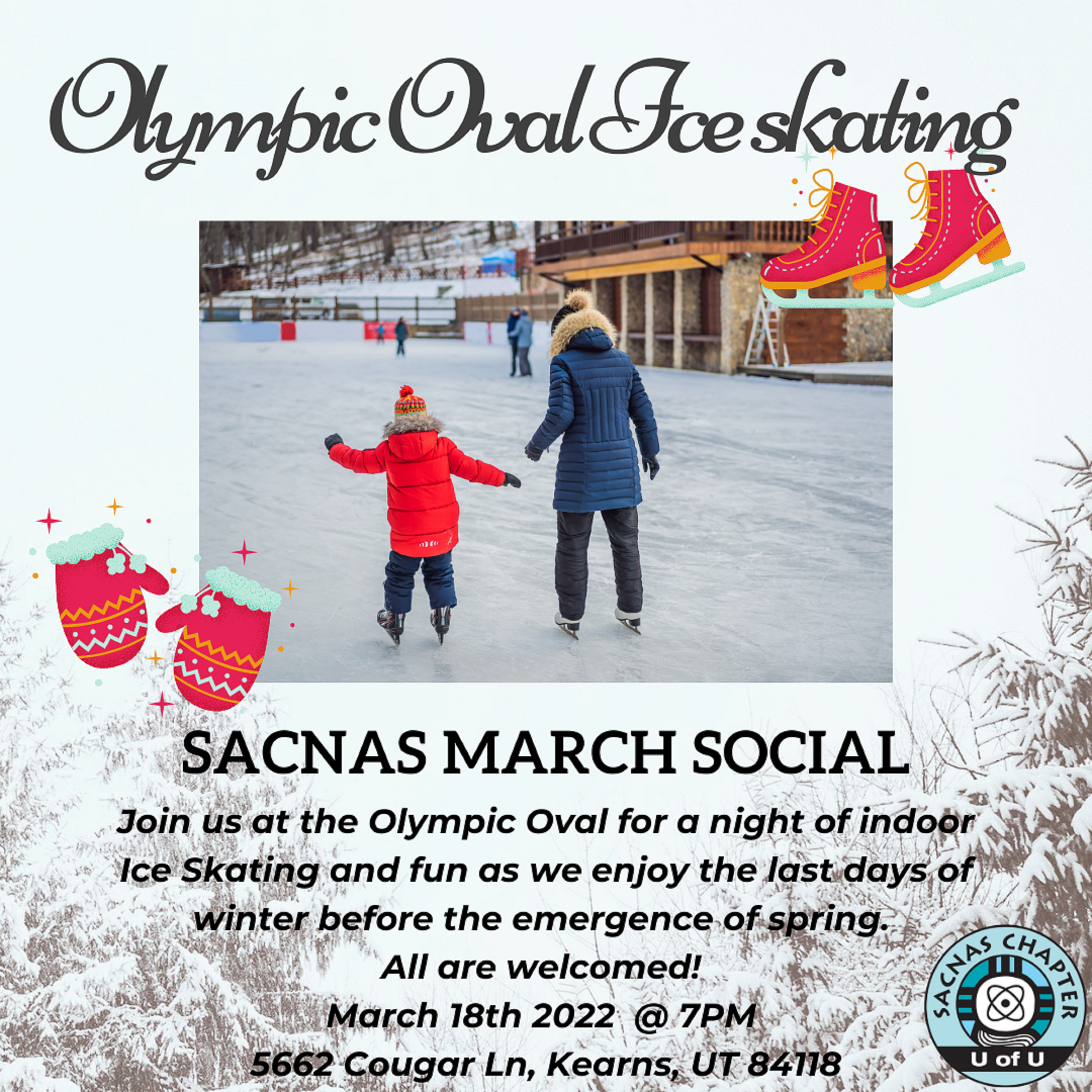 Evening Relaxation Yoga
(Jan 24, 2022) - Please join us for an evening relaxation yoga class on January 24, 7:30pm - 8:30 pm, taught by certified yoga instructor Kristen Mackie! Email us for a Zoom link or check your email!