Research Priority Areas
The 3i Initiative focuses its efforts at the nexus of the fields of immunology, inflammation, and infectious diseases. This nexus is represented by the two pillars of immune deficiency/dysregulation, including innate immunity, and host-microbe interactions, including the microbiome. By strengthening these pillars, the Initiative is able to shift priority areas to match investigator strengths and national funding trends.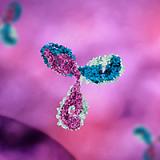 Immune Deficiency/Dysregulation
This pillar includes research and clinical strengths in the broad umbrella of immune deficiency and immune dysregulation. Key disease areas are: inflammatory and autoimmune fibrosis, immune and infectious disorders of the gastrointestinal and hepatobiliary systems, inflammatory and/or immune pulmonary disorders, primary immunodeficiency, and immune dysregulation syndromes.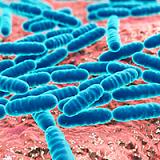 Host-Microbe Interactions
This pillar includes research and clinical strengths that relate to host-microbe interactions in health and disease. The specific classes of microbes being studied include the following: bacterial pathogens, viral pathogens and the immune response to viral infection, eukaryotic pathogens, and mucosal immunology.