Community Engagement as a Core Value
The School of Dentistry (SoD) is the newest of University of Utah Health's five schools and colleges. Founded in 2012, the school was created to develop one of the nation's top clinical and research programs.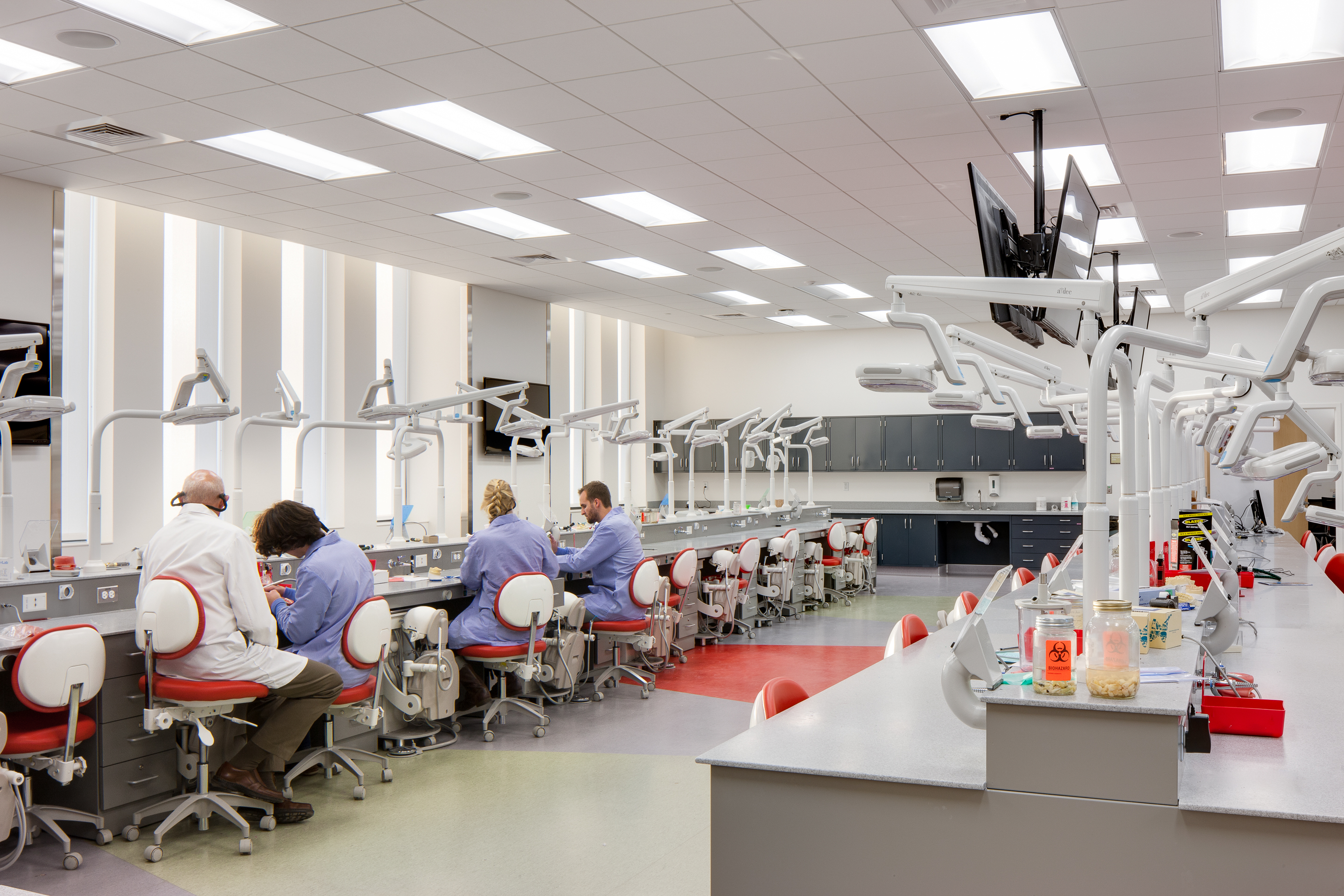 Integral to that mission was a commitment to improve the oral health of all Utahns—especially the underserved. "This is central to who we are as a school," says Wyatt "Rory" Hume, DDS, PhD, dean of the School of Dentistry.
In 2012, SoD welcomed its inaugural class of 20 DDS students. Today, it has 200 students and top faculty members housed in the cutting-edge Ray and Tye Noorda Oral Health Sciences Building—an 85,000-square-foot space that houses a 62-chair main clinic, an ADA-approved dental residency program, offices, and more.
True to its founding mission, the school empowers its faculty, residents, and students to deliver on its commitment to the community in myriad ways. The school's largest outreach program is through the Targeted Adult Medicaid (TAM) program, which serves patients who are in active treatment for substance abuse disorder.
Through a groundbreaking study, School of Dentistry researchers found that patients who received comprehensive oral health care, in combination with treatment for their drug dependence, were much more likely to end homelessness, complete treatment, end their drug dependence, and find a job.
"I don't think many other providers have that type of personal impact on a person's self-esteem and quality of life," Hume says.
The Oral Health Assistance Program (OHAP) is endowed in perpetuity by the Noorda family, generous philanthropists who helped fund the school's building. The program is designed to care for elderly, low-income, and refugee patients. The school also supported legislation that allows blind and otherwise disabled adults to receive dental care.
"Our programs and providers see patients from all backgrounds, and we pass no judgment," Hume says. "We just do what we can to help, meeting the patient where they are and providing compassionate care."
Last year, the school celebrated the opening of the Liberty Community Dental Clinic, which serves adults and students from four Salt Lake City elementary schools. "We want underserved patients in every part of the state to have access to high-quality, comprehensive oral health care," Hume says.
With seven clinical locations from St. George to Ogden—the largest network of any dental school in the nation—the School of Dentistry is committed to expanding access to care.
"Not only can dentists restore health," Hume says, "but we can restore confidence and give patients a higher quality of life."