Navigating health care is hard enough when English is your first language — imagine the difficulty when American Sign is your first language. How can we bridge the linguistic and cultural gaps needed to better care for patients? University of Utah Health is proud to present Language of Care, an amazing story of how a community of Deaf patients are breaking barriers by co-designing their own care with U of U Health researchers.
Language of Care premiered at a sponsored event during the 2023 Sundance Film Festival. Watch the 6-minute short film using the video player above.
Language of Care is the third film in the U of U Health-produced series, New Narratives in Health, designed to bring scientists and artists together to more broadly communicate advances in knowledge. The first film in the series, One in a Million, tells the story of how advanced genomic technologies combined with expert clinical insights vastly improved the quality of life for Tyler, a boy with a rare, debilitating disease. The second film, Meet Me Where I Am, follows Adolphus Nickleberry through his journey at U of U Health's Intensive Outpatient Clinic as he rewrites his story, that had been shaped by health disparities, with help from compassionate providers.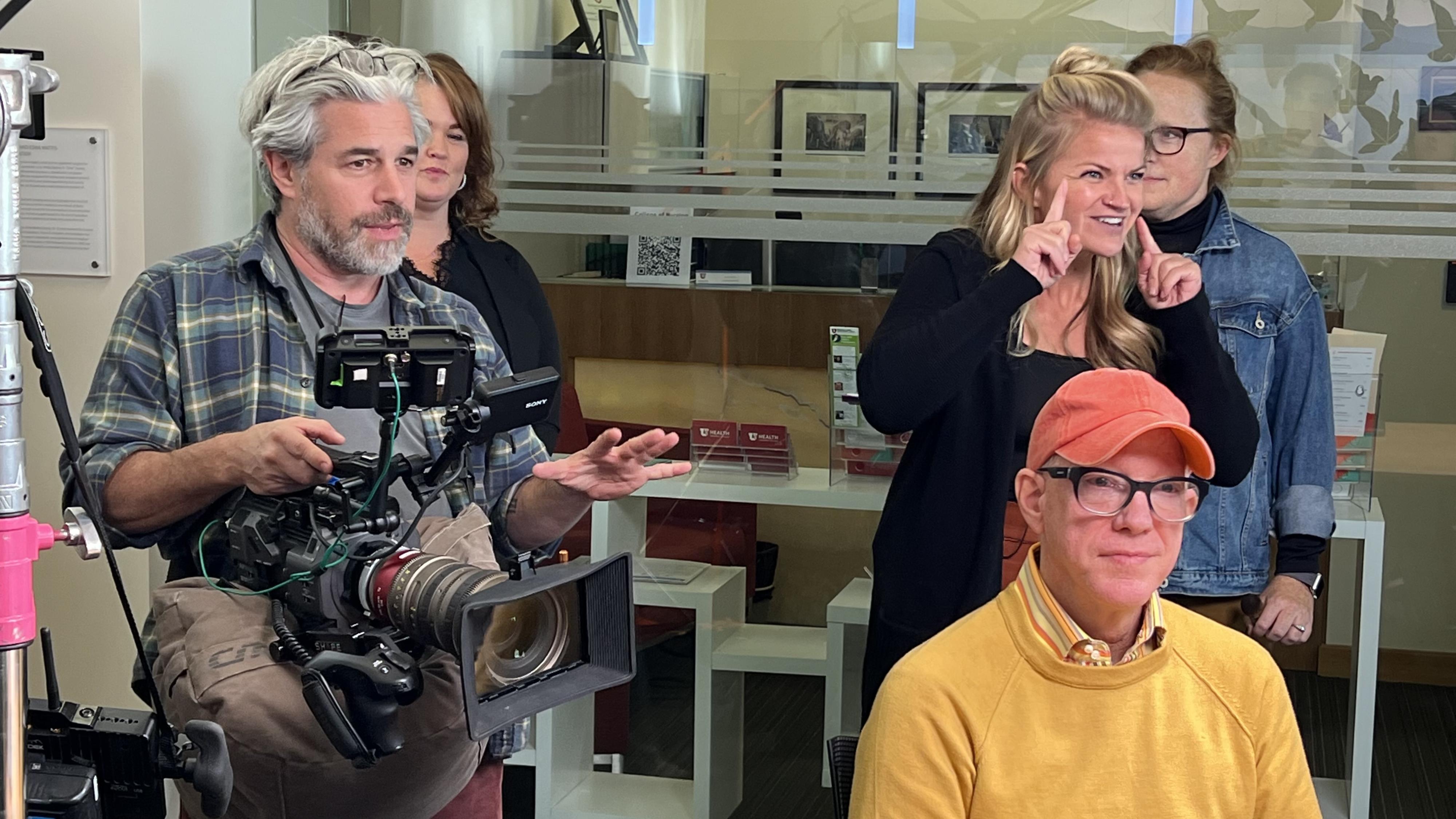 An acclaimed filmmakers and award-winning Sundance Institute veteran traveled to Utah to document the Language of Care story. Filmmaker Ross Kauffman is the Academy Award®-winning filmmaker of the documentary Born into Brothels, Of Medicine and Miracles, and Tigerland, the latter an official selection in the 2019 Sundance Film festival. Language of Care was produced by Robin Honan with executive producers Joe Borgenicht of U of U Health, award-winning documentarian Geralyn Dreyfous, and Heather Kahlert of the Kahlert Foundation.
SUPPORT THE INTENSIVE DIABETES EDUCATION AND SUPPORT PROGRAM
Nearly 40 million people in the U.S. live with diabetes but the majority of Deaf people with diabetes do not have equal access to health care. Deaf Diabetes Can Together, a part of the Intensive Diabetes Education and Support (IDEAS) Program at University of Utah Health, is creating solutions for health equity in the Deaf community. This model is being replicated for rural, Pacific Islander and other under-resourced communities. Your generous donation to IDEAS will support research to create and improve access to culturally competent diabetes care.
Language of Care was funded in part by U of U Health's Driving Out Diabetes Initiative. Driving Out Diabetes aims to prevent individuals and their families from suffering under the burden of diabetes. Through programs in community outreach and education, innovations in clinical care, and pioneering research, the initiative seeks to achieve a diabetes-free Utah.
Read More About DODI