Questions, ideas, suggestions - email us!
CENTER DIRECTOR'S MESSAGE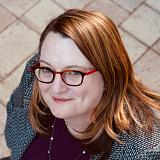 As we did in the last Winter issue of this newsletter, we are happy to highlight the work of one of our longstanding faculty members on the Center's Council of Directors. Margaret "Peggy" Battin has been part of the medical ethics and humanities group at the U since its very beginning. We asked Dr. Battin to share some insights to what has kept her inspired over a career that has led to her being named a "Mother of Bioethics."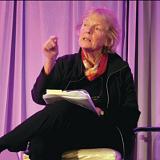 Margaret Battin
I've always loved to write. Indeed, when I was doing a PhD in Philosophy many years ago—this was at the then brand-new campus of the University of California at Irvine—I went to the Dean of Humanities, saying that I'd been doing a fair amount of fiction writing and could I do an MFA in Fiction Writing concurrently with the Philosophy PhD—he thought for a moment, said, well if you do all the requirements for both programs, why not?-- it took an extra year; but the lessons of that dual track remain with me, studying philosophy and fiction writing at the same time.
For example, it's from Plato that I've developed a love of thought experiments. Plato has this wonderfully capacious ability to think about alternative social arrangements, something I still love to do. It's evident in many of the papers and books I've done, even in the book on global-scale reproductive issues I'm bringing out now. There's a sense in which this is straight out of Plato, to think about how the world could be different (and better) with adroit changes in social arrangements. In Plato's case, it's about things like prohibiting the rulers from having silver or gold; in my case, it's about imagining what the world would be like if all pregnancy were opt-in, thanks to various forms of long-acting reversible contraception entirely under the personal control of the user, both female and male, rather than 45% unintended pregnancy rate as is now the case in the US and, at varying rates, around the globe.
But it's from Aristotle that I've learned about engaging ways of writing, particularly from his account in the Poetics of the structure of Greek tragedy. His advice is elaborate and complex, but from it I take the most basic plot-shaping advice. Don't start with extended amounts of background, I've learned, though that's common in contemporary pedantic academics; start with the problem. Then fill in whatever background is really necessary while you build the problem to a crisis, and then—this is your job as a philosopher—show how to resolve the problem, that's the denouement. This is how to involve the modern academic reader, beyond the ancient Greek theatergoer, in not just watching the problem unfold, but working to resolve the problem itself,
Of course, using these strategies hasn't been possible in all twenty or so of the books, and dozens of papers, I've written over my forty years or so in academia. Some are joint-authored, joint-edited, or are collections: for many, for whatever reasons, I can't really make use of the lessons I've learned from Plato and Aristotle. But in the solo-authored work you'll see some traces of these ancient philosophers' legacy, a real delight in both thought-experiments and at the same time in problem-solving. I write in a lot of areas of applied ethics--on bioethics itself, on various areas of professional ethics, on religion as seen through the lens of professional ethics, on drugs—prescription, over the counter, common-use, and street, party, and illegal drugs—including a Plato-style thought experiment about how to make things better. I've used a thought experiment in thinking about transmissible infectious disease in a big volume written together with Division of Medical Ethics colleagues Leslie Francis, Jay Jacobson MD, and also Charles Smith MD, The Patient as Victim and Vector. I've written buckets on end-of-life issues, including suicide, euthanasia, disability issues, and medical aid in dying, including a rather wild thought-experiment paper with colleague Brent Kious, MD, on approaches to Alzheimer dementia.
And that book that's a huge thought experiment on global-scale reproductive issues? It's called Sex and the Planet. What Opt-In Reproduction Could Do for the Globe, and will be appearing May 28, 2023, from MIT Press.
In short, I've always loved to write. I think this is the best possible life, at least for me—to be able to think, talk, discuss and write, and especially to be able to do so about whatever issues you think are important and deeply compelling. I especially love doing so when you can use a thought experiment as a way of resolving really difficult social and moral problems, all in the interests of making the world a better, ethically seen, a better place.
more details
Check back often so you don't miss out on our collaborative events!
click "Learn More" for details
Wednesday
December 13, 2023
Literature & Healthcare Discussion Group
Our DECEMBER Literature & Healthcare Discussion will feature:, Book:&#...