Educational Programing at CMI
Educational programs at the Center for Medical Innovation combine the brightest minds from the University of Utah to constantly expand horizons and continue a legacy of pioneering medical innovation.
Offering a spectrum of opportunities to learn, CMI programs give students, faculty, clinicians, and community members the chance to develop best-practices, refine business models, and understand what it takes to bring a transformative idea from concept to application in today's health care ecosystem.
Student Fellowships
Offering students the chance to learn by doing, the Center for Medical Innovation facilitates multiple fellowships to provided experiential learning opportunities in engineering, regulatory affairs, supply chain value analysis, and development of the Bench to Bedside competition.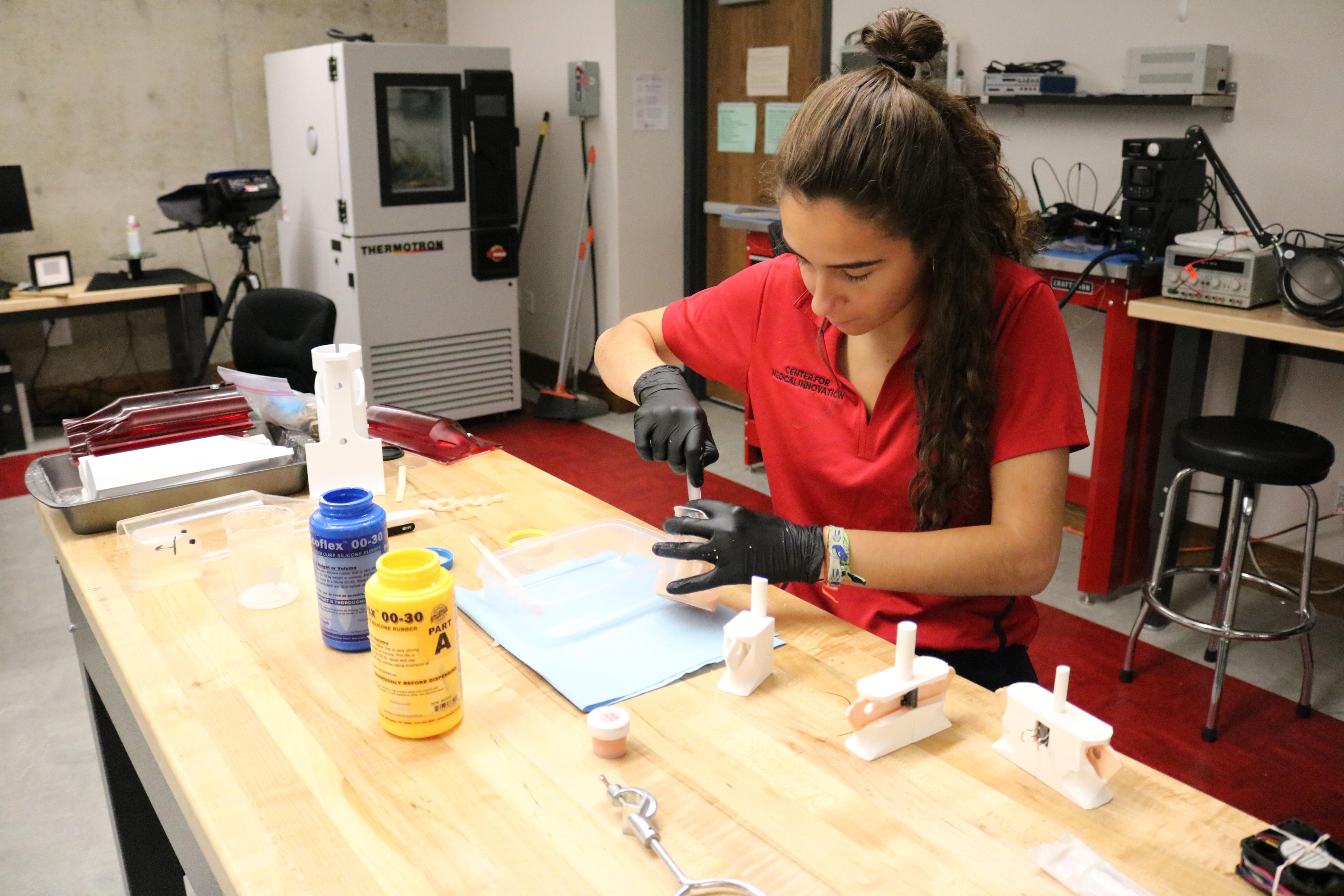 Bench to Bedside
Utah's premier health care innovation competition, the Bench to Bedside (B2B) program offers students from all backgrounds the opportunity to learn from health care professionals about the problems facing day-to-day patient care, and develop tangible, innovative solutions.