Center for Medical Innovation first at University of Utah to offer advanced 3D printing technology from Formlabs
The Center for Medical Innovation (CMI) is the first to offer the Fuse 1 from Formlabs, a 3D printer which uses powder instead of filament or resin to create parts for both prototyping and end-use production applications.
Housed at the Gary L. Crocker Prototyping and Design Lab at the Center for Medical Innovation, the new technology opens up new opportunities for students, researchers, clinicians, and engineers at the University of Utah.

Offering the ability to create 3D printed parts without the need for supports, the Fuse 1 is the first printer from Formlabs to utilize Powder Bed Fusion (PBF) technology.

Different from a resin or filament printer which requires support structures to be built simultaneously with the final part, powder bed fusion technology uses the "raw" powder material to support the part on each layer, encasing the solid printed part into the powder.

The powders used in PBF are typically thermoplastics also found in traditional injection molding - in this case, the Fuse 1 at CMI will use Nylon 12. Because of Nylon 12's durability and the high strength resulting from powder bed fusion technique, parts printed on the Fuse 1 at CMI can be used for both prototyping and end-user applications. In addition to devoting less material to waste products of support structures, 70% of the unfused powder in each build envelope has been recycled from previous printing jobs.
After a month-long calibration process, the Fuse 1 is now ready for widespread utilization by the campus community. But some groups have already taken advantage of the new technology.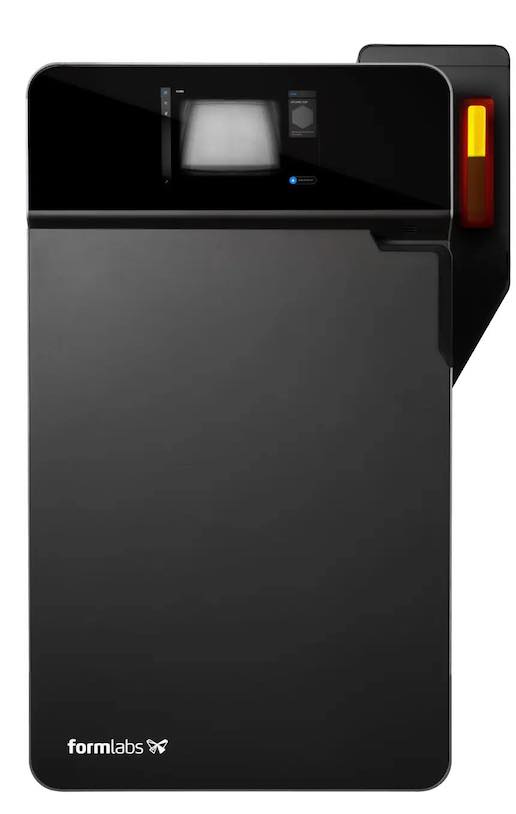 This year six of student teams in this year's Bench to Bedside competition used the Fuse1 to build their prototypes. This includes the winning team SoundPass, and their ultrasound probe to help guide neurosurgeons placing catheters in a patient's brain after severe head trauma.
CMI is currently the only place to see the Fuse 1 operational in the Intermountain west, and the first department at the University of Utah to have this technology publicly available to students, faculty, and industry partners.
To schedule a visit and see the Fuse1 printer in-action, or to learn more about how PBF technology could change your workflow, please contact Dillon Despain or cmiprotolab@utah.edu 
More information about the material properties of parts printed on the Fuse1 and all of the prototyping capabilities available at the Crocker Prototyping and Design lab can be found here.