How We Are Advancing
ENRICH EXPERIENCES • COMMITMENT • LEADERSHIP
Members of our University community are determined to research, challenge, and eradicate systemic sexism, racism, and bias and the resultant health disparities, while proactively and creatively developing institutional actions, policies, and funding mechanisms that extend support for the University of Utah's ongoing commitment to equity, diversity, and inclusion.
Addressing these issues will improve outcomes for all patients, creating equity among historically marginalized groups (i.e. Black or African American, American Indian or Alaska Native, Native Hawaiian or Pacific Islanders, Latinx [Hispanic or Latino], Southeast Asians, LGBTQ+ community, differently abled and disabled people, women, and other excluded populations) and help us become the campus of choice for learning and employment.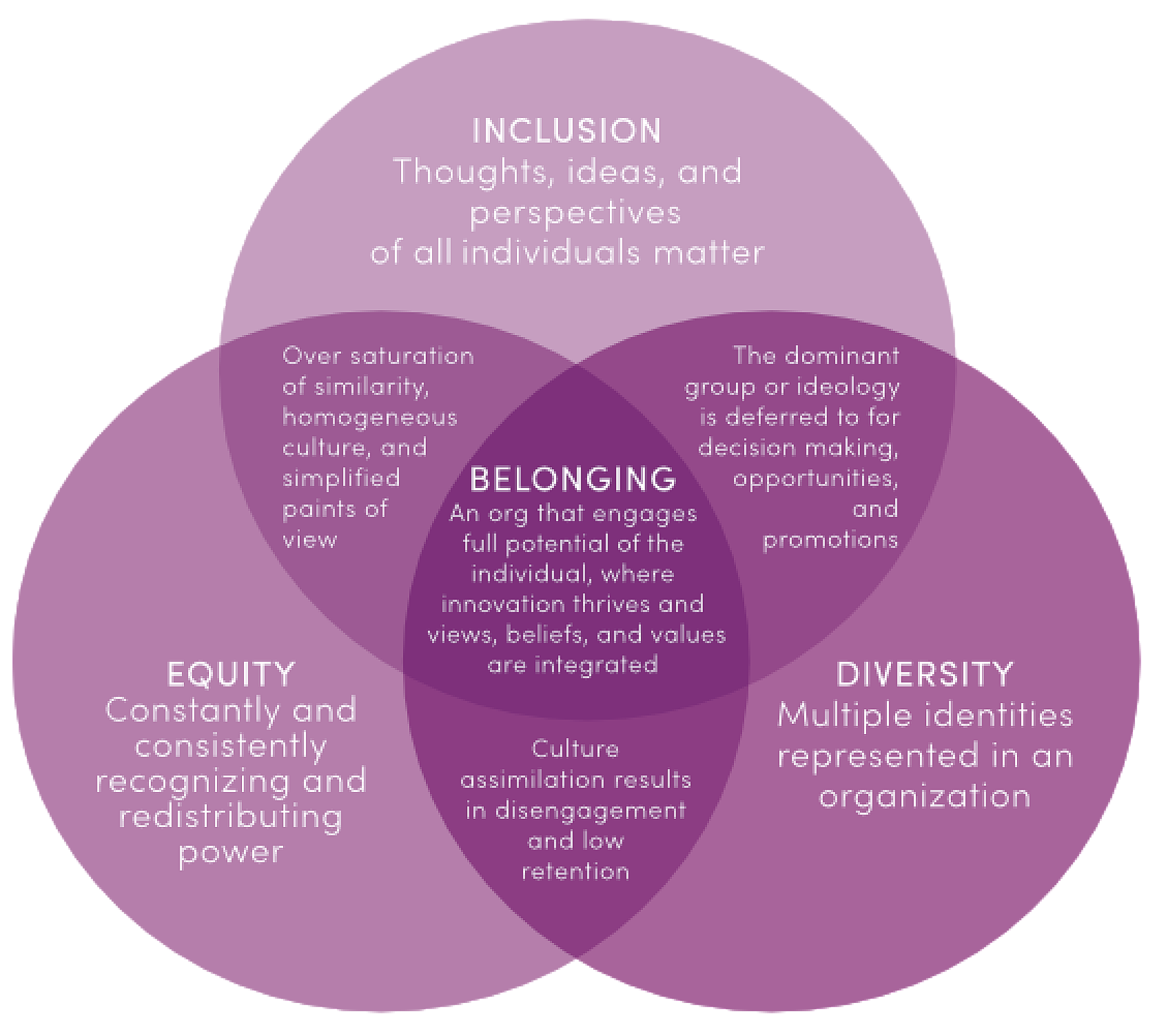 Outcomes We Seek for 2025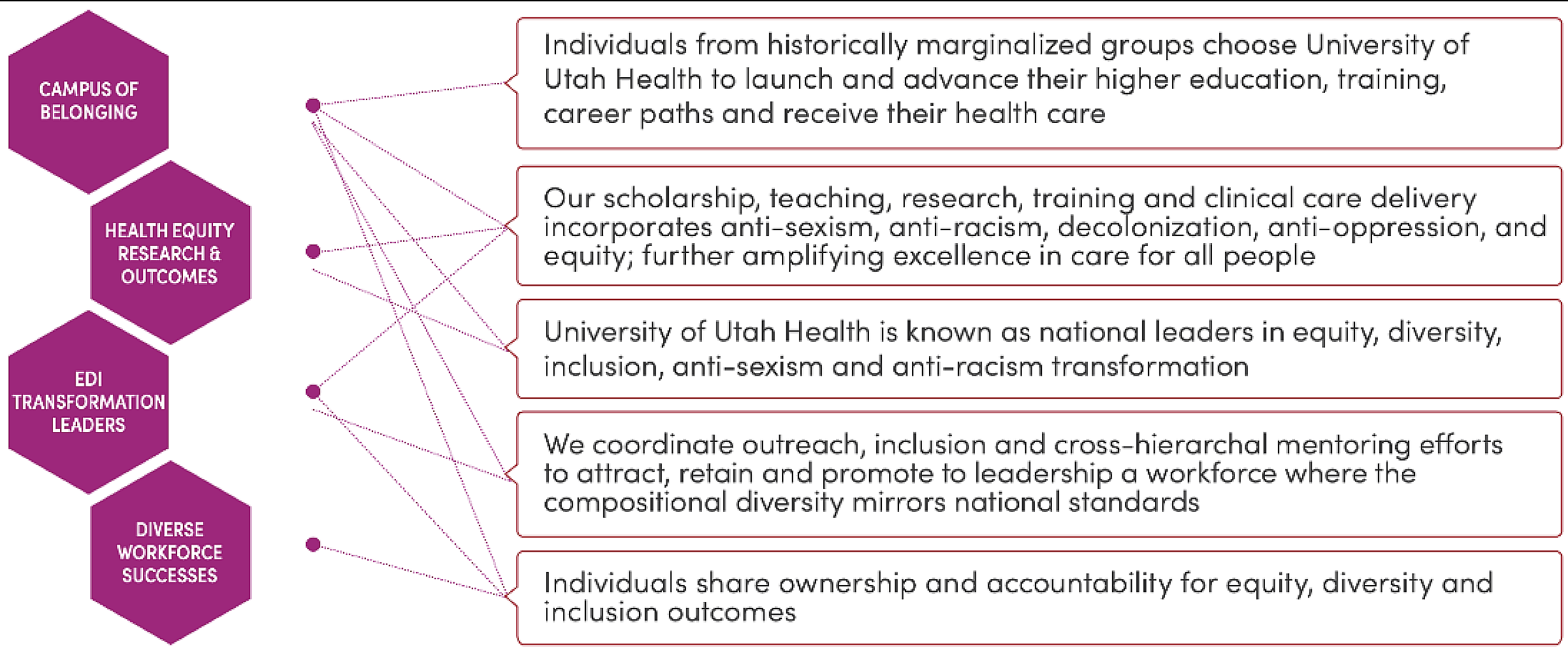 Our Directed Steps in 2021
Deeper Ties
Strengthen cross-hierarchical student- and staff-mentoring programs.
Propose and implement policy revisions from anti-racism workgroups.
Establish an anti-sexism commission to review and implement policy change.
New Solutions
Receive national recognition for excellence in culturally inclusive clinical care.
Achieve higher status in Human Rights Campaign health equity index.
Create a Council of EDI Associate Deans/Directors to foster and enrich EDI work to ensure consistency and enhance coordination.
Organizational Excellence
Ensure placement of women and underrepresented employees in leadership.
Appoint equity, diversity, and inclusion voices to all decision-making bodies within University of Utah Health—with a focus on women and underrepresented employees.
Each college, department, and division will refine mission and vision statements to include EDI elements, including anti-racism and anti-sexism language, and create an associated EDI action plan.