Equipment Use Guidelines:
Students must complete an online training program before gaining access to the Innovation Lab. This course is offered free of charge and is taught using the Canvas platform. To enroll in the Canvas training course, please contact the lab via email cmiprotolab@utah.edu
CMI personnel will operate heavy and specialized equipment such as CNC mill, CNC lathe, Epilog laser, & 3D printers for students when requested.
Students may use general prototyping equipment including drills, hammers, saws, soldering equipment, oscilloscopes, etc. at the lab in the workspaces provided
Formlabs Fuse 1
Build Volume (Width x Depth x Height) : 6.5 in x 6.5 in x 11.8 in (165 × 165 × 300 mm)
Layer Resolution: 110 microns (0.004 in)
Laser Spot Size (X & Y Resolution): .0033 in
Materials: Nylon 12 powder prepared by Formlabs
How it works: Powder Bed Fusion (PBF)
The printing area (known as a build envelope) heats to just below the melting point of the powder. Once it reaches temperature, a small amount of powder is distributed across the bottom of the build envelope for insulation.
Ready to start printing, the machine begins depositing the powder layer by layer across the entire printing surface. On the Fuse1, the layer thickness is 0.004", or 110 microns.
After a layer of powder has been deposited, a laser will selectively fuse the cross-section of the part for that individual layer. It may fuse a layer for only one part, or it may fuse many different parts in different areas at this layer.
When the laser finishes fusing the cross section for each part in this layer, the build platform will lower itself 0.004" and another layer of powder will be deposited. The laser will again fuse only the powder necessary for the geometry of the part on this layer.
This process of fusing layers and depositing powder will continue until the entire build envelope has been filled. Because the entire print area is covered in powder on each layer, the solid, fused parts are supported by the unfused powder - no need to build extra support structures like with resin or filament printers.
The build envelope must cool down before the printed parts can be removed from the unfused powder. This minimizes the risk of parts warping shape, and ensures printed parts meet the specified material properties (including durability).
Formlabs Form 3
Build Volume: 5.7 x 5.7 x 7.3 in
Layer Resolution: Up to .001 in
Laser Spot Size (X & Y Resolution): .0033 in
Materials: Variety of proprietary Formlabs materials that simulate hard plastics and flexible rubber, among others.
Fusion3 F400
Our fleet of robust Fusion3 F400 printers are great for rapid prototyping.  Parts printed on the Fusion3 F400 FDM printers are less expensive than the Stratasys.
Build Volume: 14 x 14 x 12.6 in
Layer Resolution: Up to 20 microns
Materials: ABS, PLA, Polycarbonate. Inquire for specific colors and availability.
Ultimaker 3 Extended
Our dual-extrusion 3D printer is ideal for printing sophisticated parts and internal cavities.  With the capability of printing water-soluble support, your part is submerged in water to dissolve all support features.
Build Volume: 197 x 215 x 300 mm
Layer Resolution: Up to 20 microns
Materials: PLA, Nylon
Epilog Fusion Fusion Pro Laser
The Epilog Fusion Pro 48 laser is capable of engraving and cutting a wide range of materials. This top-of-the-line laser system includes both a 120 Watt CO2 laser and a 50 Watt fiber laser.
Specs:
Workable Area: 48" x 36"
Power: 120 Watt CO2 & 50 Watt Fiber
Materials able to be cut:
Plastics (see user manual for details)
Wood
Materials able to be engraved:
Plastics
Wood
Some Metals
For more information see the Epilog Laser User Manual.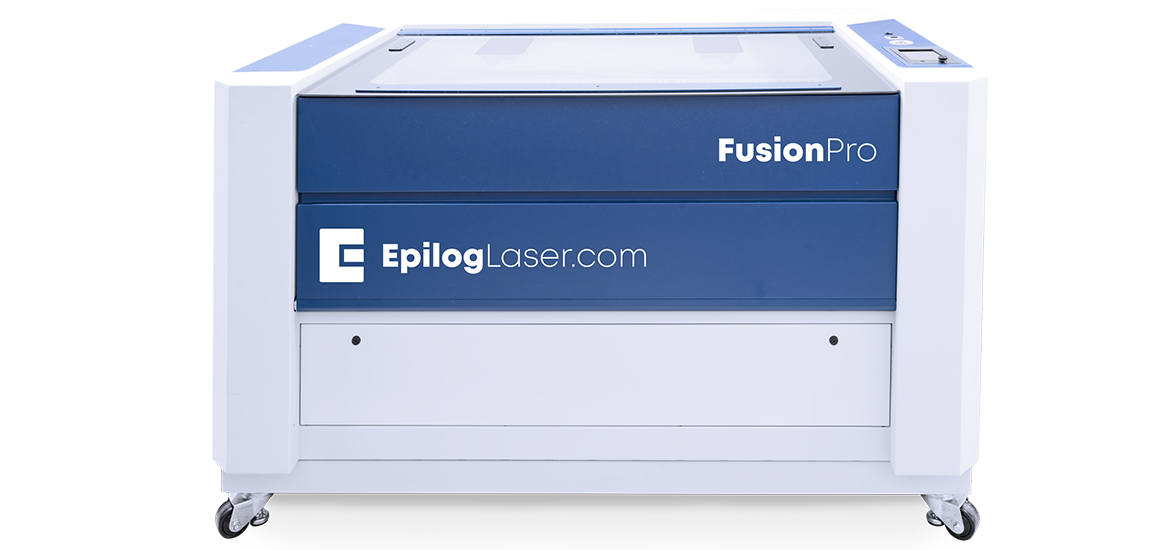 We are pleased to offer CNC equipment for precision machining. For more information regarding stock availability, set-up, and secondary machining costs, please contact cmiprotolab@utah.edu directly.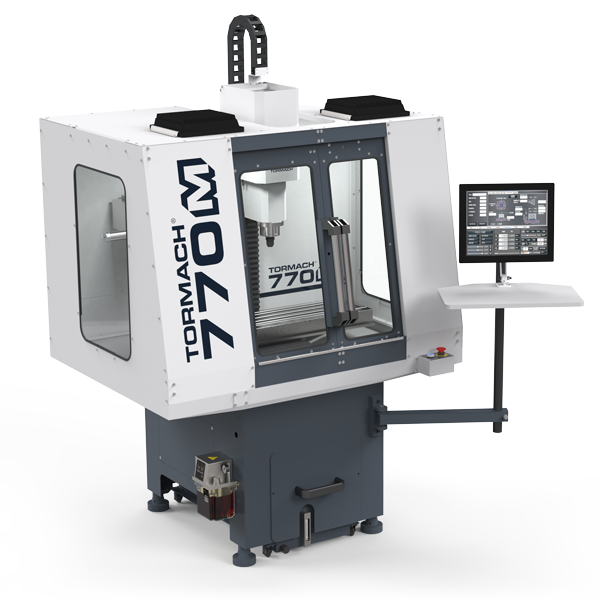 4-AXIS CNC MILL
X-Axis: 14 in. (356 mm)
Y-Axis: 7.5 in. (191 mm)
Z-Axis: 13.25 in. (337 mm)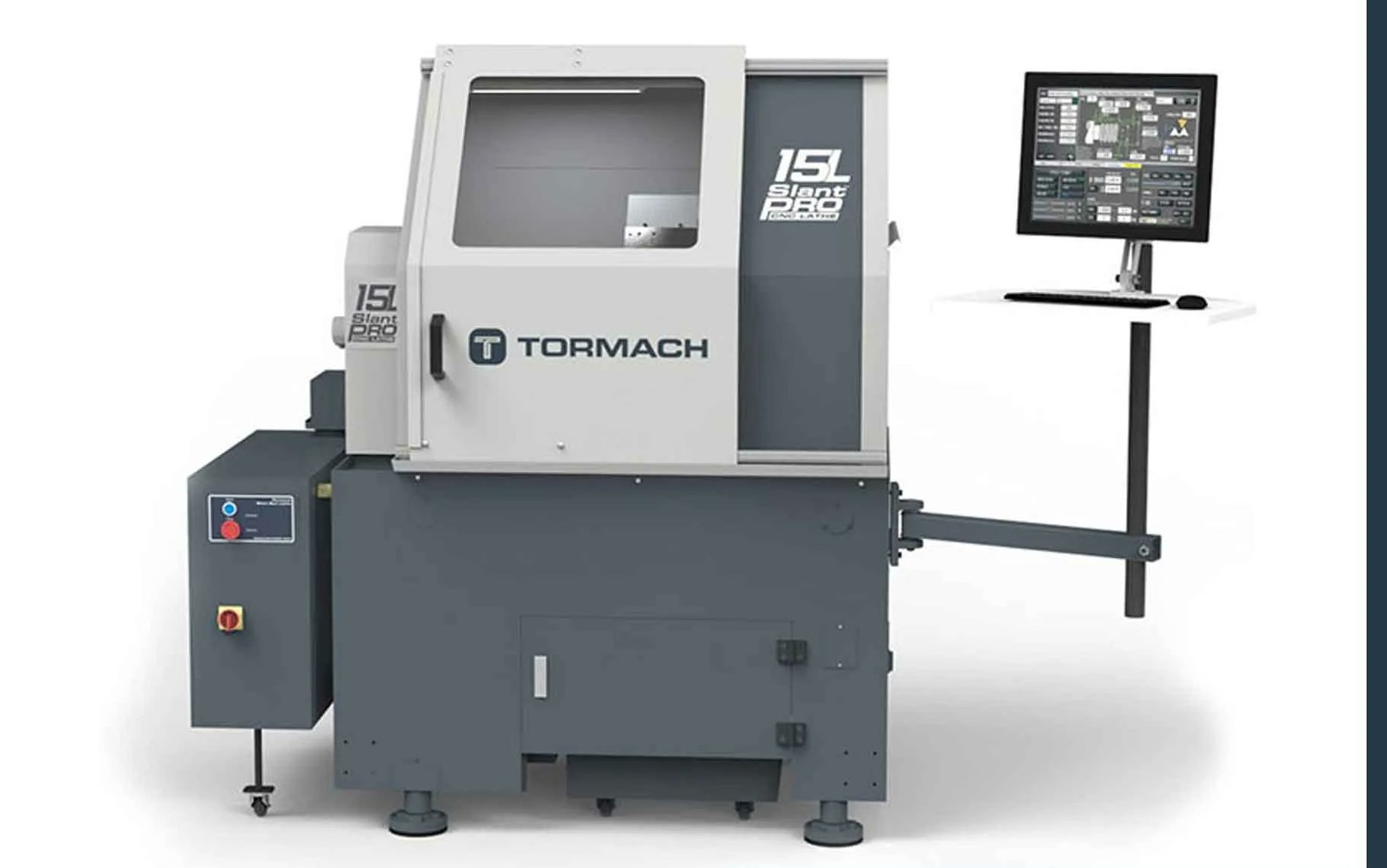 CNC Lathe
X-Axis Travel: 10 in. (254 mm)
Z-Axis Travel: 12 in. (305 mm)
Recommended Chuck Size: 6 in. (152 mm)
The Gary Crocker Innovation and Design lab houses a wide range of quality tools and equipment for fabrication of proof-of-concept, first-generation, and even short-run productions of pretty much anything.
For access to the tools and workspaces offered at the Innovation and Design lab, please contact cmiprotolab@utah.edu.
---
Heavy Equipment

Hand Tools

Measuring Tools

Craftsman 14" Vertical Bandsaw

Cordless Drills

Rulers

JET Horizontal Bandsaw 814

Cordless Circular Saw

Calipers

JET Variable Speed 15" Drill Press

Dremel tool

Micrometers

Ryobi bench-mounted Disc & Belt Sander

Screwdrivers

Machinist Gauges

Soldering & microelectronics

Compass

Wrenches

Levels

Sockets

Bench Vise
We also have an assortment of adhesives, fasteners, taps/dies, and anything you need to complete your prototype.
HDI Advance 3D Scanner
Ideal for "reverse engineering", the HDI Advance R1x 3D Scanner allows for capturing high definition models of a physical object. The 3D scanner uses a pair of machine vision cameras for capturing high resolution and accurate 3D scans.
Specifications:
- The R3x model captures a single scan at up to 45μm (0.0018") accuracy and generates up to 2.6 million points (5.2 million polygons) per scan.
- File outputs: PLY, OBJ, STL, ASC, FBX, 3D3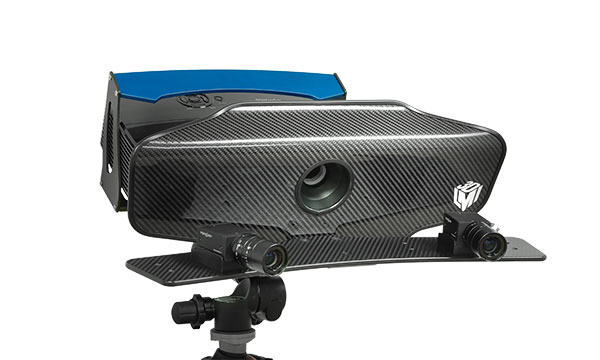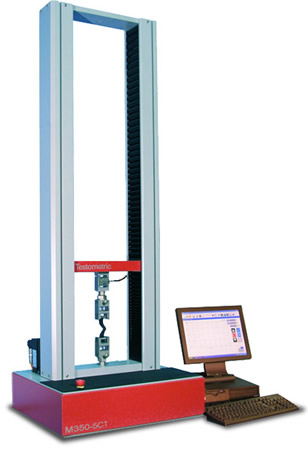 Materials Testing
The M350-5 range of twin column, computer controlled universal materials testing machine using Testometric's feature-rich winTest™ Analysis software running under the Windows™ operating system. Test setups are fully configurable and simple or more complex multi-stage test routines are controlled using the standard PC serial interface.
Specs:
Machine Capacity: 5kN
Speed Range: 0.001 to 2000mm/min in steps of 0.001mm/min
Crosshead Travel: 1100mm
Throat: 295mm
Environmental Testing
The Thermotron SM-8-8200 Humidity Chamber provides a flexible range of simulated environmental conditions which can be tailored to a variety of quality standards specifications.
Specs:
Internal Dimensions: 24 in x24 in x 24in
Temperature Range: -70°C to 180°C
Humidity Range: 10% to 98% relative humidity