The health landscape has changed markedly in recent years, placing greater attention on team-based approaches to provide the strongest clinical care possible. Thus in 2016 the Department of Nutrition and Integrative Physiology partnered with the Department of Family and Preventive Medicine launched a new program in Culinary Medicine, which aims to integrate students throughout the Health Sciences (Medicine, Pharmacy, Nutrition, Nursing, Occupational Therapy, etc.) in a kitchen environment to explore the impact of food and nutrition on specific health outcomes.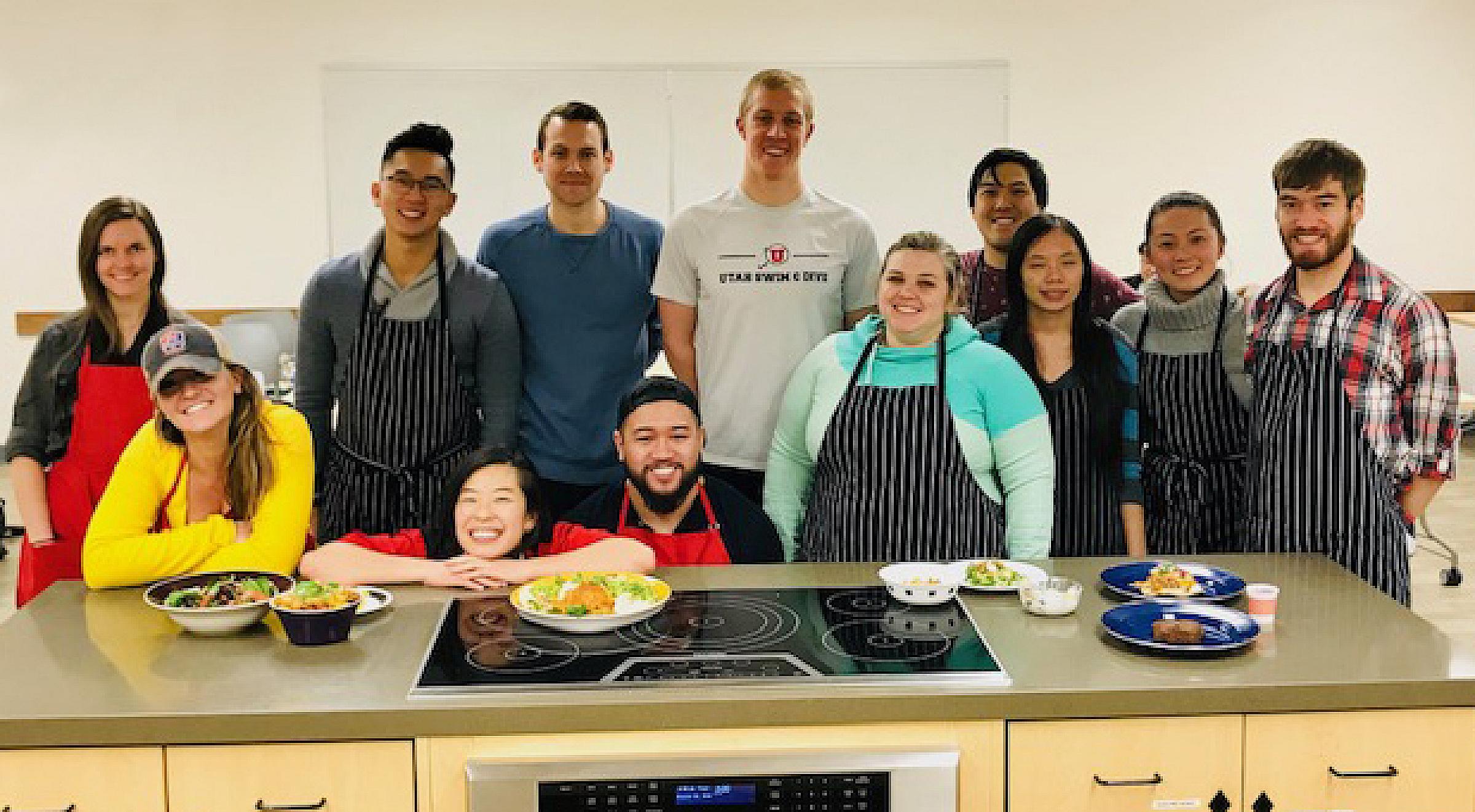 This course teaches students the basics of evidence-based nutrition as it relates to the real-world problem of food. It goes beyond macro and micronutrients to analyze how nutrition translates into real food choices and reasonable patient advice regarding what, when, why, and how to eat. Culinary Medicine takes place in a cooking kitchen, where students prepare and enjoy meals while discussing the science of nutrition and how to help patients make health behavior change.  
A unique strength of the University of Utah's Culinary Medicine course is that it emphasizes an interprofessional environment. Developed and instructed by registered dietitian faculty from Nutrition and Integrative Physiology and family physician faculty from the School of Medicine, the course is open to all health science students. Another unique strength of the course is that through medically and culturally diverse case studies and role playing, students practice counseling skills in a safe, non-judgmental environment. Course feedback has been resoundingly positive. Students comment on increased competence in speaking with patients about nutrition and lifestyle, as well as improved self-care.
The Culinary Medicine program is continuing to grow its community-engaged learning experiences for students who have completed the course. Students develop and implement community culinary medicine cooking classes. These community classes aim to provide hands-on nutrition education and practical culinary skills for populations experiencing high disease risk. Not only do these experiences enhance the learning experience of future health professionals, they also positively impact the health outcomes of community members.