Learners learn best in an environment that suits them and the learning objectives. To realize the Exceptional Learning Experience, MedEdMorphosis is refreshing and unifying the medical education program.
MedEdMorphosis is an umbrella for activities that will help overcome common challenges in medical education:
Vulnerabilities exposed by the COVID-19 pandemic
Health disparities associated with racism or a lack of diversity, equity, and inclusion
Challenges in the learning environment, including mistreatment
An increasingly competitive residency Match
Workforce demands for providers, especially in rural and underserved areas
Burdens of debt on medical school graduates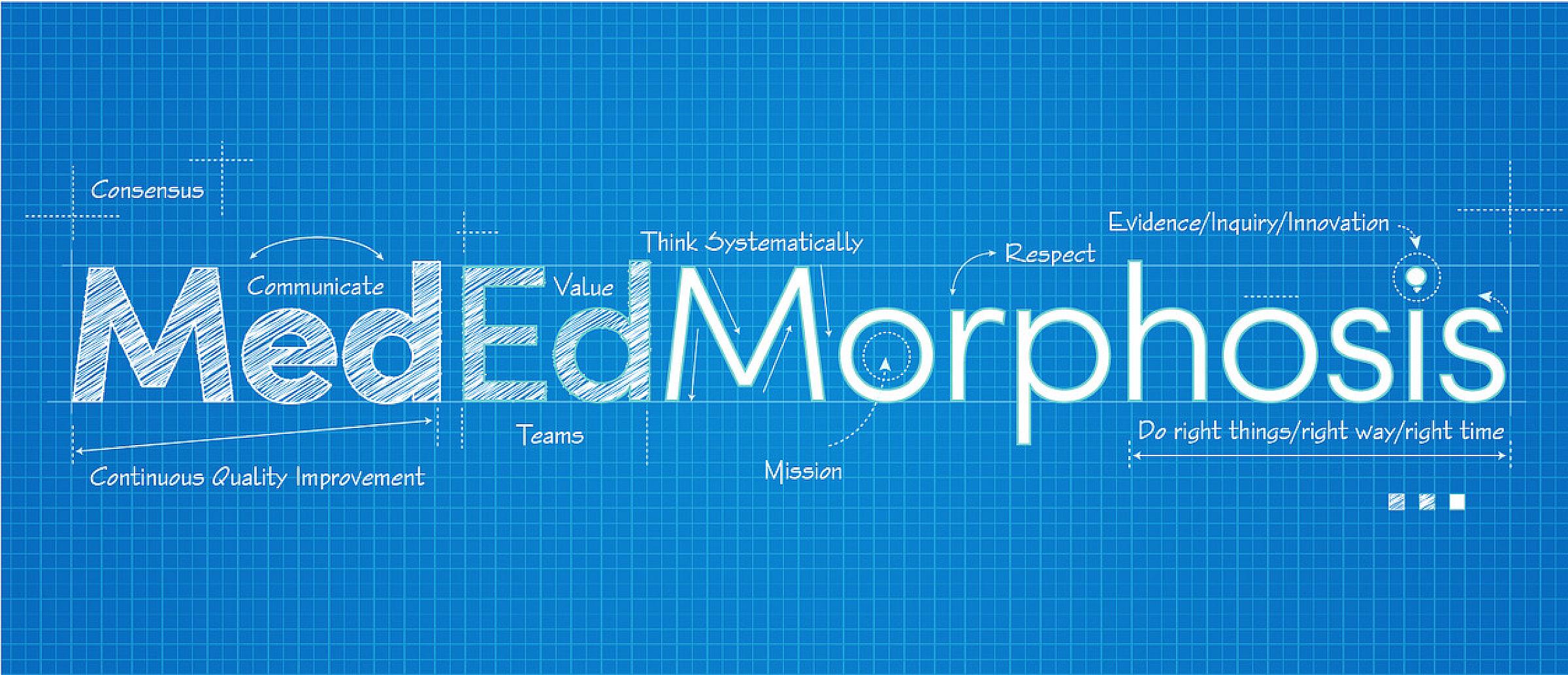 But it's not only about overcoming challenges. MedEdMorphosis also seeks ways to leverage positive changes:
Step 1 scores reported as pass/fail after January 2022
Advancements in digital technologies
New resources provided through generous philanthropy
Opportunities afforded by a new medical school building
A Brighter Vision Focused on Outcomes
Optimizing medical education requires us to see with new eyes. Stumbling blocks will always exist. We work strategically to overcome them, together. New opportunities will also exist. We innovate to maximize benefits for students and patients.
A focus on goal-centered transformation will realize desired outcomes:
Anti-racism, diversity, equity, and inclusion
Learning partnerships with providers and health systems, including in rural and underserved areas
Value-driven, science-based, technology-enhanced, exceptional learning experiences
Flexible, mastery-based advancement which fosters professional identity development and ensures readiness for successful careers
Underlying this comprehensive MedEdMorphosis are core principles guiding how we approach challenges and opportunities:
Communication allows us to be transparent, listen, share, resolve, thank, and celebrate.
Consensus-building helps free us from concepts no longer in-sync with societal needs, technologies, and learner expectations.
Consideration of value allows us to redirect resources to maximize benefits for all stakeholders.
Continuous quality improvement means that we're always looking for ways to do and be better.
Doing the right thing, in the right way, at the right time refines our process of pursuing excellence and helps us capitalize on our strengths.
Embracing evidence, inquiry, and innovation ensures we're never afraid to evoke challenge, promote calculated risk, and push creativity.
Remembering the mission helps us maintain a shared understanding, respect and commitment to our work.
Respecting and supporting individuals as equals acknowledges our implicit biases help each other make honest efforts to compensate for them.
Teamwork allows us to use our individual perspectives to strengthen each other and make decisions that help us succeed, together.
Thinking systemically keeps our eyes on the big picture, recognizing that medical education is composed of and contributes to numerous interacting systems.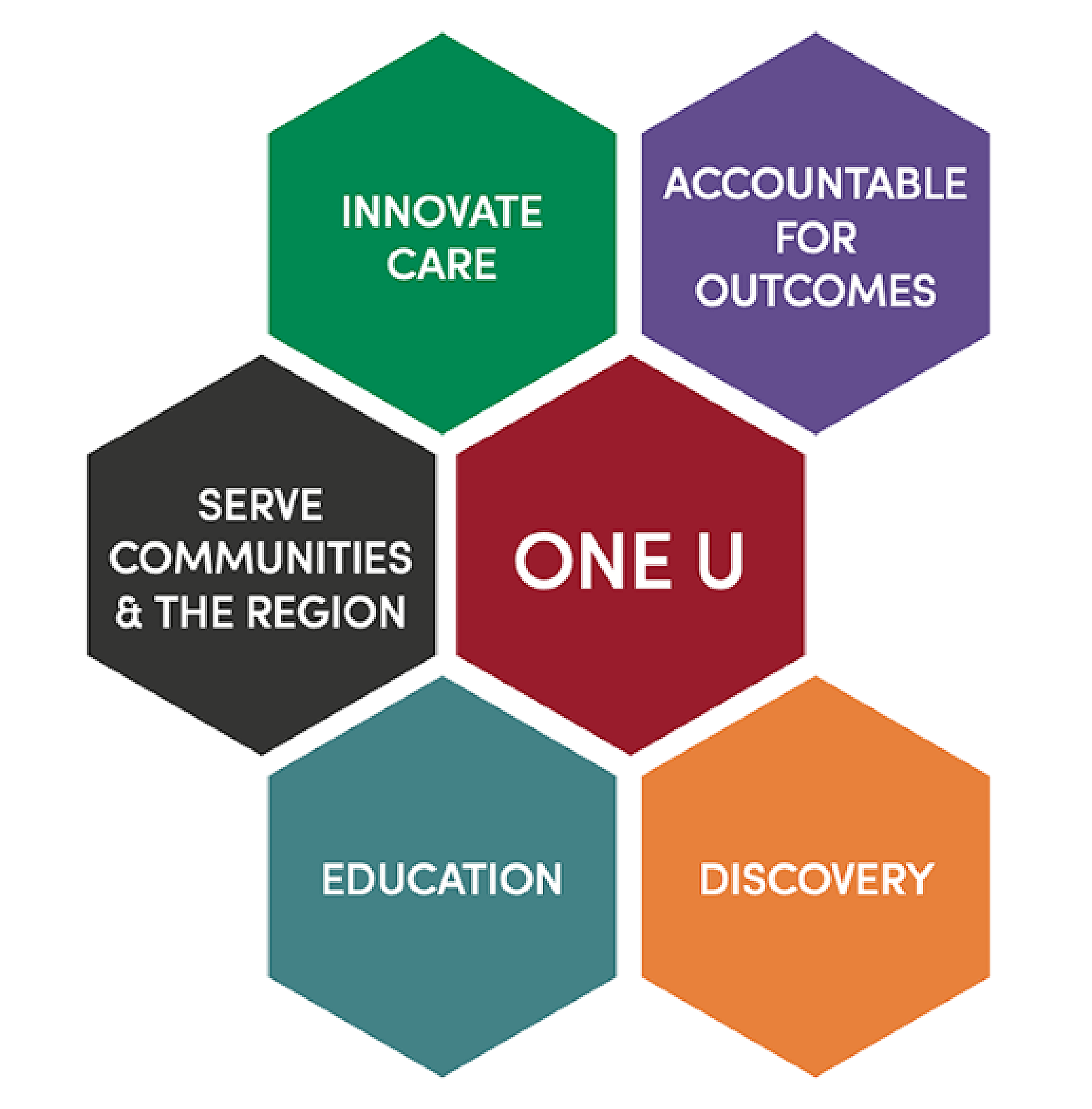 MedEdMorphosis engages students, trainees, staff, faculty, and leaders. Intersecting groups of people help insure that all voices are heard and responsibilities are appropriately delegated.
The timeline for MedEdMophosis—past, present, and future—includes important factors that inform the initiative.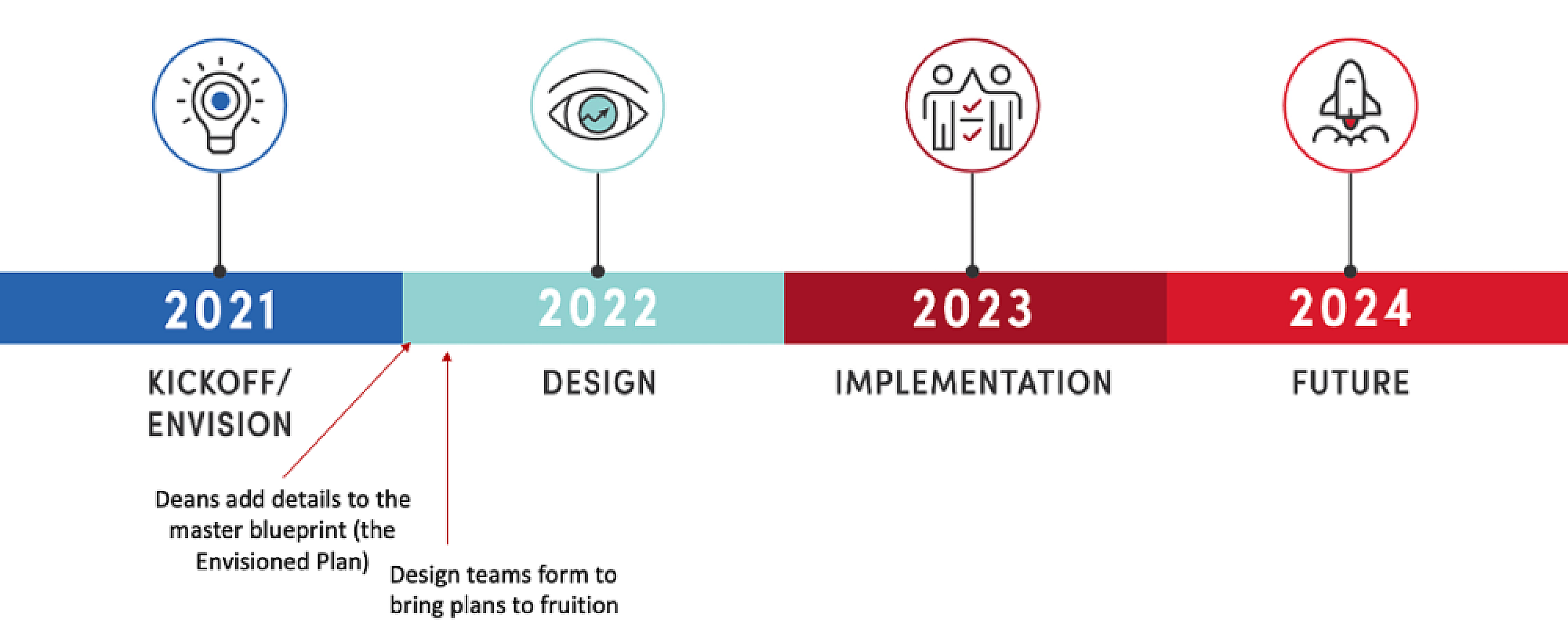 We are part of a learning organization and MedEdMorphosis is an active, constantly evolving initiative. Upcoming events will help us refine our approach to transforming education.
On the Horizon
The Design Phase of MedEdMorphosis is underway! A number of teams with specific assignments and deadlines will work out the details (The How) of the envisioned educational program. Contact Shari Veverka if you'd like to be involved.
For more information or to find out how you can be involved in the journey to transform medical education, contact us.